Yutong Venezuelan factory is put into operation
2016-03-16
The bus manufacturing factory jointly funded by Yutong from China and Venezuelan Government was officially put into operation on December 2, 2015. Located in Estado Yaracuy State in the west of the country, the factory boasts an annual production volume of 3,600 units of buses and coaches.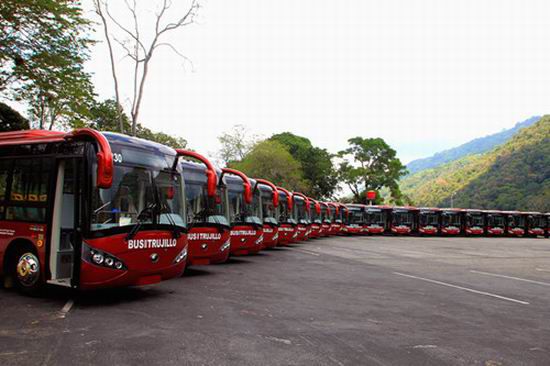 Nicholas Maduro Moross, Venezuelan President attended a grand ceremony to mark the official operation of the bus factory. He points out that the cooperation between the two countries has greatly promoted the development of the local manufacturing industry. Thanks to the financial and technical supports given by Chinese government and Yutong, the factory is able to rise out of nothing in Venezuela. The president also expressed his gratitude and appreciation to his counterpart, Chinese President Xi Jinping.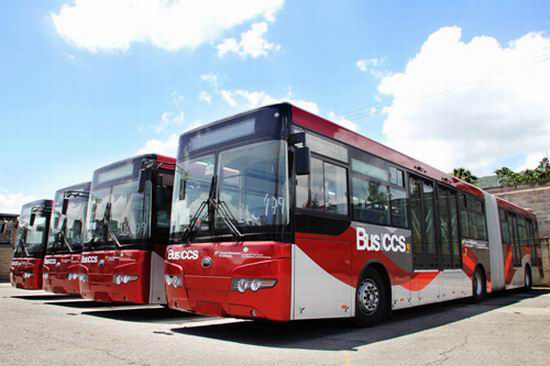 According to Maduro, the bus factory is among the top few with the state-of-art bus manufacturing technologies in Latin America. As an essential part of the deepened cooperative ties between China and Venezuela, the factory is set to export Yutong buses assembled in Venezuela to other countries in Latin America.
Currently, the first phase of the assembly line is already in operation with a monthly assembly capacity of 90 buses and coaches. By April next year, the factory will be able to assemble 180 units of buses and coaches each month.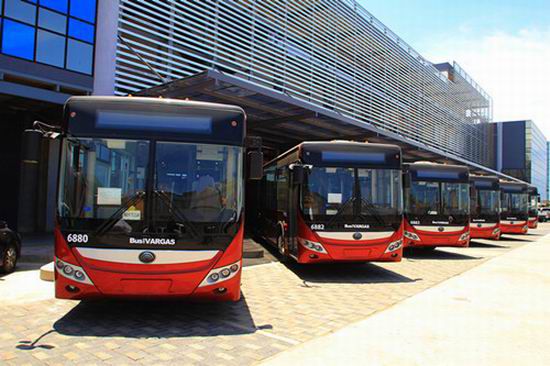 The second phase of the assembly line is expected to complete in the fourth quarter of 2016. Then, Yutong buses can be fully assembled locally. It is estimated that new operation of the second phase of the assembly line will generate 2,000 direct job vacancies and over 4,000 indirect job vacancies.
Currently, nearly 6,000 units Yutong buses and coaches are operating smoothly in Venezuela, accounting for 95% of the overall bus fleet from China.