Chile's vice minister praises Yutong's new energy buses
On September 28, José Luis Domínguez Covarrubias, Chilean Vice Minister of Transport and his delegation visited the Yutong New Energy Plant to learn about the progress of the E12 full electric city bus project for Chile.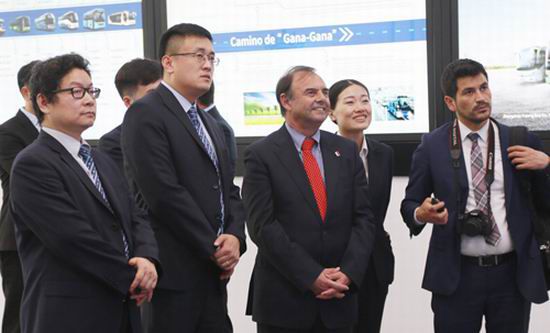 It is reported that Yutong full electric city bus E12 started the trial operation in Santiago, capital city of Chile, last year and received favorable comments from the local government and the public. This year, Yutong successfully won the 100-unit order of E12 for Chile.
During the inspection, the minister and his team took a ride on the Yutong autonomous city bus, and visited the final assembly workshop, electrocoating workshop and high speed endurance test track. Moreover, they also boarded the E12 city bus rolled off the line, and spoke highly on the workmanship of the vehicle. The minister expressed that China's new energy bus industry represented by Yutong has seen a rapid development over the years, and Chile would actively learn from China's experience. He also hopes that Yutong will continue to help Chile with its new energy transportation system.