10th Anniversary of Yutong in Tanzania
In order to promote the image of Yutong brand and enhance its presence, the 10th anniversary of Yutong in Tanzania was grandly held in the five-star Serena Hotel, Dar es Salaam, capital city of Tanzania, on November 18, 2018. Meanwhile, the launch ceremony of upgrade F12 Plus coach took place amid the event.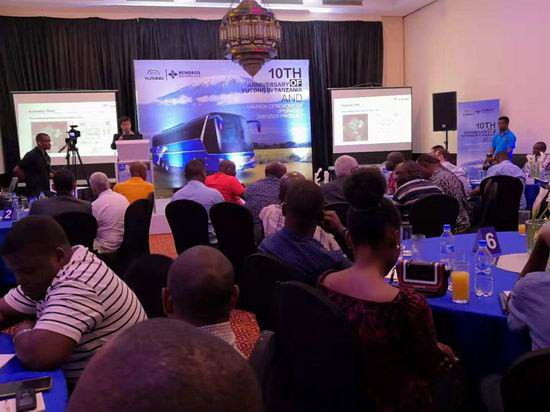 On site, the key vision of the event is featured with F12 Plus coach and local landmark Kilimanjaro, which gave the guests deep impression. At the launch ceremony, Yutong's sales manager in charge of this country introduced Yutong's development history in Tanzania over the past ten years and the current local situation of the market and service network. At the same time, he explained the future development direction and plan in Tanzania, and mainly elaborated the upgraded aspects and selling points of the new product.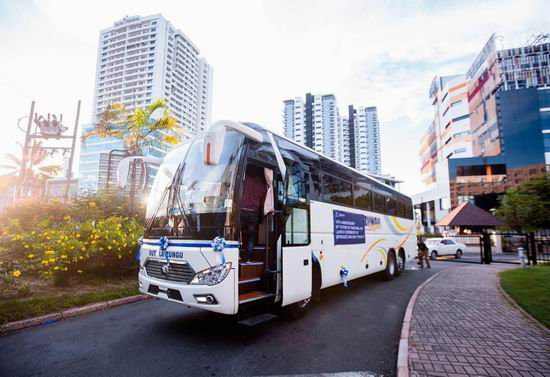 The president of the Tanzania Bus Owners Association was present at the ceremony and delivered a speech. In addition, a bus handover ceremony was held on the scene. During the event, two sample buses were available to allow the guests to have a close look and take a test drive, through which they could personally learn the upgrades in terms of the vehicle structure and interior layout.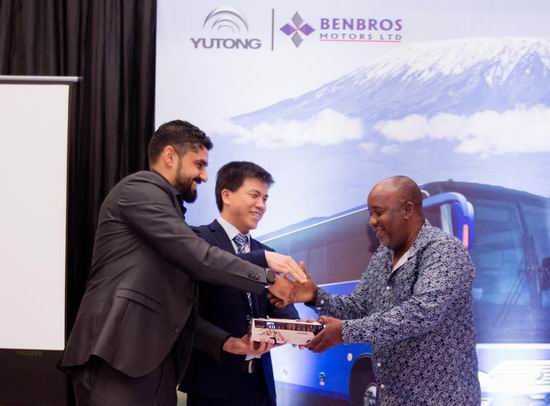 The guests expressed their strong interest in F12 Plus and highly praised the product and the event.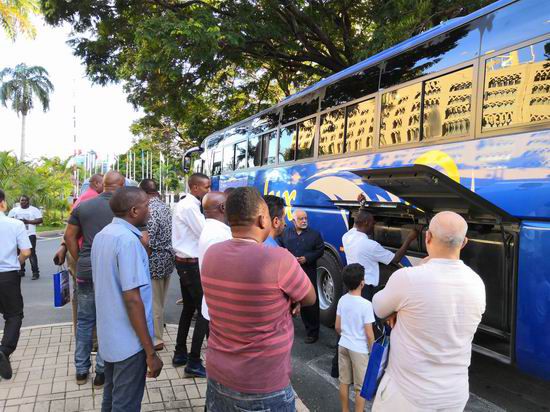 A total of over 70 people from various customers attended the event, and the event was also covered by the local mainstream media. This activity will promote Yutong's product sales in Tanzania in the future and further improve the popularity of the Yutong brand in the local market.