Yutong 5G autonomous bus completes the trial operation on the open road
May 17 is the World Telecommunication Day. On this day, the Henan provincial government launched the 5G+ demonstration project, and the 5G Intelligent Public Transport of Intelligent Island project built by Yutong was officially landed. On the open road of the Intelligent Island, the Yutong L4 autonomous bus completed the trial operation. Without steering wheel and console screen, the autonomous bus has functions like intelligent interaction, self crusing, and V2X, making a key step on the road to the true autonomous driving.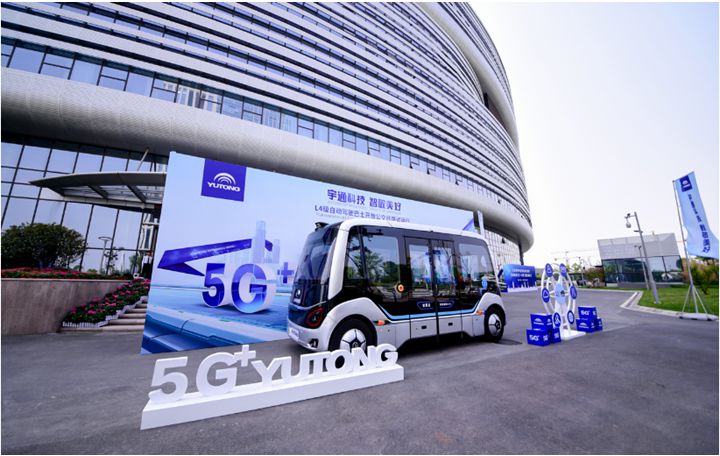 The 5G Intelligent Public Transport of Intelligent Island project is an important project for the operation of autonomous driving technology and 5G technology, marking that the 5G autonomous driving has entered the open road and made the 5G autonomous driving a step closer to the commercialization.
Located in the Longzi Lake area of Zhengzhou, Henan, the Intelligent Island covers an area of about three square kilometers, which is a "big data industry highland" integrating technology research and development, innovation and entrepreneurship, talents convergence, financial services, etc. The trial operation route in the Intelligent Island is 1.53 kilometers long, and four Yutong autonomous driving buses named Xiaoyu have been put into operation.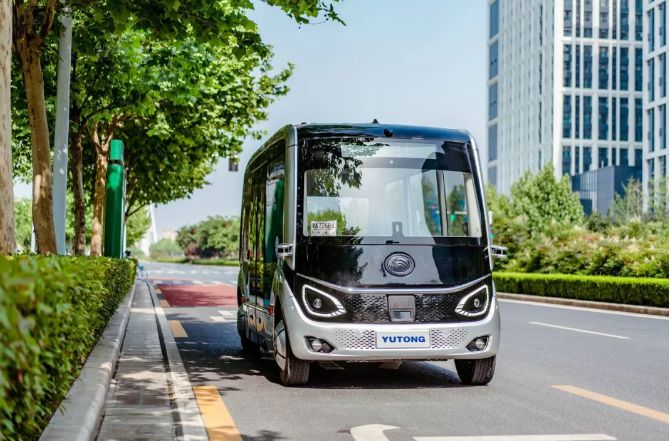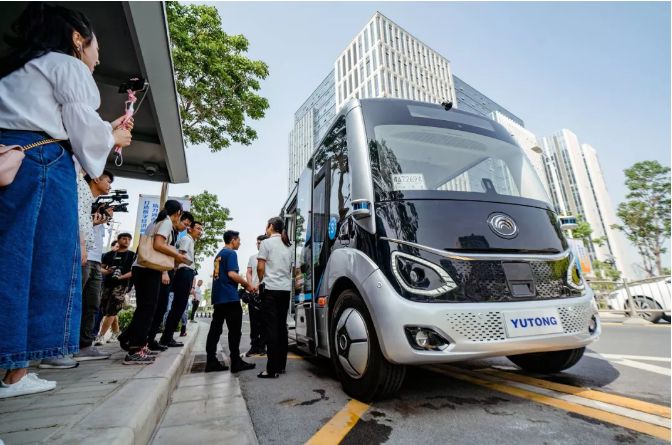 The shape of the Xiaoyu autonomous driving bus has a far different appearance from the conventional buses. Featuring stylish and modern design, Xiaoyu has nothing else but seats inside it, and no cockpit and steering wheel are available. Xiaoyu can recognize traffic lights, pedestrians and obstacles, and identify emergency vehicles to avoid them actively.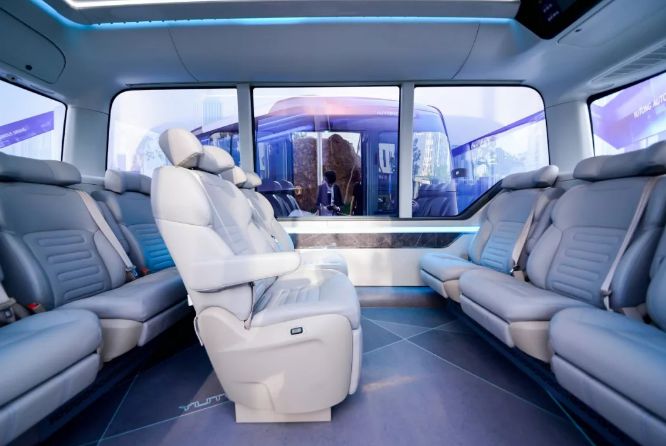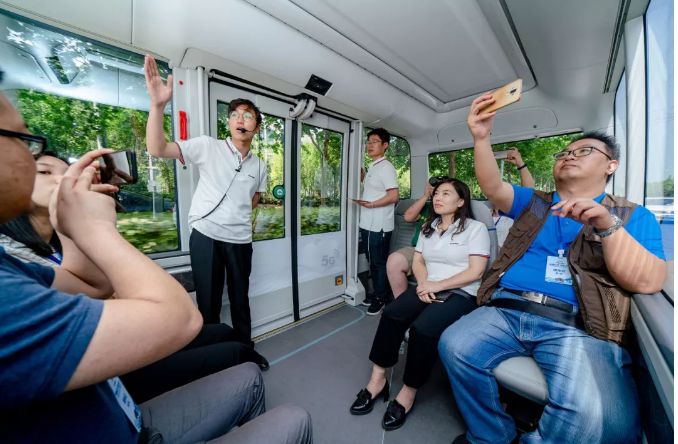 In order to truly achieve the operation of autonomous buses, Yutong has built a set of 5G intelligent public transportation system solutions based on the L4 autonomous driving bus, realized the integration of "vehicle – road – network - cloud- regulation", and constructed a new generation of intelligent networked transportation system with comprehensive collaboration.
The project launched in the Intelligent Island marks that Yutong has achieved the transformation from "single vehicle intelligence" to "cluster intelligence", and completed the transition from an autonomous vehicle provider to a 5G intelligent transportation system solution provider.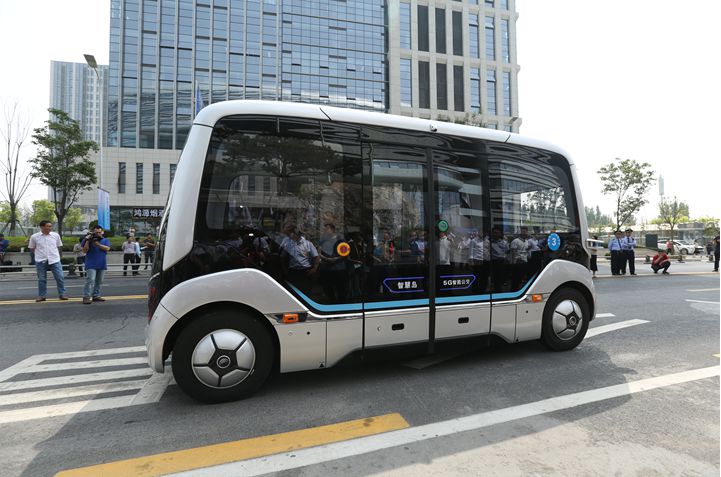 The project is initially planned for three phases. The first phase is to conduct demonstration run of Yutong L4 autonomous driving bus on the 1.53-km route in inner ring of the island; the second phase is to deploy shuttling route between the inner ring and outer ring of the island; the third phase is to operate L3 large-sized city buses on the outer ring of the island.