Yutong opens a new era of cooperation and win-win situation in the African market
Africa is not only an important strategic development partner of China, but also an important strategic market for Yutong. As a leading bus manufacturer in China, Yutong actively responded to the national "going abroad" strategy and began to explore the African market 15 years ago, developing a deep friendship with local partners.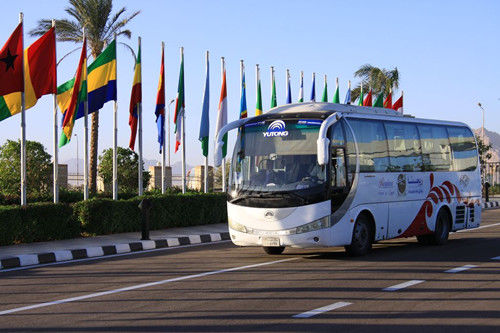 Undertaking the transport service of FOCAC Summit for many years
In the golden autumn, Beijing has once again caught the eyeballs of the whole world. On September 3, the 2018 Beijing Summit of the Forum on China-Africa Cooperation was grandly opened. On the day before the opening of the summit, Tanzanian Prime Minister Majaliwa, who led a delegation to attend the summit, met with Zhu Wenran, the general manager of the African region of Yutong, in Beijing. Prime Minister Majaliwa said: "Yutong is a good company. Its products are very competitive. I like your products very much. I hope to cooperate with you more in the future and endeavor to promote the friendship between China and Tanzania."
Prime Minister Majaliwa also made a prospect for the entry of Yutong's products into Tanzania: "As a world's and China's bus company, Yutong's growth process is obvious to all. Tanzania always welcomes Chinese companies with an open mind. I believe that Yutong will definitely achieve better results in the new year, and we will also provide smooth channels to communicate with the outside world."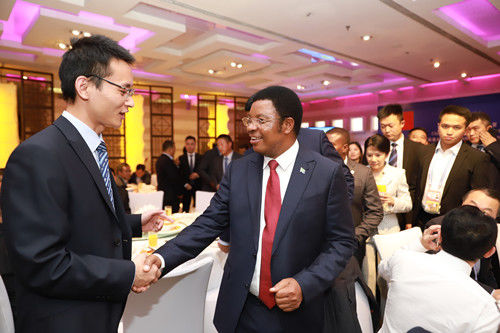 Tanzanian Prime Minister Majaliwa met with the manager of the African region of Yutong
Such a scene really epitomizes Yutong's deep cultivation of African markets. Zhu Wenran, whom the Prime Minister of Tanzania met with, has been working in the African market for eight years. In his memory, it is not the first time that Yutong and even China-made buses have been recognized or praised by senior leaders of African local governments. "In the eyes of African partners, we are not only representatives of Chinese buses, but also representatives of high-end buses." said Zhu full of pride.
Early in 2004, Yutong has already entered the African market. In the past 15 years, through the "farming" type of deep cultivation, Yutong's circle of friends in Africa has been continuously expanding. So far, it has realized a sizable sales volume in more than 30 African countries with a total sales volume of about 15,000 units, ranked first in China's bus exports. Meanwhile, Yutong is also the Chinese bus brand in Africa.
In recent years, along with the national "Belt and Road Initiative", about 2,000 large and medium-sized buses and coaches made by Yutong have been exported to Africa every year, accounting for half of the total number of Chinese buses exported to Africa.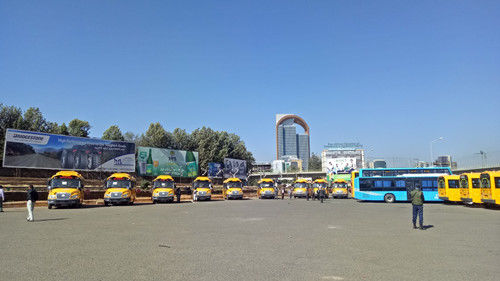 The first KD project of school buses in Africa
"We always respect, love and support Africa, and constantly optimize products and services in a bid to reward customers with the most sophisticated and advanced products as well as best services. Shifting from selling products to providing integrated solutions, we are dedicated to helping customers optimize routes planning and improve management level, operational scheduling and other capabilities," said Zhu Wenran.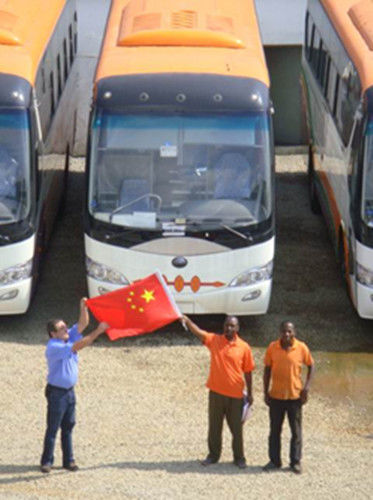 New coaches delivered to Cote d'Ivoire
"We have a lot of loyal customers, and customers will turn to Yutong buses even if the price of the competitors' buses is much lower than ours, since these customers attach great importance to the value," said Zhu. There is a Tanzanian passenger transport company which grew from the ownership of several vehicles to over 50 vehicles at present after using Yutong buses. After obtaining the practical benefits, they have already regarded Yutong as a "family member" and Yutong buses have become their top choice.
So far, Yutong has established a well-established sales and service network in nearly 50 African countries including South Africa, Ethiopia, Nigeria, Tanzania, Angola, Ghana and Algeria. At the same time, Yutong also has KD factories in Nigeria, Ethiopia and other countries, which has realized the localized manufacturing of products, and also provided a large number of technical and talent support for the diversification of the local economy, the improvement of the automobile industry level, which have led to an increase of employment.
During this process, on the one hand, Yutong realized the going-abroad of superior production capacity, achieved the transition from the export of products to the output of technologies and standards, and enhanced the international competitiveness of China's advantageous industries; on the other hand, it has driven some countries to upgrade the level of local industrialization, achieved the advocacy goal of "Belt and Road Initiative" of jointly building and achieving a win-win situation.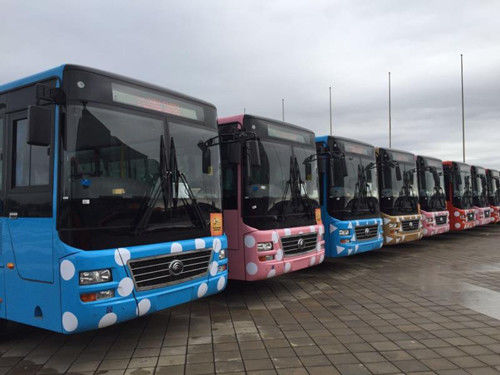 Handover ceremony of 103-unit government project in Mozambique
South Africa is the economy in Africa, and MEGA BUS, is the transportation company of the country, which accounts for more than 10% of the country's transportation market. Five years ago, the company began to purchase Chinese products of Yutong. But previously, it only bought buses with European famous brands.
In Africa, Yutong buses are not only a kind of public transportation tool, but also a symbol of the local social and economic development and people's beautiful life.