Yutong grants awards for scientific and technological innovation
2019.07.31
In order to encourage technological innovation, and enhance the transformation of technological achievements as well as industrialization promotion, the Yutong Science and Technology Progress Award & Product Lineup Awards Commendation Conference 2018 was held in Yutong Industrial Park, Zhengzhou on July 10, 2019. At this conference, teams and individuals who have made outstanding contributions to technological progress in 2018 were commended.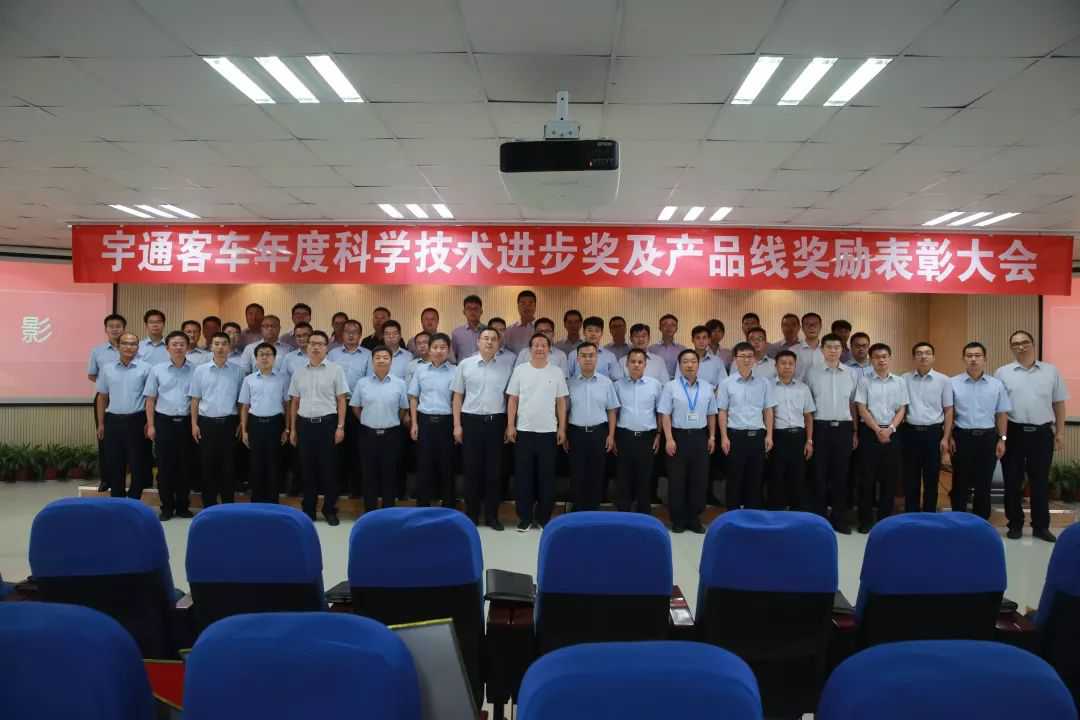 The award money of the commendation totaled 7.61 million yuan, in which 4 million yuan for scientific and technological progress awards and 3.61 million yuan for product lineup awards.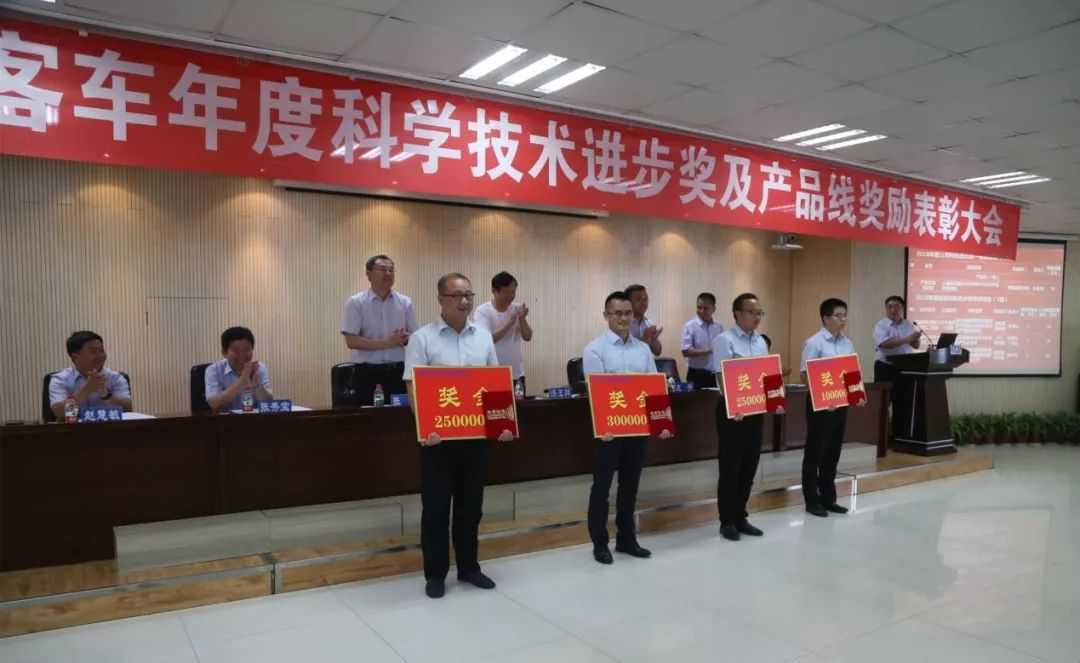 It is learned that the awards of the Science and Technology Progress Awards in the commendation conference reached 33 items, covering products, technologies, processes, quality and other fields, fully showcasing Yutong's development concept which is to encourage comprehensive improvement of technologies based on products and driven by innovation.
The development project of the Yutong intelligent connected full electric city bus ZK6106BEVG with brand new styling which was tailor-made for the China International Import Expo (CIIE) won the first prize of Yutong's Science and Technology Progress Award.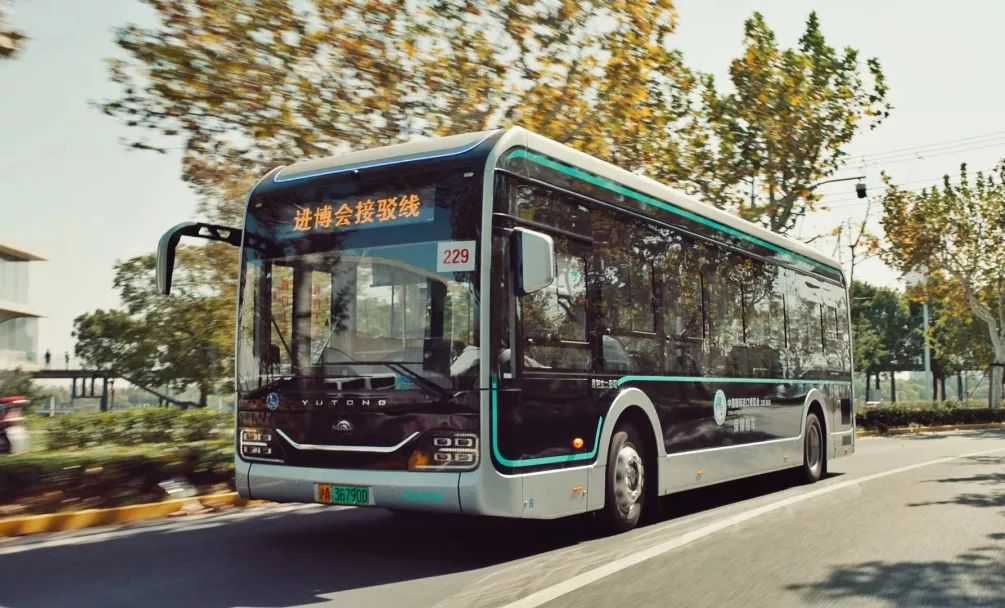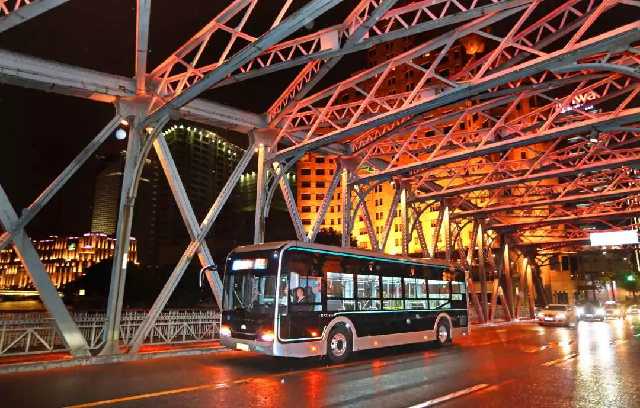 Yutong intelligent connected full electric city bus ZK6106BEVG
A series of active safety technologies and intelligent assisted driving systems, such as the 360-degree panoramic vision system and collision mitigation braking system, are equipped on the vehicle, which are the comprehensive application of this series of technologies on city buses in China, fully reflecting Yutong's powerful strength in new energy bus field.
New energy and intelligent manufacturing are the development direction in the future. Yutong, who has mastered the key and core technologies of new energy, won the second prize of National Science and Technology Progress Award in 2016, and has been continuously exploring in the field of new energy.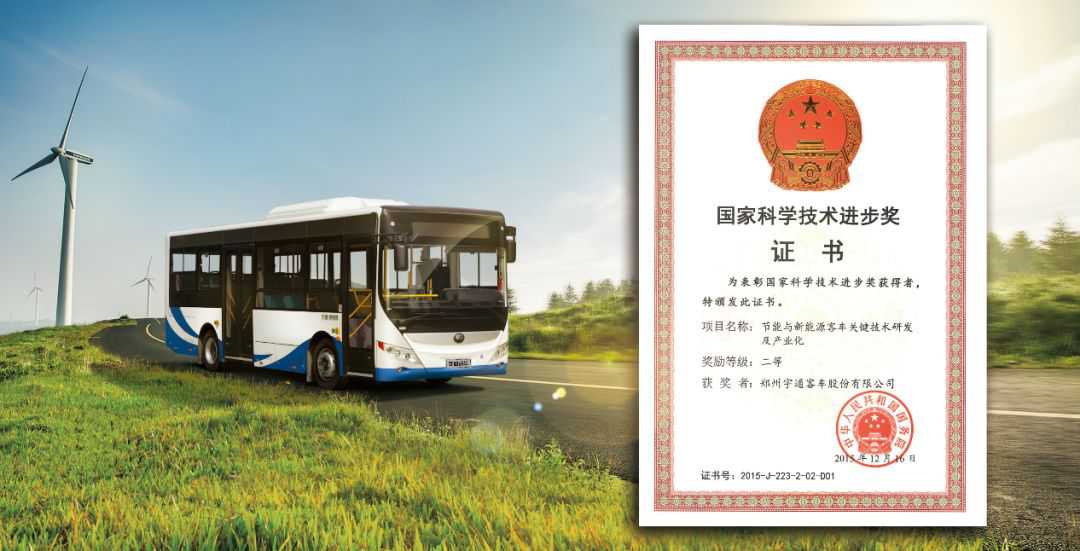 Yutong won the second prize of National Science and Technology Progress Award
At the commendation conference, the advanced technical achievements in the new energy field, such as the full electric bus lightweight improvement project, the integrated intelligent thermal management technology of new energy buses, and the key technology of full electric power system energy conservation, also won awards, fully demonstrating Yutong's new continuous innovation and technical foresight in the new energy field.
The award-winning items, such as intelligent networking V+, Anruitong key technologies, intelligent dual zone and dual system air conditioning, showcased Yutong's achievements and breakthroughs in intelligent technological innovation in 2018.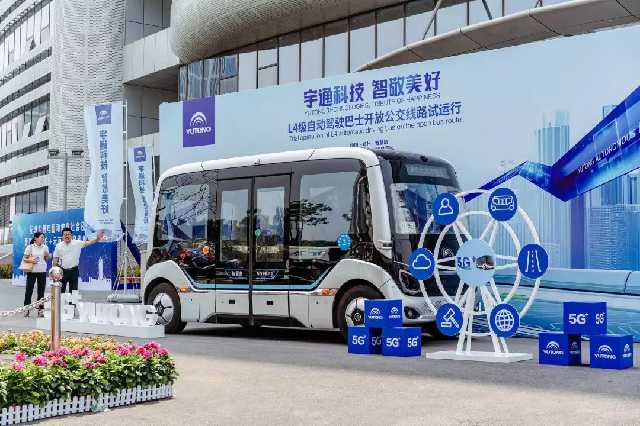 Trial operation of Yutong L4 autonomous bus on the open road
It is worth mentioning that the E10 series products won the star product award of this commendation conference with their outstanding market performance.
Adopting the ReCtrl new energy technology, the vehicle meets the national 3S technical standards on safety, and features high safety, long driving range, strong power and good trafficability. As a star bus model, the E10 is not only the first new energy bus servicing the two sessions of NPC and CPPCC in 2016, but also achieved excellent performance in the market.
In fact, Yutong is known for its emphasis on technological innovation and market in the industry, especially in terms of R&D investment.
For manufacturing companies, technologies are very critical. Yutong always attaches great importance to the technological innovation, which undoubtedly provides a strong impetus for its further development.