Yutong donates 10 negative pressure ambulances to Wuhan
2020-02-21
On February 5, ten negative pressure ambulances donated by Yutong to the anti-epidemic front line in Wuhan rolled off the production line and then were delivered afterwards, showcasing Yutong's contribution to the epidemic prevention and control in epidemic areas.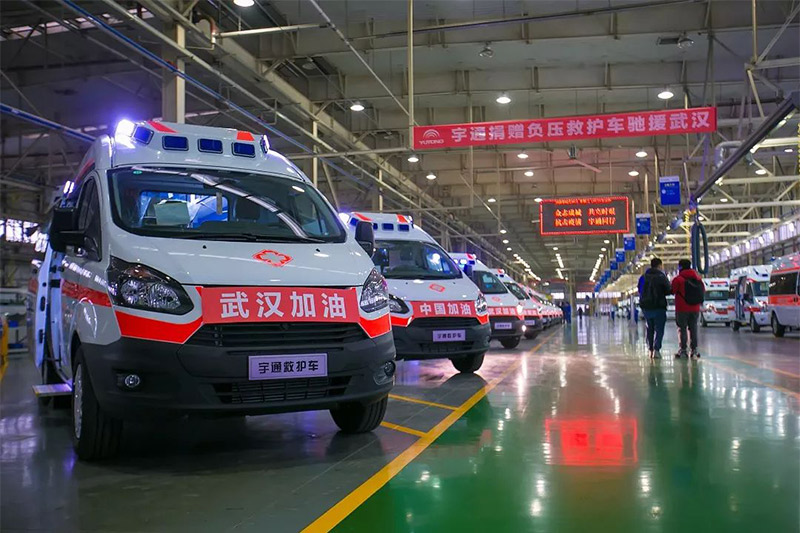 The ten negative pressure ambulances donated by Yutong will be directly brought to Wuhan and provide supportive service to the epidemic prevention and control work in the newly built Huoshenshan Hospital and Leishenshan Hospital.
It is learned that the negative pressure ambulance is one of the key materials needed by the epidemic area. With the technical approaches, the negative pressure ambulance can make the air pressure inside the vehicle lower than the outside atmospheric pressure, which means when the air is under free flowing status, it can only flow from the outside to the inside of the vehicle. Moreover, the negative pressure ambulance can make the air inside the vehicle harmless and then release it to prevent more people from being infected, thus minimizing the infection chance of medical staff when treating and transferring infected patients.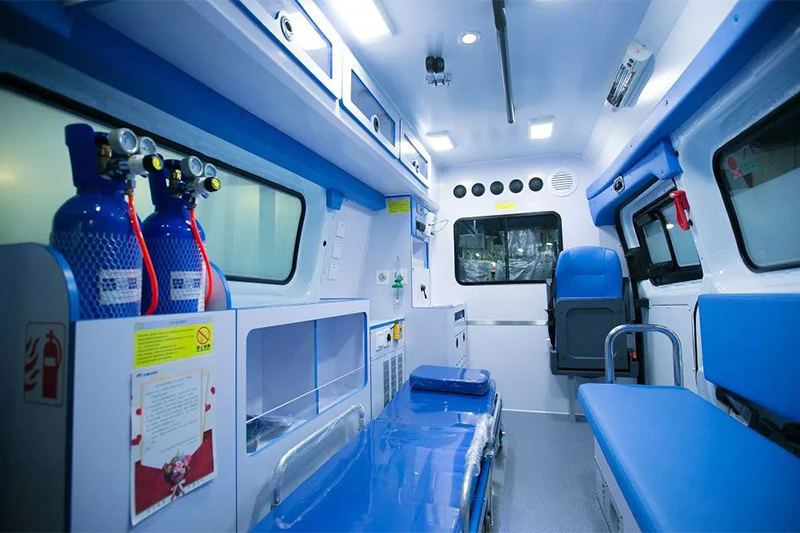 During the Spring Festival holiday, the Yutong epidemic emergency team was on duty all day, working overtime to manufacture the ambulances. Meanwhile, the production line was operating like working days, and relevant personnel were on standby at all times to fully support the manufacturing work of the vehicles.
In this race against time, the biggest challenge was the shortage of production materials. During the Spring Festival, many suppliers were off the work. In addition, the logistics and transportation have been heavily affected due to the outbreak of the coronavirus, and the provision of materials was very difficult. In order to solve these problems, Yutong, on the one hand, sent more than 20 procurement staff to Beijing, Shanghai, Nanjing, Guangdong, Xiamen and other places to urge the material supply, and on the other hand, it adjusted the manufacturing sequence and mounted the available materials first. Under the premise of ensuring the quality, every effort was made to speed up the production progress, and a lot of difficulties were overcome to ensure that the negative pressure ambulances can be delivered as soon as possible.
Ultimately, Yutong successfully completed the production of the ten negative pressure ambulances, and donated them to the front line of epidemic prevention and control in Wuhan through the Red Cross Society.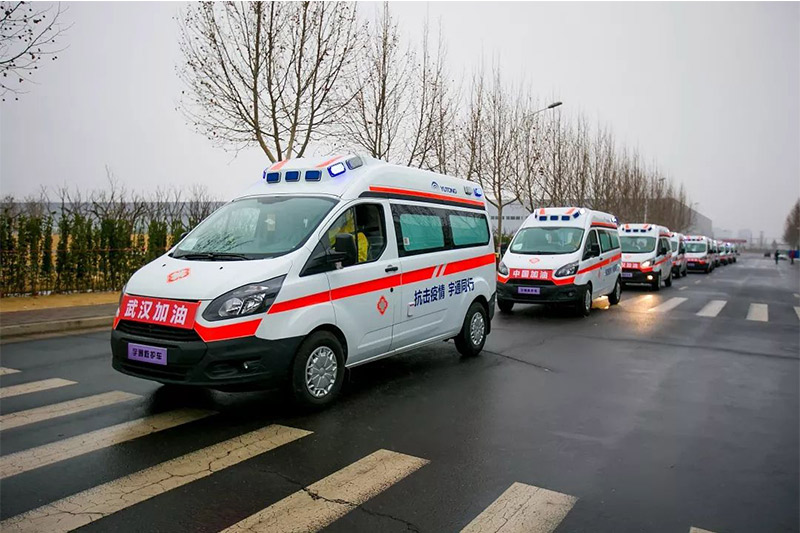 Nowadays, Yutong's production line is still in full swing, and is producing another batch of negative pressure ambulances, striving to deliver them as soon as possible to meet the needs of the epidemic area.
In addition, through supplying the negative pressure ambulances with guaranteed quality and quantity continuously, Yutong will also make more contributions to the epidemic prevention and control work.