Yutong luxury tourist coaches delivered to Qinghai
2020-04-22
Recently, a batch of Yutong high-end luxury tourist coaches was officially delivered to Qingqin Coach Leasing Co., Ltd. (hereinafter referred to as "Qingqin"), Qinghai province. The handover ceremony was held in Yutong Industrial Park, Zhengzhou, Henan province. The bus models delivered this time include 12-meter ZK6122 and 9-meter ZK6906.
Located in the northwestern plateau region of China, Qinghai features rich tourism resources, a vast territory and low population. Due to the long-haul tourism routes, long riding time and high altitude, therefore, the quality and ride comfort of vehicles have big influence on the travel experience.  
The ZK6906 and ZK6122 models purchased by Qingqin are both high-end luxury tourist coaches built by Yutong for the consumption upgrade of the tourism market. Equipped with 38 seats, the ZK6906 is a classic model of Yutong medium-sized buses, which has many advantages such as good safety, reliability, economical efficiency and ride comfort, as well as stylish appearance and effortless driving experience.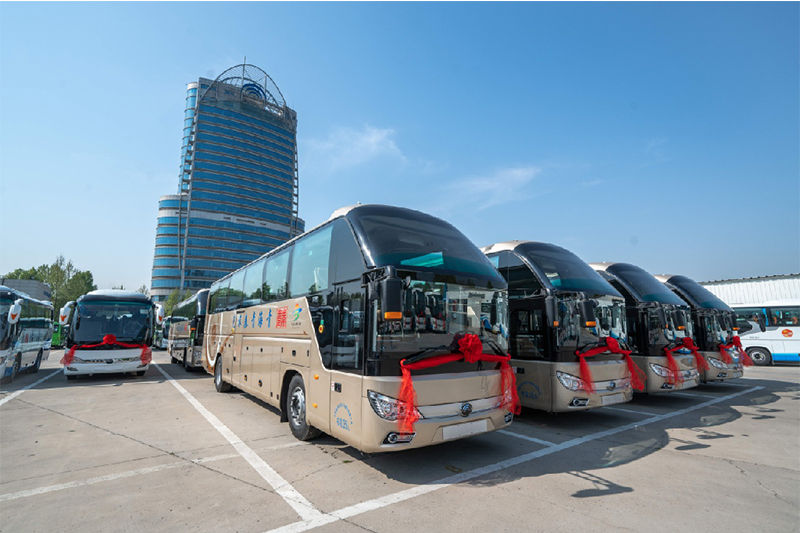 The new ZK6122 coach has not only a luxurious and good-looking appearance, exquisite and environment-friendly interiors, but also ergonomic functional layout, humanized seat design, and advanced technical configuration such as Wifi, etc. You can upgrade the fun of the journey while enjoying the comfortable travel experience.
So far, Qingqin totally has 120 tourism coaches, of which Yutong coaches account for 50% of the total. It is worth mentioning that almost all coaches purchased by Qingqin in the past three years are with Yutong brand in order to meet the development needs of high-quality tourism,
Yutong coaches began to enter the Qinghai market in 2003. Since 2010, Yutong tourist buses have accounted for more than 50% of this segment in Qinghai Province. Nowadays, the market share has increased to 76%. Yutong is constantly enhancing the high-quality development of the tourism in Qinghai with its excellent product quality.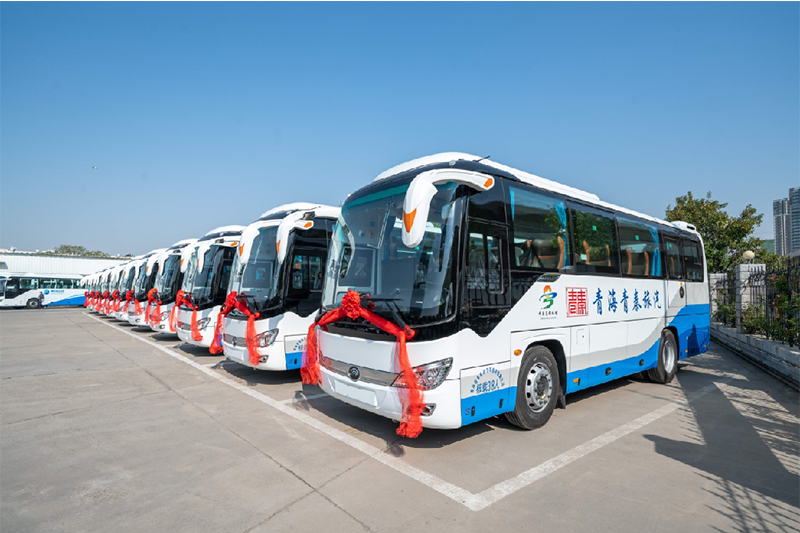 As a leader in China's bus industry, Yutong has continuously innovated and upgraded products to support the sustainable development of tourism industry.