Yutong experience helps Chinese manufacturing boost confidence
In the "first half" of the fight against the covid-19 pandemic, Chinese manufacturing sector delivered a satisfactory answer to the world. As the situation of epidemic prevention and control continues to improve in the country, Chinese manufacturing sector is still expected to maintain its economic goal and promote high-quality development in the "second half". With respect of normalized epidemic prevention and control, what thoughts can Chinese manufacturing sector bring to economic and social development? Let's start with China's bus industry.
On February 5, 2020, ten negative pressure ambulances were ready to be delivered in the plant of Yutong Special Vehicle Company, Zhengzhou, Henan Province. After the outbreak of covid-19, Yutong received the task from the Ministry of Industry and Information Technology to emergently produce a number of negative pressure ambulances for Wuhan. After ten consecutive days of overtime work, the first batch of ten negative pressure ambulances donated by Yutong eventually arrived in Wuhan around 11:00 p.m. on February 5.
As an outstanding representative of China's bus industry, Yutong lives up to expectations. In a dozen days, Yutong successfully delivered 55 negative pressure ambulances, equivalent to the half-year output in the previous time. Yutong, together with many Chinese manufacturing enterprises, had supported the overall situation of "anti epidemic".
In China, one out of every three large and medium-sized buses comes from Yutong. As one of the world's leading bus suppliers, Yutong has made outstanding achievements, especially in the promotion of new energy buses, its total sales volume exceeded 130,000 units. It has achieved sales with sizable volume and conducted demonstration operation in many countries around the world.
In Europe, Yutong full electric buses not only bring safe and comfortable travel experience to passengers, but also provide a solution for finding a balance between environmental protection and development. In Africa, Yutong has KD factories in a host of countries and provides technical and talent support for the improvement of local bus industry.
In Latin America, Yutong not only brought them products, but also provided a complete set of solutions covering transport planning, service network construction, vehicle design and vehicle backstage monitoring system construction, and creatively summarized the "Yutong mode" of "one country one policy, one city one policy", which has accumulated experience for overseas expansion of Chinese vehicle companies. Under the efforts of the Chinese bus makers represented by Yutong, Chinese buses are making more and more presence worldwide.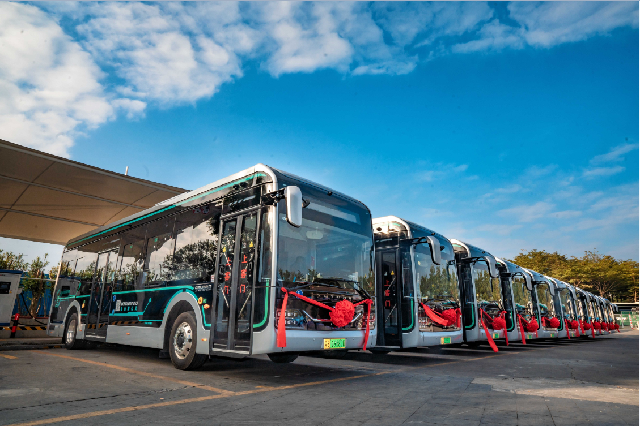 While fully supporting the country to fight against the pandemic, Yutong is also advancing its development steadily. From the export of dual-powered trolleybuses to Mexico, to two consecutive exports to Kazakhstan totaled 760 units within one month amid the covid period, to serving the two sessions of NPC and CPPCC for the 16th consecutive year with 238 units, accounting for nearly 70% of the total on the event…
Looking back on Yutong's road of fight against the virus outbreak, it always insists on the continuous development. Nowadays, China's economy is recovering gradually. Yutong experience will also help China's manufacturing sector boost development confidence.