Yutong's mask donation to Angola highly praised by their Minister of Transport
2020-07-16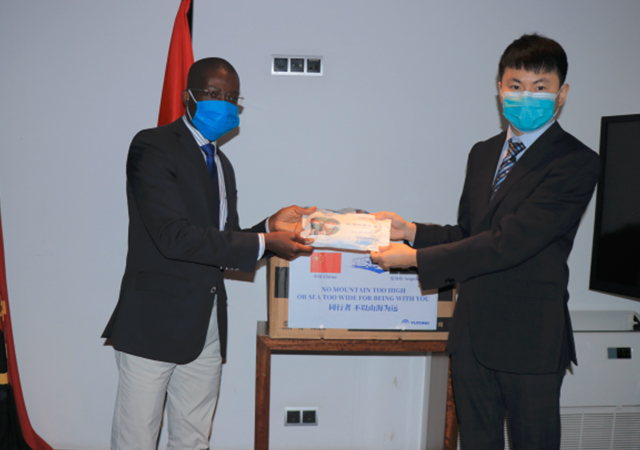 Material Handover Ceremony Site
"Report from Angolanews: In view of the increasingly severe pandemic situation in Angola, Yutong donated 100,000 medical masks to the Angolan Ministry of Transport on July 10 to help local people fight the pandemic and come over difficulties hand by hand.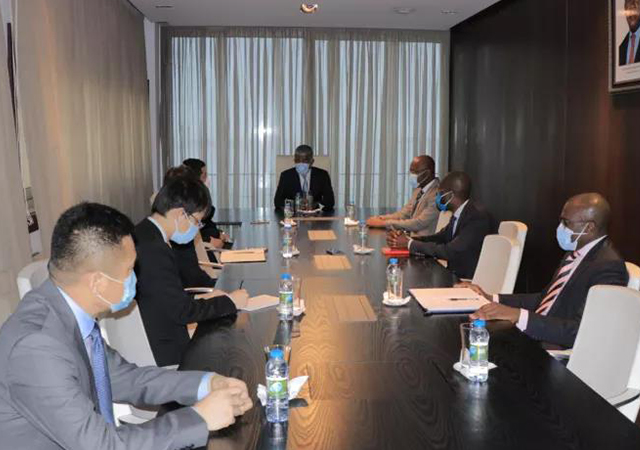 Handover ceremony
Angolan Minister of Transport Ricardo de Abreu; Jiang Boya, the regional manager of Yutong in Angola, Duo Qingkun, general manager of the Trade Department of the Guangjin Group, and officials from the Angolan Ministry of Transport attended the handover ceremony.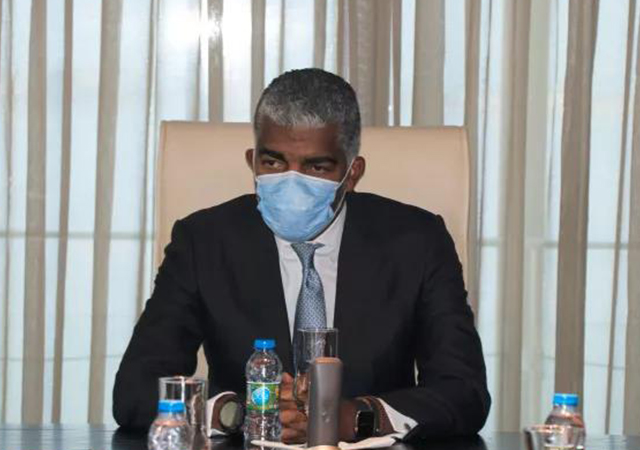 Angolan Minister of Transport Ricardo de Abreu
Mr. Abreu described China as Angola's trustworthy partner. "As one of our important protective measures against the pandemic," he said, "masks are currently in short supply. So, this batch of epidemic prevention materials has helped a great deal." He expressed sincere gratitude to Zhengzhou Yutong for the donation of 100,000 masks.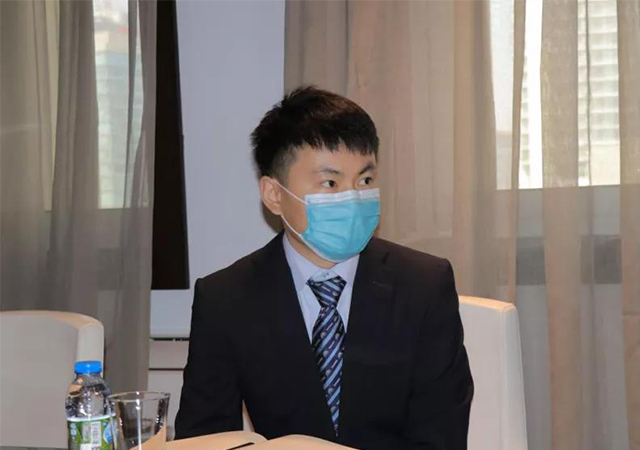 Jiang Boya, the regional manager of Zhengzhou Yutong in Angola
According to Jiang Boya, Yutong has been operating in Angola for many years, fostering sound partnership with a transportation enterprise subordinate to the Ministry of Transport. Therefore, considering the outbreak of COVID-19 in Angola, he was authorized by the Yutong's top management to donate 100,000 medical masks to the Ministry of Transport, thus conveying Yutong's determination to fight COVID-19 together with Angola.
Subsequent to the meeting, Mr. Abreu expressed the hope that Yutong would deepen the local market and strengthen its cooperation with Angola. In response to the minister's suggestion, Jiang Boya said, "I believe that under the arrangement of the company, we will invest in fields related to passenger transportation in the future and thereby provide better services to benefit the Angolan market."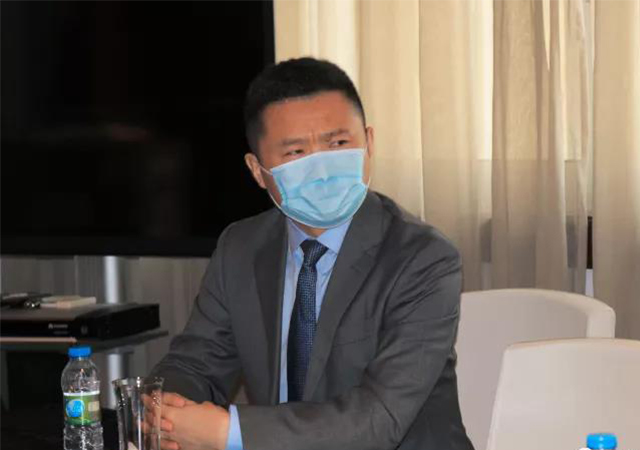 Guangjin Group's Trade Department General Manager Duo Qingkun
Yutong Bus, since its entry into Angolan market in 2009, has earned the trust of many customers with excellent product quality and good service. Thus, it has become a long-term partner to the largest local passenger transportation company, which is an enterprise subordinate to the Ministry of Transport.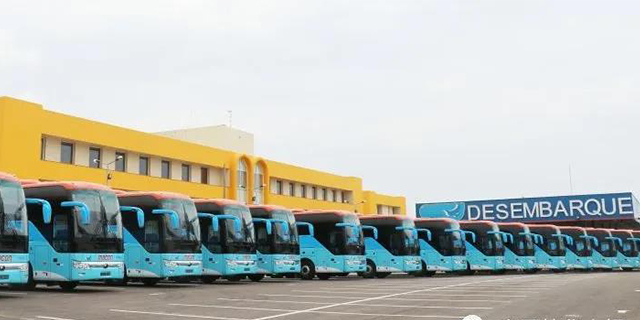 Photos: On March 16, 2019, Yutong delivered 55 new buses to MACON TRANSPORTES LDA, the largest passenger transportation company in Angola.
As a supplier, Yutong adheres to the concept of customer orientation in its work. Thus, the company upholds the attitude of cultivating the market and provides continuous technical support services for vehicles. So far, Yutong has established service stations in 10 out of 18 Angolan provinces, thereby reducing the service radius to less than 200 kilometers so as to ensure safe, effective passenger transportation. The company is known for providing solutions that encompass personalized products and services, vehicle operation management and parts logistics.
As the exclusive agent of Yutong in Angola, Guangjin Group is an enterprise with comprehensive software and hardware facilities, high credibility and prodigious strength. Yutong relies on Guangjin Group and its 4S service system, including component inventories and maintenance centers, to conduct sales and post-sales service.