Largest Delivery Globally! 100 Yutong Physical Examination Vehicles Arrive in Kazakhstan to Fight COVID-19
2021-01-25
At the end of December 2020, 100 Yutong physical examination vehicles arrived in Kazakhstan, marking the delivery of the largest order of such products in the world. These vehicles are well recognized by local government and residents for their excellent quality and are expected to contribute to local pandemic control. Once again, Yutong consolidated the reputation of China's manufacturing strength with top-notch products and services.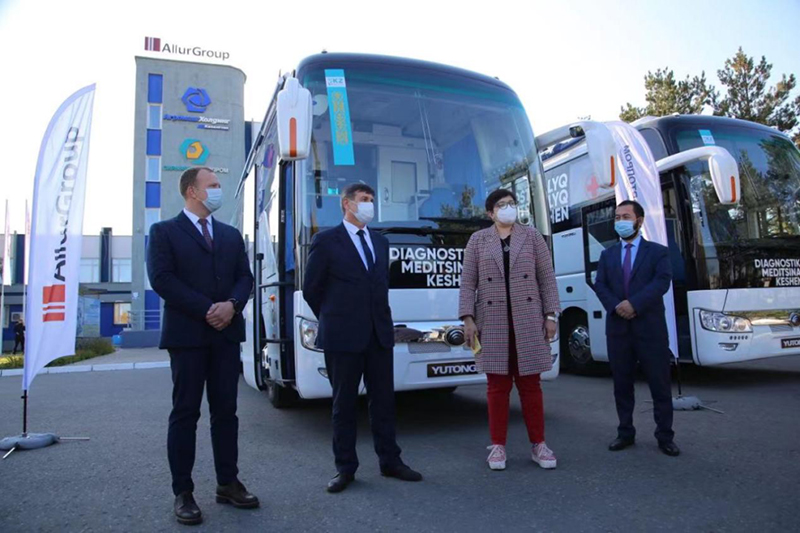 Officials of the Kazakh Ministry of Health and Ministry of Industry and Infrastructure Attend the Delivery Ceremony
Support Kazakhstan Against the Pandemic
COVID-19 is still spreading in the world, no exclusion of Kazakhstan. Facing the crisis, the Kazakh government placed an order of 100 physical examination vehicles with Yutong. Yutong once again lived up to the expectations with reliable products, which will support Kazakhstan fighting the disease.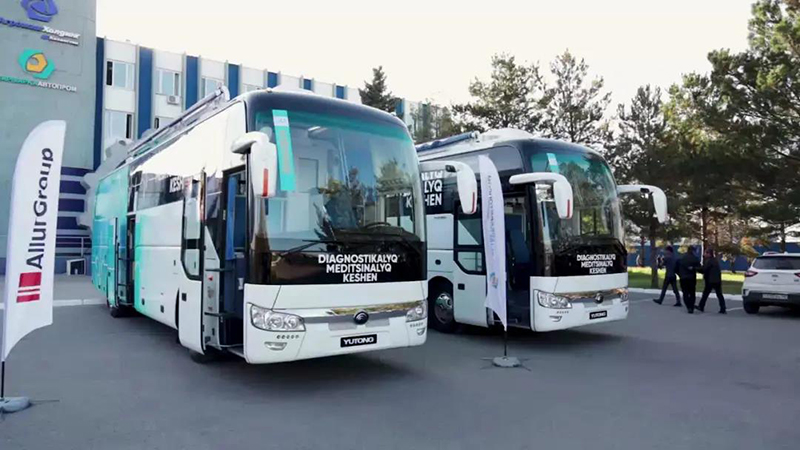 Kazakhstan is a landlocked country in Central Asia. As the largest inland country in the world, it covers an area of 2,724,900 square kilometers, accounting for approximately 2% of the earth's land surface. It is located in both Asia and Europe.
Given such geographical conditions, sparsely populated herders in Kazakhstan, especially those in remote areas, are troubled by inadequate access to healthcare. These medical vehicles will provide local people with faster, easier, and more effective medical services.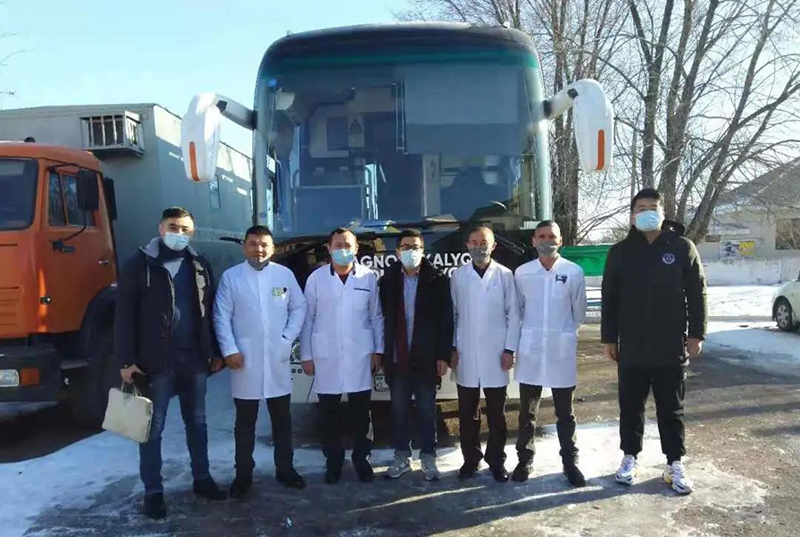 Yutong Medical Vehicles in Taraz, Kazakhstan
Yutong's R&D team tailored these vehicles to the road conditions and climate of Kazakhstan. The design factored in health requirements, ease of use, and the experience and emotional needs of examinees.
It is understood that a Yutong physical examination vehicle is like a simple mobile hospital with five major functions, namely, knowledge communication, health education, two screening tests, chronic disease intervention, and emergency treatment. It can reach remote communities and rural areas to provide local residents with medical care.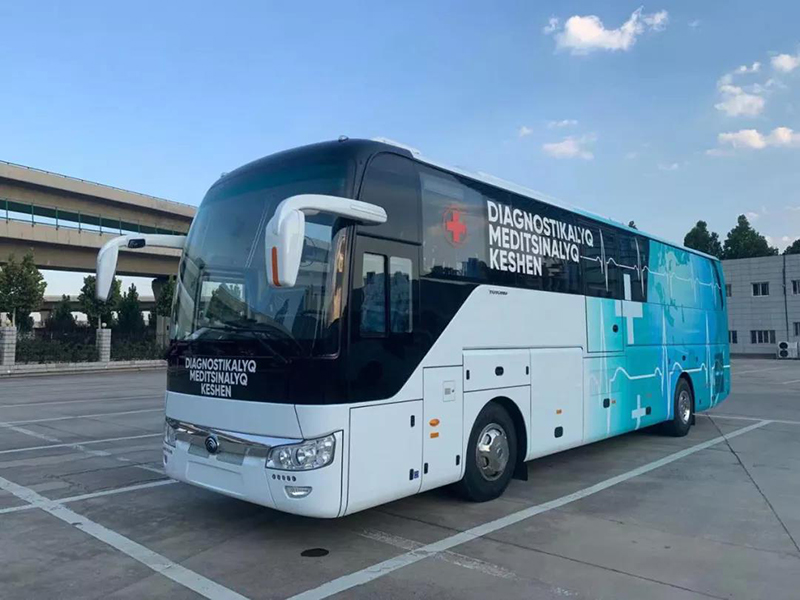 The vehicle consists of a DR imaging area, a comprehensive examination area and a gynecology area. In the DR imaging area, medical practitioners can operate the DR system via the console and switch between filming and fluoroscopy by adjusting the focus as appropriate. The comprehensive examination area provides B-ultrasound, blood sample collection, blood pressure test and other routine items. The gynecology area is an enclosed chamber that safeguards patient privacy.
There is no shortcut to getting over the pandemic. Enhanced testing efforts, early diagnosis and early quarantine are top priorities. Undoubtedly, the 100 medical vehicles supplied by Yutong not only boosted Kazakhstan's strength against the disease but also improved the allocation of medical resources and the efficiency of medical services.
Lead the breakthrough of Chinese manufacturers with strength
Yutong's key to market recognition lies not only in quality but also in services. A new order received is a chance to explore broader opportunities, support more people, and create more memorable moments.
There are so many moving stories behind the R&D, production, delivery and recognition of the 100 vehicles.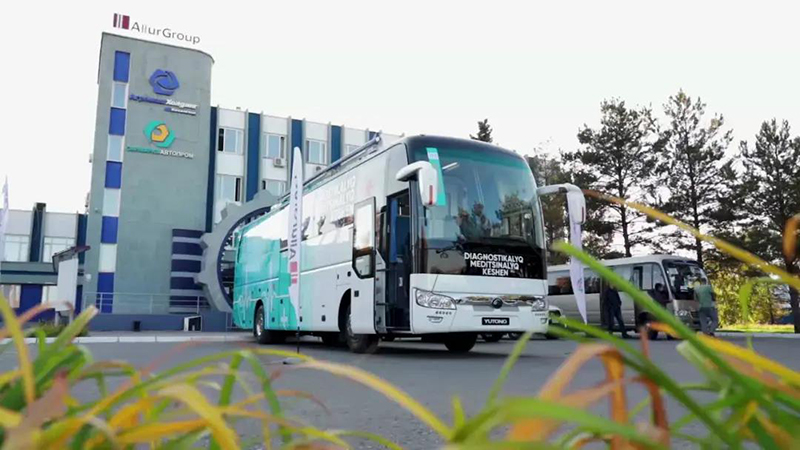 What is particularly noteworthy is the after-sales services. Despite harsh COVID-19 situations and the -30°C temperature, Yutong's after-sales team overcame difficulties to offer onsite training and support for the vehicles to be put into better and faster use. It is their genuine, responsible attitude that further promoted Yutong's brand image.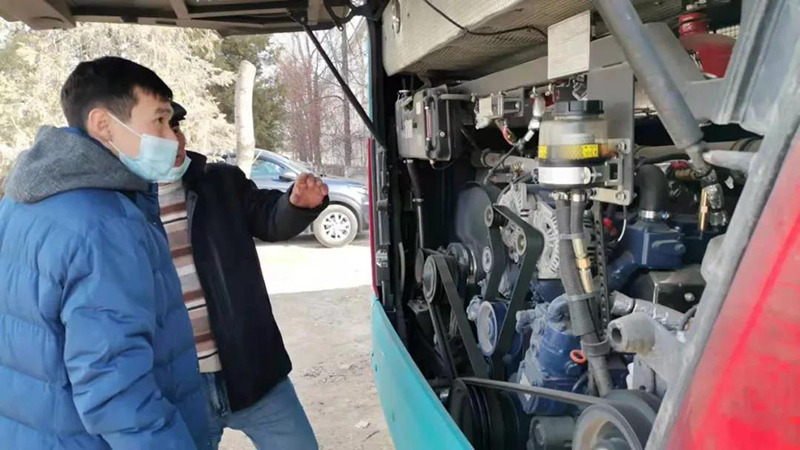 Yutong's After-Sales Team Training Kazakh Users
In 2015, Yutong entered the Kazakh market.
As Yutong enriched its portfolio and improved its services, in 2010, Yutong went on the fast track. Even the COVID-19 outbreak in 2020 failed to slow down Yutong's pace. In April 2020, 100 E12 electric buses successfully arrived in Kazakhstan. In May 2020, Yutong won an order of 760 CNG buses. Today, Yutong holds the largest percentage in Kazakhstan's mid and large size bus population.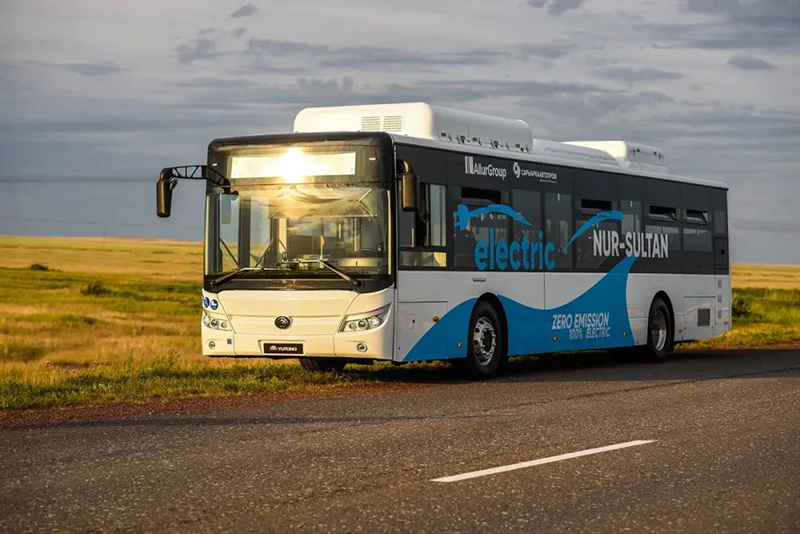 Yutong Bus Driving in Kazakhstan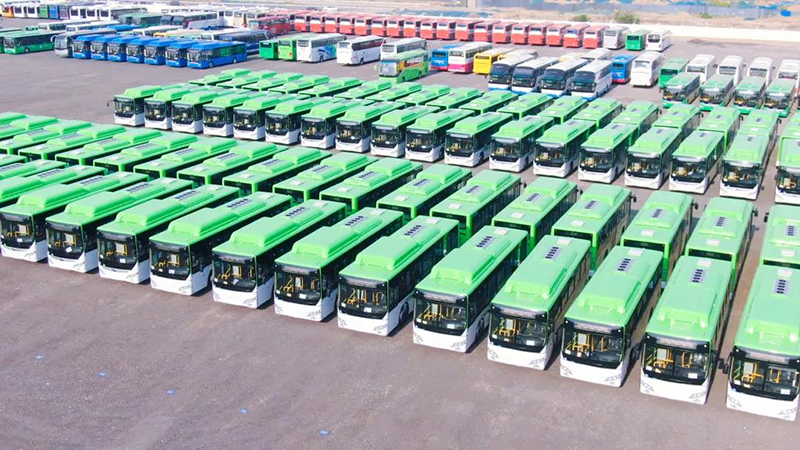 Yutong Exports 760 CNG Buses to Kazakhstan
Over the years, Yutong Bus has been dedicated to improving products and services and has therefore established great market reputation in Kazakhstan. At present, the company has eight service stations and one accessory warehouse in the Central Asian country. Each year, Yutong buses provide convenient and enjoyable travel experience for more than two million Kazakh passengers, and jobs for more than 5,000 people.
In passenger vehicle and special vehicle segments, Yutong takes a customer-centric approach to develop customer profiles and identify customer needs. In addition, Yutong provides high quality products and services that are catered for specific markets to create greater customer value, and thereby drive Chinese bus brands toward a greater international presence.
As a Chinese saying goes, even mountains and seas cannot distance those with common aspirations. Yutong will continue to be a responsible and open-minded enterprise that contributes to better travel experiences with Chinese technologies, solutions, and wisdom.