Brand New Beginning! 55 Yutong E12 Exported to Denmark, Market Shares Exceed 60%!
After entering the Danish market for the first time in 2019, Yutong bus has again won the largest batch of full electric bus orders in Denmark. On February 3, 2021, 55 Yutong E12 full electric buses officially arrived in Denmark. At present, the vehicles being prepared are expected to be put into service successively in April.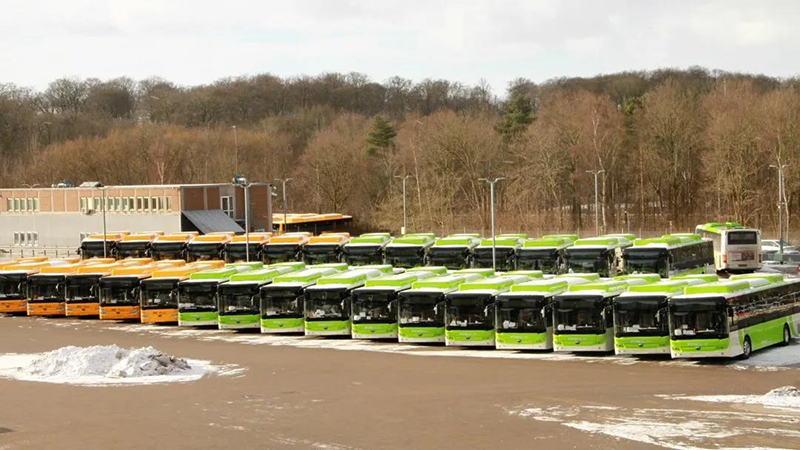 55 Yutong E12 buses were exported to Denmark
The vehicles are purchased by the Danish subsidiary of Keolis, the largest public transportation group in France. After the vehicles are put into service, the greenization of Danish public transportation will be greatly enhanced, and the local public transportation service will be further improved, providing a more pro-environmental and comfortable ride experience.
It is remarkable that, with the adoption of this batch of vehicles, the market inventory of Yutong full electric buses in Denmark has also been greatly increased. Its market share will exceed 60%, making it the top brand of full electric buses in Denmark.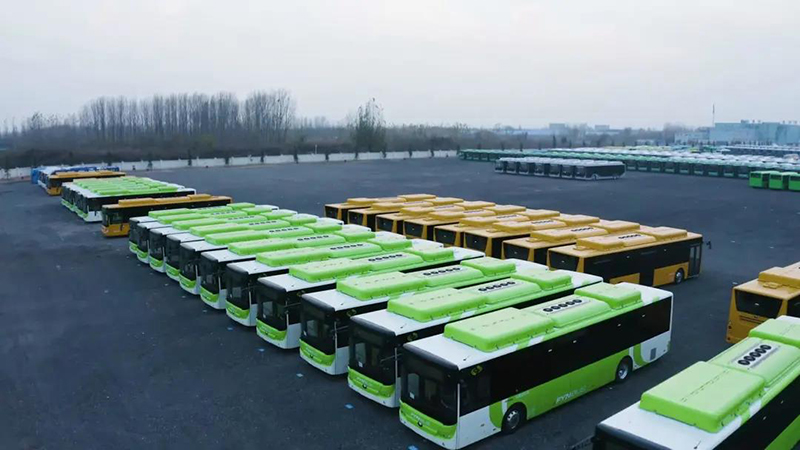 Denmark, as one of the highly developed European countries, has always had high demands on public transport operation and vehicle selection. According to the requirements of the Danish government, all Danish buses have been tendered for zero-emission models since 2018.
In 2019, Yutong Bus stood out from the fierce competition of many international famous brands through bidding, and successfully won the first batch of full electric bus orders in Denmark. Hence, Yutong launched the first electric bus route for the Danish market. On April 13th of the same year, 20 Yutong E12 buses were officially delivered to Denmark, and Yutong became the first bus brand to enter the Danish market.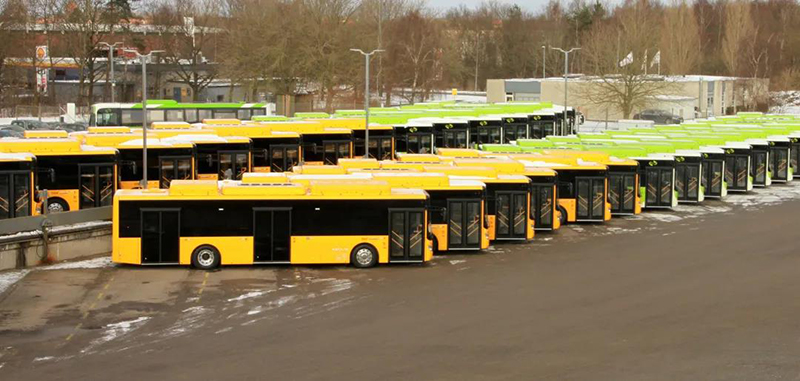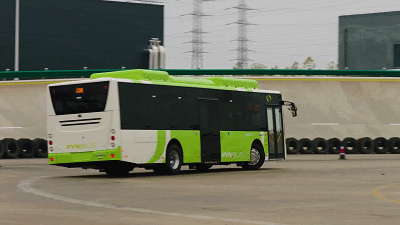 55 Yutong E12 buses were exported to Denmark
Now, Yutong E12 enters the Danish market again with another 55 of its vehicles. This not only reflects the recognition of Yutong brand, but also shows the affirmation of E12 product quality. As the main model of Yutong in European market, E12 has many advantages, such as high reliability, low failure rate and low operation cost. After more than two years of practical application in the Danish market, the vehicle's performance in all aspects has been fully verified, and the product quality has been highly praised by customers, laying a solid foundation for E12 to enter the Danish market again.
In addition, Yutong also adjusted the adaptability of E12 model according to Denmark's arctic local environment characteristics featuring heavy rain and snow to further meet the users' needs.
As the world's largest bus manufacturer, Yutong started research and development in the field of new energy vehicles as early as 20 years ago. Over the years, Yutong has formed unique advantages in the field of new energy and mastered the world-leading full electric bus technology. So far, Yutong has not only independently developed three generations of vehicle control technology, but also has achieved industry leadership in terms of electric drive control technology, on-board energy management technology, vehicle lightweight, etc.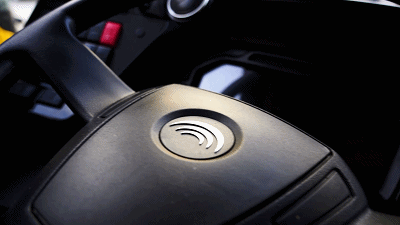 With respect to the most critical 'Battery, motor and electronic control' system, the protection level of the system of Yutong new energy bus is up to IP68 level. Not only can the vehicle operate normally under the condition of wet roads in rainy season, it even bears the extreme test of soaking in water for up to 24 hours. Thus, users can rest assured with its high reliability and safety performance.
Wading and rain tests conducted on Yutong E12
It is also on the strength of the users' trust in Yutong's advanced technology and their recognition of its comprehensive strength, Yutong was able to win the largest batch of full electric bus orders in Denmark again and became the first full electric bus supplier in Denmark with a market share of over 60%.
Yutong not only has excellent product quality, its brand strength has also been highly recognized by customers. It is reported that in October 2020, the Danish subsidiary of Keolis, the buyer, came to Yutong bus factory for vehicle inspection, and highly praised its production environment, quality inspection and laboratory standards.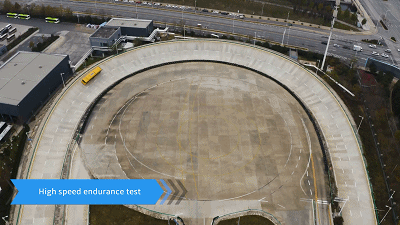 High speed endurance test of Yutong E12
Moviea and Fynbus at the Danish Transport Authority were even more pleased when they saw the actual vehicle. "Compared with the models delivered in 2019, this batch of new vehicles is a big improvement, and I believe Yutong's products will win more recognition from the public," Moviea said.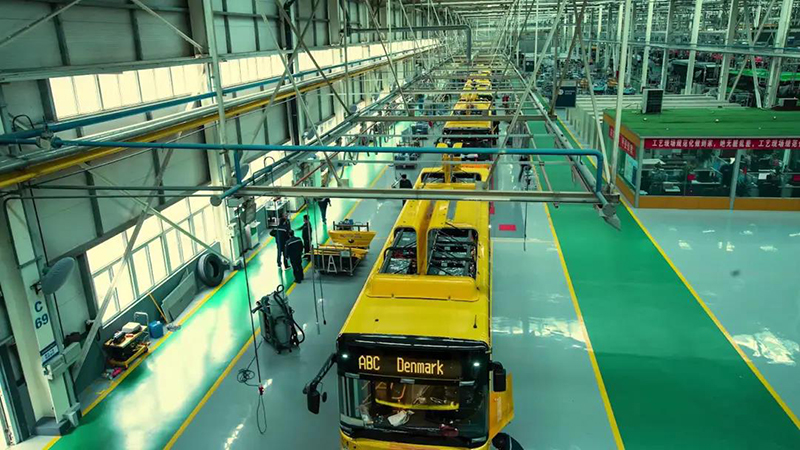 Dive deep and strive for excellence. Yutong bus has been continuously optimizing, improving and upgrading its technical level to ensure that every bus product provides optimal-level public travel services to the people around the world.
The pursuit of excellence and strong comprehensive strength are also the basis for Yutong Bus to expand its market territory in Europe. In July 2020,102 Yutong full electric buses were delivered to Norway in batches, setting a record of the largest order for full electric buses exported from China to Europe. Subsequently, Yutong's European spare parts warehouse located in France was officially opened and becamethe largest spare parts warehouse in Europe.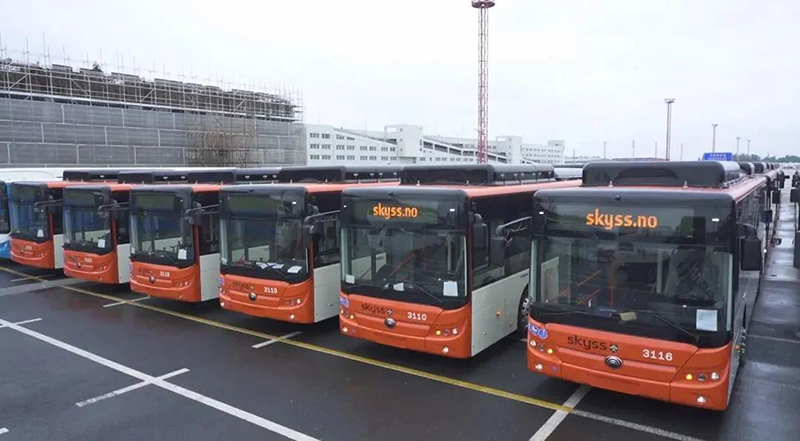 102 Yutong full electric buses delivered to Norway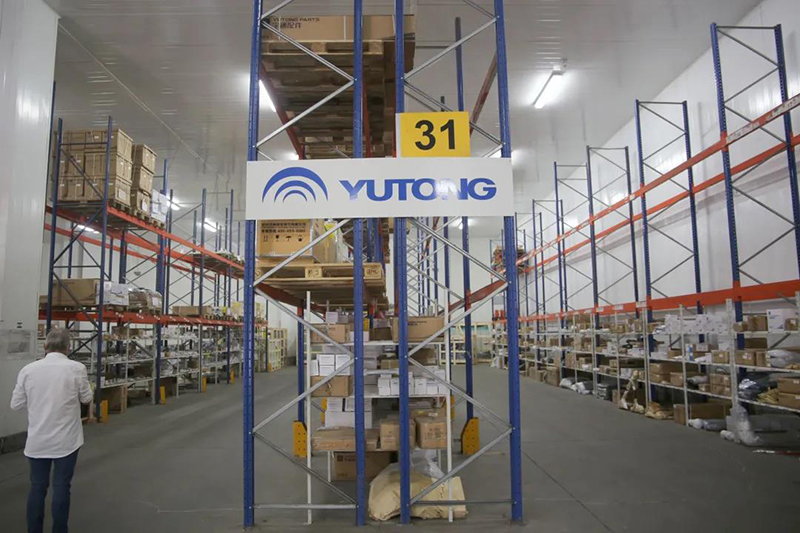 Yutong's spare parts warehouse in Europe
It has always been the goal of Yutong's unremitting efforts to develop the European market.
By the end of 2020, Yutong has sold more than 9,000 vehicles in Europe, and its products are all over France, Britain, Spain, Norway, Bulgaria and many other countries and regions.
Now, with the continuous increase of new orders, Yutong's market position in Europe has been reconsolidated. It also proves that Yutong full electric bus has passed the test of bus brand in Europe with highly developed industry, and has become a reliable green bus brand recognized by European operators and the people.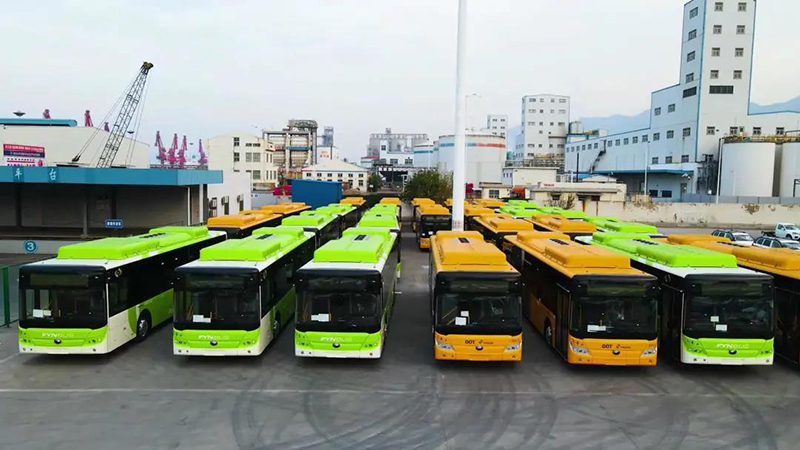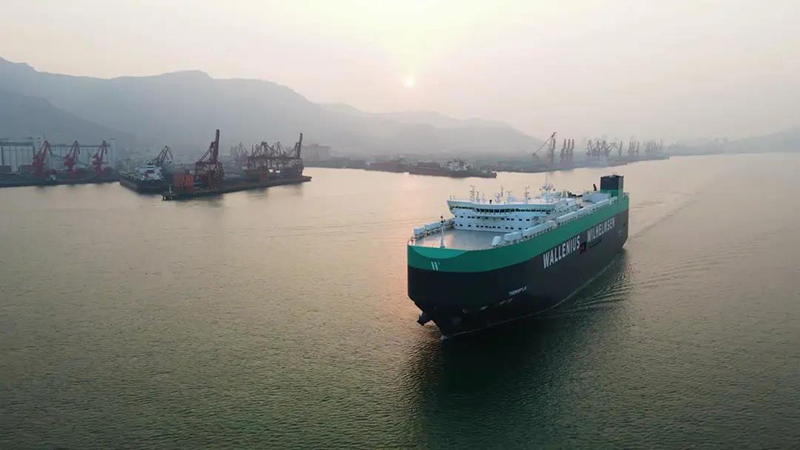 With the official opening of the new stage of development, Chinese buses represented by Yutong will escort the world's green transportation with better products and more advanced technologies, boost the global promotion of full electric buses, and show the charm of "Made in China" to the world, so that Chinese brands and Chinese quality will gain infinite glory.