Yutong New Energy Bus Linked with Intelligent Networks Debuts at 2021 China (Macao) International Automobile Exposition
From November 12 to 14, hosted by Nam Kwong (Group) Company Limited, Sinomach, and Macao Conference and Exhibition Association, the 11th China (Macao) International Automobile Exposition was held in The Venetian Macao Cotai Conference and Exhibition Center. With the theme of "Brands, Ties, Opportunities" and the core of "Smart Auto Show Taking off Macao to Build a Zero-Carbon City", the Expo attracted more than 200 exhibitors from automotive and related enterprises, fully demonstrating the achievements in automotive industry and new trends in energy conservation and environmental protection.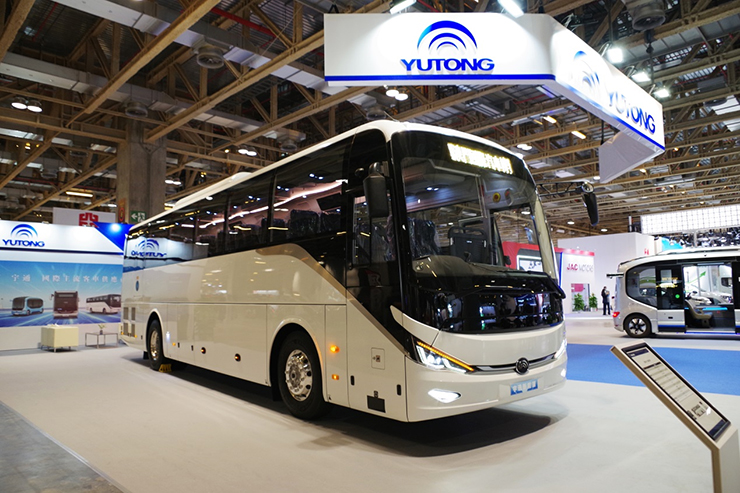 As a leading brand in China's bus industry, Yutong launched two new energy models at the Expo, expressing the theme of "For a Better Travel Experience". By exhibiting intelligent, ergonomically designed, and high-quality new energy products, Yutong stressed an idea providing better travel for the public. During the expo, the Chief Executive and government officials of Macao, TCM, Macao International Bank, China Travel Service (Macao) Ltd., Macao Trade and Investment Promotion Institute and Nam Kwong (Group), etc. visited and highly commended Yutong's booth and appreciated Yutong's products, enterprise scale and achievements in the field of new energy. Yutong has again become the focus of attention.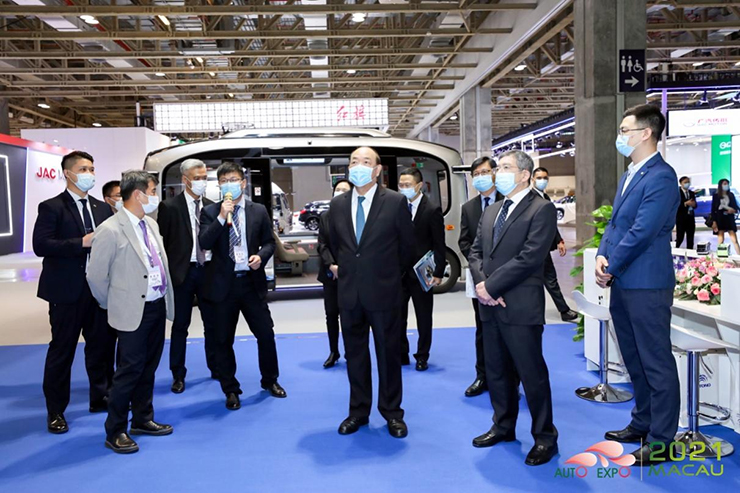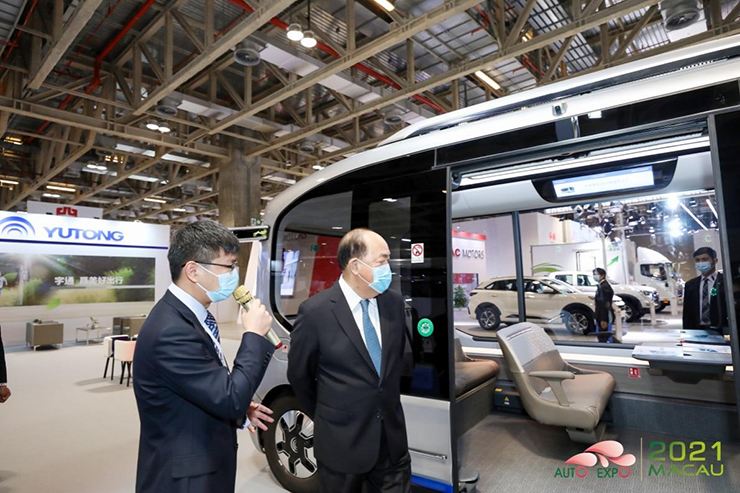 With a strong combination of high visual effect, Xiaoyu driverless bus (A5) demonstrated her appeal to all the visitors.
At this expo, Yutong displayed its extended-range electric bus ZK6117SHEVP and Xiaoyu driverless bus (A5). And, the driverless bus drew all the visitors' attention.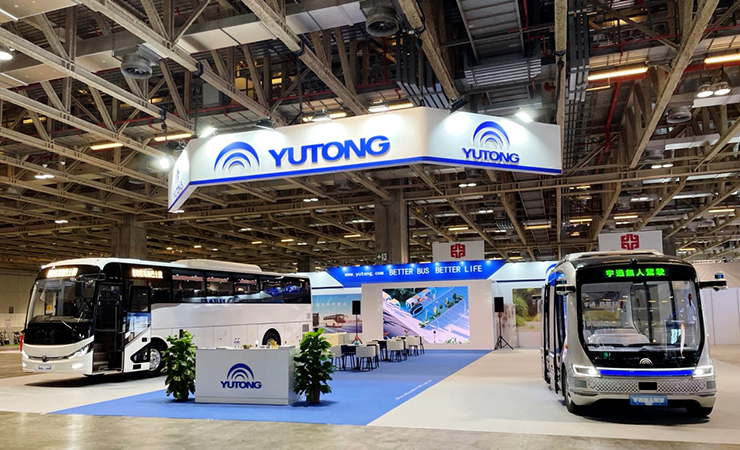 Taking ten months, ZK6117SHEVP is the first extended-range electric vehicle specially designed for Macao by Yutong with brand-new exterior design, and overall stylish and luxurious elements. Compared with those buses running on the road of China's mainland, the vehicle is designed with low profile to accommodate the special road conditions and charging conditions in Macao, and can be automatically charged by the vehicle itself. Compared with the conventional diesel vehicles, the energy consumption can be saved by 35%, which can meet the travel demands of urban public transportation to the greatest extent.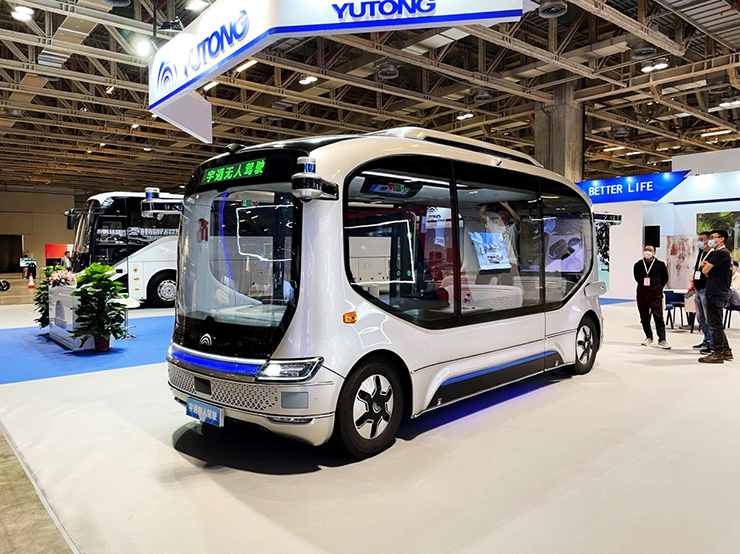 The Xiaoyu driverless bus (A5) is Yutong's second-generation L4 level unmanned vehicle by realizing application of smart technologies for vehicles and roads. She also won Red Dot Award, the world's highest-level industrial design award, upon her exterior design coming from the space capsule and her style being avant-garde, novel, full of sense of science and technology, and highly recognizable as well as her interior design with a mobile living room as her design concept, represented by more spacious passenger compartment, integrated ceiling lights, multi-seat sofa, diffused air outlets, ride comfort experience highlighted by photochromic glass on the side windows, and appealing color scheme. At present, such buses are running on the road in Guangzhou of Guangdong, Nanjing of Jiangsu, Zhengzhou of Henan and Sansha of Hainan, and Yutong is actively cooperating with airports and overseas projects to develop autonomous driving buses.
Yutong helping with the electrification of public transportation in Macao
Since the first bus put into service in 2006, Yutong has taken fifteen years to become the largest bus brand in Macao. Up to now, Macao has put about 170 new energy buses into service, including 119 Yutong buses, accounting for more than 70%. In addition, Yutong launched more than 1,400 vehicles of other types in Macao for the people's travel and assistance to the public transportation.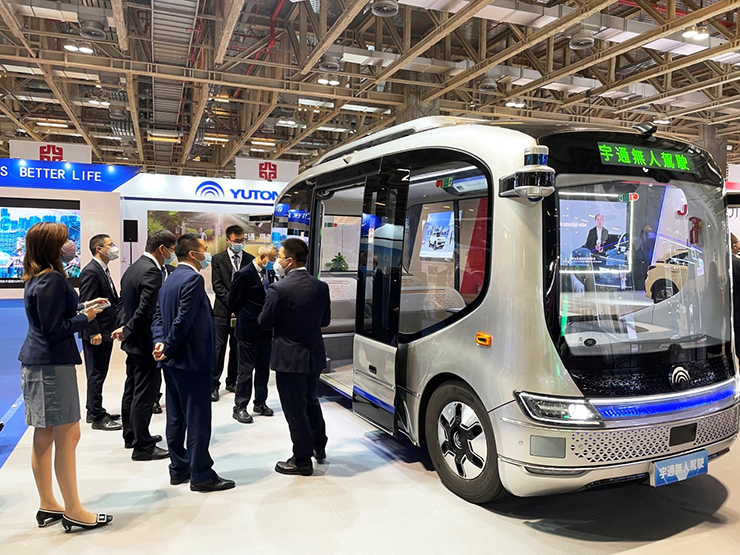 Yutong has set up 7 service stations in Macao to provide customers with 24-hour comprehensive and considerate high-quality services. In the future, Yutong will continue to strengthen the development of service capabilities and service network of Macao's new energy buses, improve some channels, and further enhance the service guarantee capabilities of new energy buses.
We stay true to the original aspiration and always insisted on "customer-centric"
From China's first large-scale listed company of buses to an internationally leading bus supplier, Yutong Bus has ranked first in the industry in terms of turnover and market share for 18 consecutive years from 2003 to 2020. With our business philosophy of Customers Focus, we will bring better products and services to every corner of the world, and become a bright spot to demonstrate extraordinary Chinese strength to the world.