The Longest Full Electric Bus Line in China Reverses the Dilemma
2021-12-08
195 km! Yutong boosted to "the longest full electric bus line in China" - " Yushu- Changchun Jilin " T388 inter-city bus line to build happy travels, setting an example of successful transformation of public transport industry.
At 5 a.m., it was not yet bright. In the north square of Changchun station, Jilin, passengers who wanted to catch early train were in a hurry. The first Chang-Yu Line T388 bus was going to leave the bus station. After two and a half hours, the bus would send passengers to Yushu, which is 195 kilometers away from Changchun.
Since its opening to traffic on December 2, 2020, Line T388 has been in operation for one year. Known as the "the longest full electric bus line in China", this inter-city line is a new path jointly explored by Changchun and Yushu passenger transport corporations for the wellbeing of people in the two cities. It not only sets a successful example of the transformation of the public transport industry, but also achieves a harvest of social and environmental benefits. Moreover, it reflects people's happiness and goodness of travel.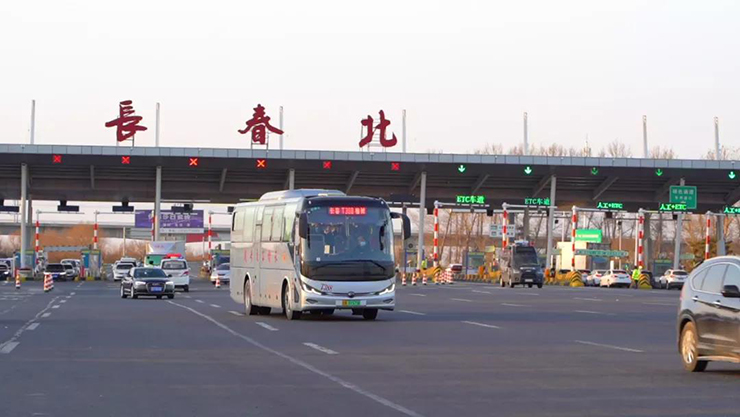 Adapt to the change of mobility mode, build the "two-city economic circle" jointly
Changchun and Yushu are both located in the hinterland of Songliao Plain. The unique geographical environment and traffic advantages bring opportunities to the development and the flow of personnel of two cities and surrounding cities. Chang-Yu Bus Line is one of the busiest local lines. However, this prosperous inter-city line once came across challenges with mobility mode change and travel demands upgrade.
Wang Haoran, chairman of Changchun Highway Passenger Transport Corporation, said: "Before the opening of Chang-Yu Bus Line T388, there also were passenger transport lines from Changchun to Yushu of our corporation. The vehicles were fuel-powered at that moment. In recent years, impacted by the high-speed train, private cars and online car-hailing, the passenger flow of Chang-Yu line began to decline gradually from 2016. By 2018, the line could only run 7 or 8 shifts per day, and our corporation's economic benefits were seriously impaired."
Likewise, Yushu Passenger Transport Corporation also came across the same dilemma. "The decline of the number of passengers is one reason. The most important reason is the passenger diversion." Wang Tiefeng, chairman of Yushu Passenger Transport Corporation, said, "Previously, this line was also the most profitable route of our corporation and it was the mainstay of our corporation. But the line was completely paralyzed after 2018."
Facing the new situation and new demands, how to comply with the development trend and serve public mobility better are challenges for public transport staff in the two cities. After careful analysis and research, the two corporations decided to transform jointly, switching from shuttle mode to city bus mode, and adopting full electric buses.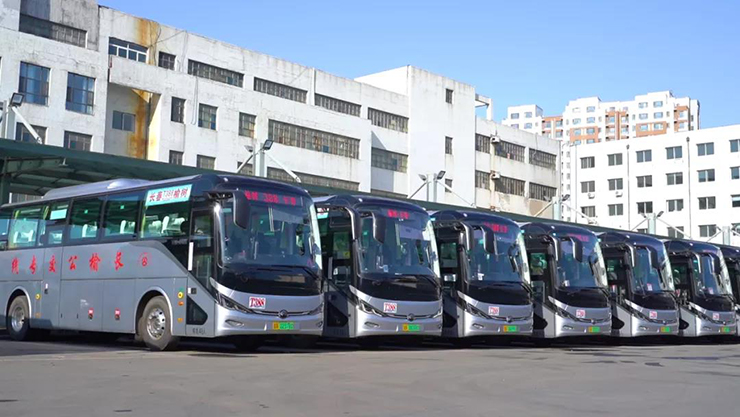 On December 2, 2020, the Chang-Yu Bus Line T388 was officially open to the traffic. In the first stage, 30 Yutong full electric buses were launched. Unexpectedly, the passenger flow increased rapidly in only one week, and began to be in short supply in less than half a month. Therefore, within half a year, the two companies have added 22 Yutong full electric buses. As a result, Chang-Yu line has once again become one of the important choices for public mobility in the two cities.
Knowing people' s demands and worries, the wellbeing project wins people's praise
Line T388 has been open to the traffic for just one year. Time-saving, money-saving and worry-saving...Passengers often use these words to describe that line. According to Wang Tiefeng, the reason why the public recognize is that they really get benefits from the line.
"From Changchun to Yushu, I used to spend over 4 hours by bus. If I wanted to hurry up, I had to take the train. But there were only three fixed train departures a day, and sometimes I couldn't catch up." A passenger Mr. Wang said to reporters, "After the Line T388 was open to the traffic, I can start my travel anywhere and anytime. The journey has been shortened to two and a half hours, and I can take a bus every 20 minutes. I can go back to Changchun on the day when I finish my work in Yushu. It's so convenient!"
Ms. Liu who lined up at the north square of Changchun station, also said: "I go back to Yushu to see the elderly. I usually take this bus. It's very comfortable and the fee is much cheaper. It used to cost 50 yuan from Yushu to Changchun, but now it only costs 35 yuan. I can save more than 100 yuan by going back and forth three or four times a week."
"I work in Changchun and live in Yushu, so I often take the Line T388 bus. It is very convenient to take the bus." Passenger Mr. Zhang said, "Before, I went back once a week, now I can go back home every day!".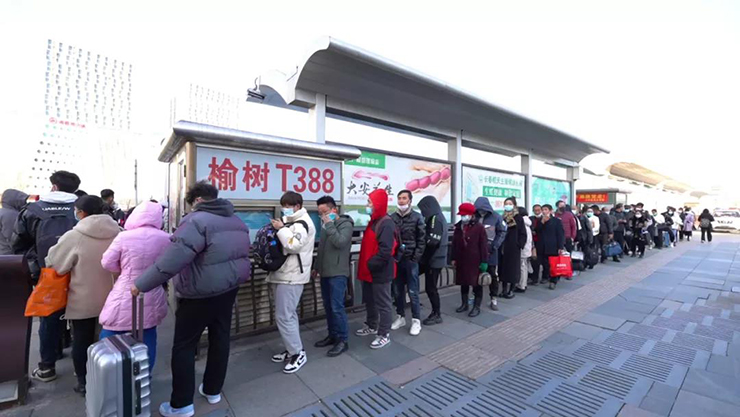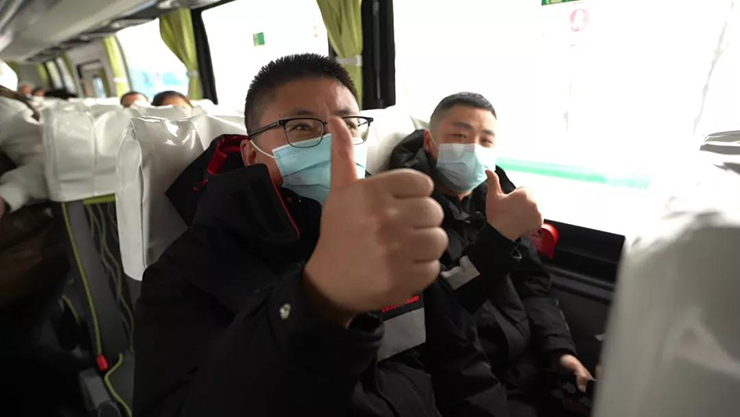 Chang-Yu bus line brings people a sense of gain and happiness obviously. Our vision is to let the people travel better and travel satisfactorily. The connection between these two cities becomes closer. The development of passenger transport corporations becomes more stable. It achieves a harvest of social and economic benefits.
"After Line T388 was open to the traffic, it has solved the people's most-concerned travel problems in Changchun and Yushu, and brought a new leap for the development of public transport in the two cities. Corporations has really gained benefit from this bus line and also achieved impressive economic profits." Wang Tiefeng said that they planned to transform some of the surrounding lines into lines like Line T388 in the next step.
Bus line returns to busyness, full electric buses make great contributions
The slightest nudge causes the widest chain reaction. Now, the average daily traffic of Line T388 can reach 4000 people. And it can reach 6500 people on holidays, which is the same as that of its peak or even beyond the peak period before the transformation of public transportation bus. The successful operation of Line T388 is inseparable from the efforts in service and management from Changchun Passenger Transport Corporation and Yushu Passenger Transport Corporation.
Wang Haoran introduced that after the two corporations jointly formed the line corporation, they run the bus corporation based on joint operation, unified accounting, unified vehicle purchase and unified bus scheduling. The effect was very excellent. After the market survey, we chose the Yutong full electric bus. The quality is very good and reliable. The all-round after service is very popular with passengers.
"Compared with the fuel vehicles, the advantages of full electric buses are obvious. In terms of power consumption, each bus which is electricity-powered, can save about 200 Yuan per day, and the new energy buses do not require maintenance. The vehicle attendance rate also reaches 100%. These can significantly reduce operating costs over the years." Wang Tiefeng said frankly, "We have roughly calculated, if the average daily passenger flow is 4200 people, each ticket price is 35 yuan, the operating days of one year is 360, the annual operating income of 52 full electric bus exceeds 50 million yuan!"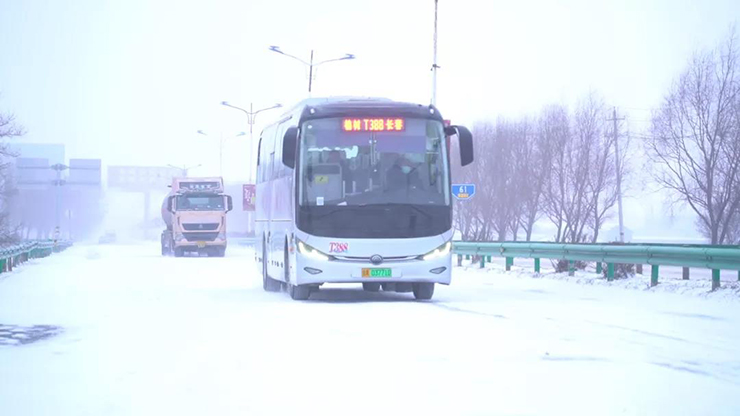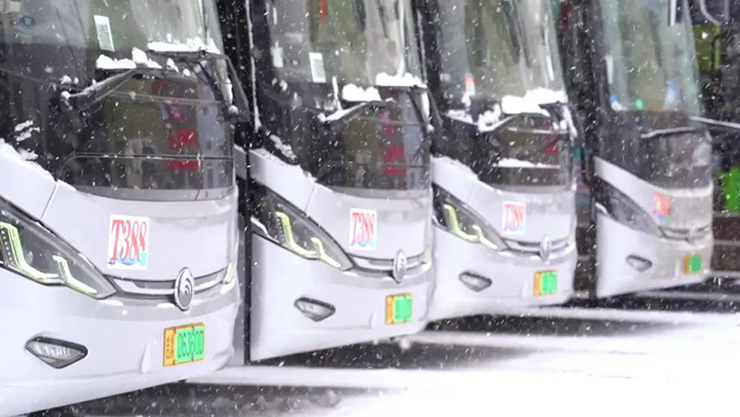 "Yutong full electric buses are cutting-edge, which greatly guarantees safe, high-quality and efficient operation." Wang Haoran also said, "Meanwhile, the whole life cycle of Yutong full electric bus boasts advantages in terms of cost, which is also an important support for the success of the line reform and the realization of transformation and upgrading."
Wang Haoran said: "Next, we will transform the bus lines that meet the requirements to public transportation bus lines, and make greater contributions to the economic development of Changchun and its surrounding cities."
Nowadays, Line T388 has become an important link connecting Changchun and Yushu, which not only shortens the space-time distance between the two cities, but also becomes an important microcosm of people's happy travels.