Come across Mexico, experience the ancient American civilization with Yutong
Yutong bus started a wonderful journey in Mexico, a land where historical civilization and modern culture blend. "Meet The World @Yutong" will take you into the ancient American civilization on wheels - Mexico, experience the exotic charm of enthusiastic Mexico.
Make green & convenience become the mainstream of public mobility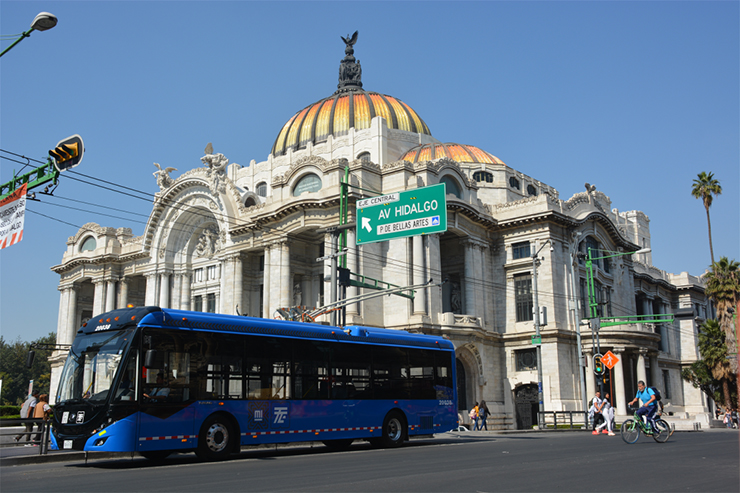 In 2021, as 10 Yutong 18m battery electric BRT buses were officially delivered and put into operation in Mexico City, the world's first battery electric 18m high platform BRT project was formally implemented. This is the first time that Mexico City purchased battery electric buses in batches, and it's also a significant mark that Mexico City formally started an era of battery electric BRT. The launch of Yutong's "Zero Emission" battery electric BRT buses and the supporting of Yutong's intelligent network connection system, undoubtedly further accelerated the development of green public transportation in Mexico City.
Alejandro Soto is a driver working at the STE trolleybus station, "I learned to drive on my father's car, I think I was born to love driving", Alejandro Soto said proudly. Alejandro Soto feels good about life every time he sees someone getting on board the bus and saying "good morning".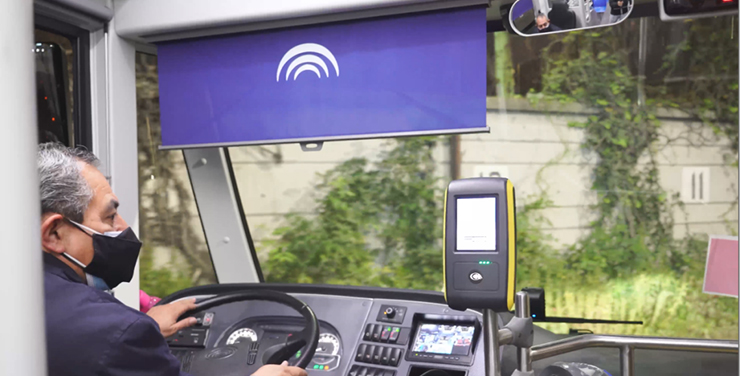 In Mexico City, 201 Yutong buses travel through this cosmopolitan city with a population of 22 million every day, not only witnessing the rapid development of the city, but also witnessing the happy life of the people.
Let love be everywhere, let life integrate with public mobility
Augusto Neri is a Lego modeling enthusiast, and his daily favorite is to use Lego to build the city he loves. The emerging of Yutong's battery electric BRT bus lit up his eyes. "When I got on board the Yutong bus, I began to observe all the technical details of the interior and exterior, and then went home and started modeling, buying parts, and assembling." It is learned that the most appreciated thing for Augusto Neri is that these low-entry buses are configured with the latest technology, even if the vehicles are not connected to the grid, they can still operate normally. For Augusto Neri, because of enthusiasm, love is everywhere.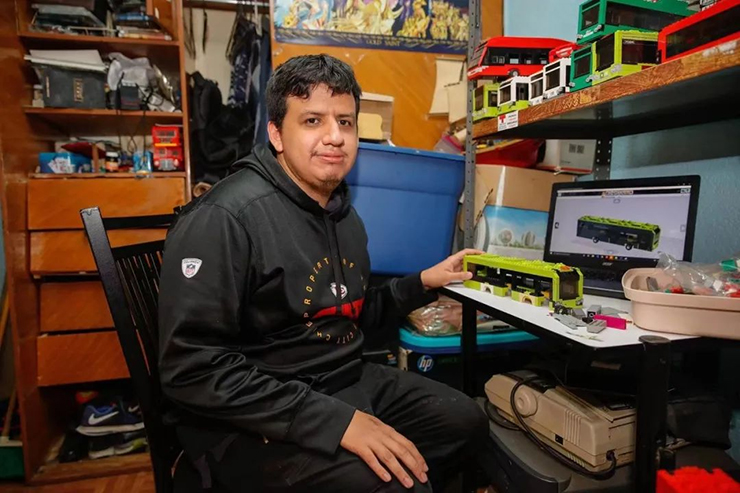 Care, Inclusiveness, China Yutong touches the world with details
Jorge Martinez is a businessman who unfortunately lost his right leg recently. "Sufferings like this means that everything had to start again, luckily I have people around me to help me get used to it", Jorge Martinez said, "You will notice the solidarity given by the Mexican people: you will see how they make way for you on the sidewalk, and push the wheelchair for you"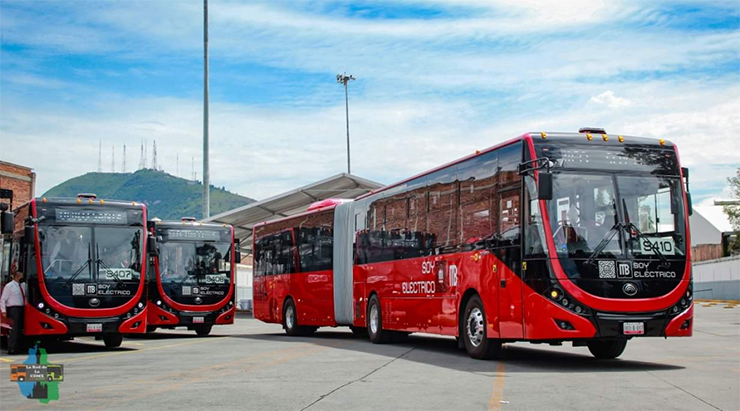 It is worth mentioning that the accessibility facilities of Yutong vehicles are widely praised. Traveling is a big problem for people with inconvenient legs, especially when they need to take public transportation such as buses. Getting on and off the vehicle can be very difficult without someone to help. In terms of this problem, Yutong's barrier-free bus is designed with a low-floor structure. When getting on board and off board, there is only one step at the passenger door. At the same time, it has the kneeling function, which is convenient for the elders, women, children, and disabled people to get on and off the bus. In addition, the whole vehicle is also equipped with air suspension, as well as a special seat for pregnant women.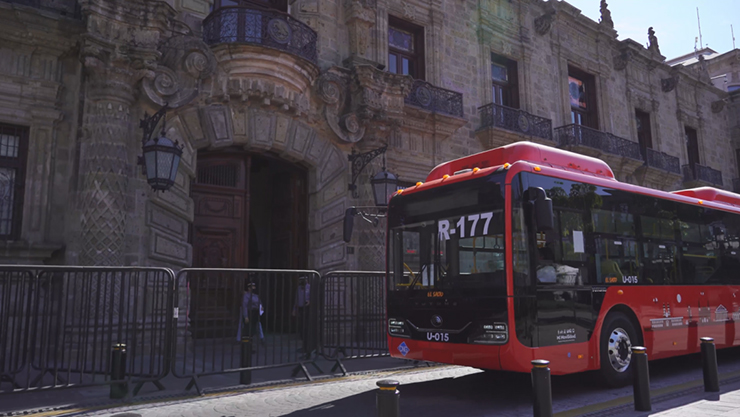 Accessibility facilities not only reflect humanistic care, but also demonstrate social civilization, representing a city's humanistic spirit of fairness, fraternity, inclusiveness and harmony. Especially in the field of travel that is closely related to people, barrier-free buses make it easier for people with disabilities to travel, which has important significance in creating urban civilization and showing the image of the city.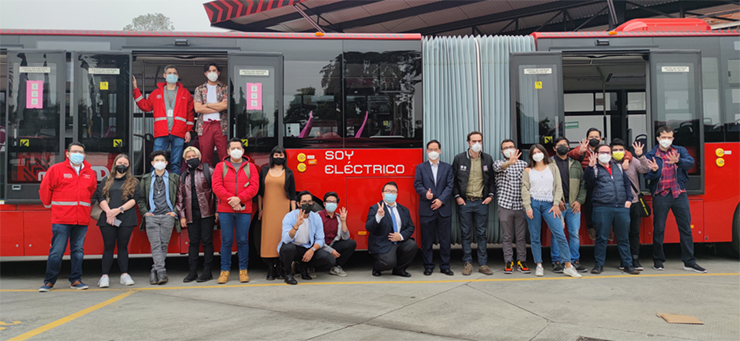 Meet The World @Yutong, encounter a different life, and promote wonderful travel. With high-quality products and superior services, Yutong bus has won a good market reputation in Mexico. Next, Yutong bus will continue to work from the aspect of "quality and green", and further develop the Mexican market.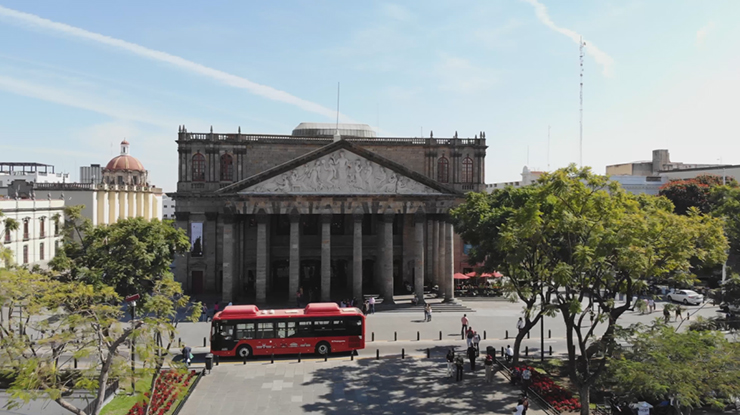 Since Yutong entered the Latin American market in 2003, it has always taken the development of the Latin American market as an important overseas market strategy. In this process, Yutong bus has always adhered to the targeted market strategy of "One country, one policy", and successfully explored the "Yutong Mode", setting a model for Chinese manufacturing to "go global". With stronger influence, Yutong bus is constantly showing the charm of Chinese manufacturing and demonstrating the power of China.