Yutong bus participated in 2022 IT-TRANS
2022-05-20
The 2022 edition of IT-TRANS has taken place in person and online from 10 to 12 May 2022, in Karlsruhe, Germany. Co-organized by Messe Karlsruhe and UITP in 2008, this event provided a platform to exchange, discuss and redevelop digital solutions, as the world's leading conference focused on IT solutions for public transport. The IT-TRANS Conference in Karlsruhe was a great success. 800 delegates from 71 countries took part in the Conference, while the exhibition, with its 276 exhibitors from 31 countries, attracted over 6500 visitors over three days.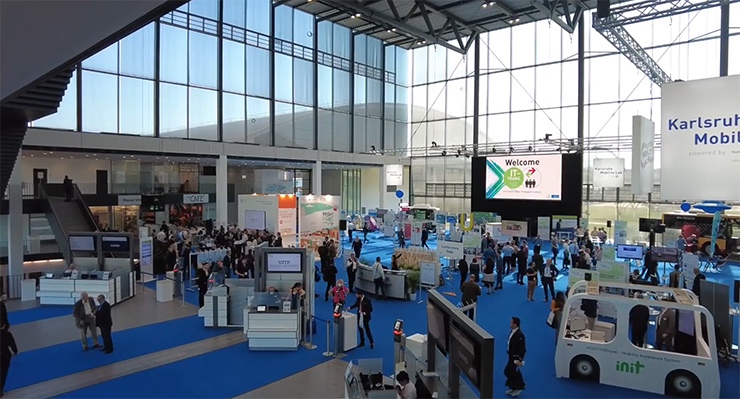 Wang Qiang, head of our Bus's overseas digital service products, attended the 12th digital session of IT-TRANS 2022 and shared the application of Yutong Vehicle+ system in smart station management.
The Conference allowed participants to share, analyse and reflect on the challenges for our sector, in particular the digitalisation of public transport, and to learn about recent innovations and best practices.
In the future, we will continue to provide our clients with more professional solutions for smart transportation.