Yutong IoV System Introduced in Denmark as New Mode of Overseas Services
Recently delivered to Danish YES-EU AB, Yutong "Vehicle+", an Internet of vehicles (IoV) fleet management system, will provide IoV services for the 140 new energy vehicles under the company for up to 12 years.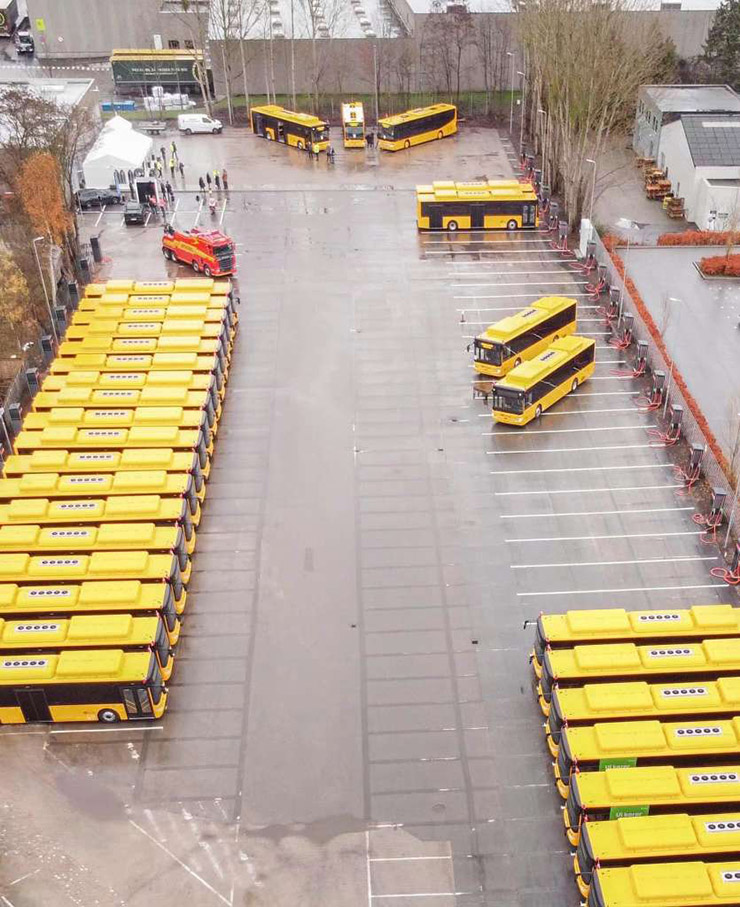 Benchmark set to improve customer value
The IoV, based on information and communication technology, renders vehicles smarter, safer and more comfortable through the all-round connection and data interaction between the vehicle, road, people, and service platform.
Take the Yutong "Vehicle+" introduced by YES-EU AB as an example. The system boasts big data analysis capabilities that can provide customers with dedicated operation service reports; meanwhile, the cloud service and mobile APP for customers allow for real-time tracking of vehicle operation data to realize such connected functions as vehicle status remote inspection, battery charging energy use tracking, component energy use monitoring, and A/C remote setting. According to the system output, Yutong customer service managers provide customers with various vehicle real-time operation reports, as well as fast positioning and remote troubleshooting of alarm faults.
Yutong "Vehicle+" system is effective in facilitating the transformation of customers from "experience-based scheduling" to "visual scheduling", and from "extensive management" to "intensive management", which will set an industry benchmark by greatly increasing fleet management efficiency, and reducing operating costs.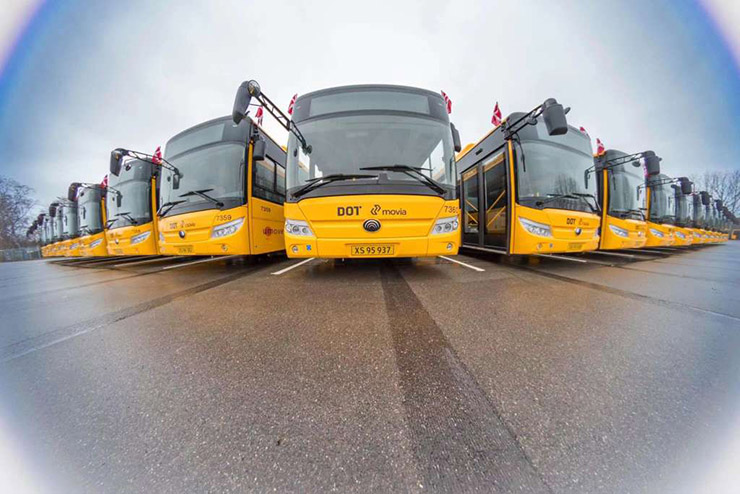 Targeted approach to improve user experience
From the initiation of Yutong IoV project in 2010 to the present recognition by customers in the European market, Yutong has been following the concept of "user-centered" design all the way.
Consistent with the overseas strategy of Yutong IoV, the design team has adopted a "targeted approach". Through cross-vehicle comparison, rapid function screening, multi-dimensional data display, special menu settings and other methods of visual presentation, the project delivered a product of simpler menu structure, and custom menu function sequencing, which can comprehensively increase operation efficiency and meet personalized needs of customers, with a performance comparable to the world-class level.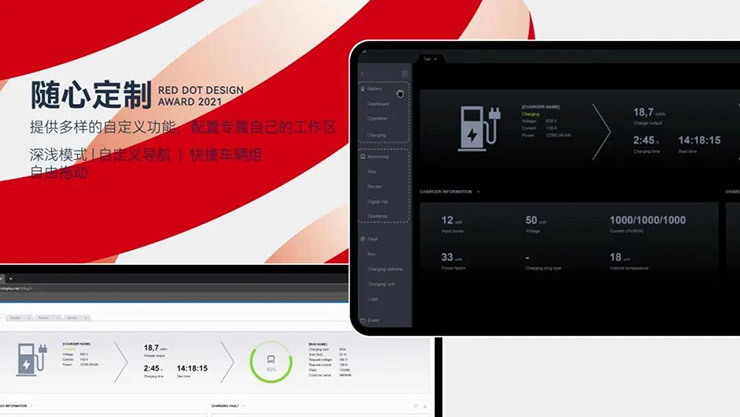 In 2021, Yutong "Vehicle+" system won the "Red Dot Award: Brands & Communication Design 2021", as the first company in China to win this award for bus digital solutions.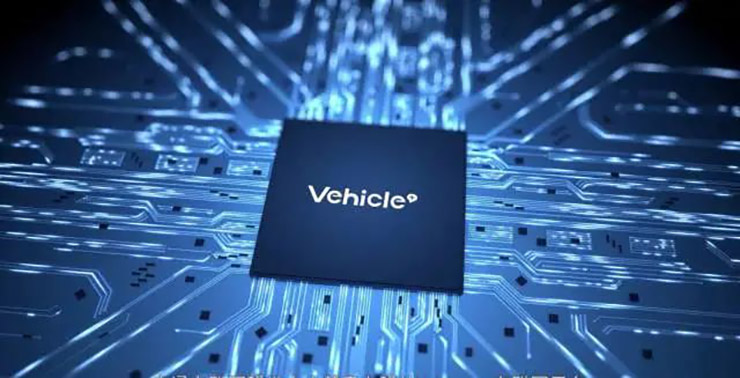 The "Vehicle+" system introduced by YES-EU AB can provide customized solutions for passenger service, ticket management, monitoring of various intelligent terminals and components, vehicle maintenance and station management. The boosted operation efficiency and service quality and its convenient, fast and efficient use have been widely applauded.
When talking about the Yutong "Vehicle+" system, the head of Danish YES-EU AB said, "Yutong 'Vehicle+' APP has a pleasant interface and powerful functions. It is user-friendly, bringing great convenience to fleet operation and management. And it can greatly improve comfort through pre-heating, cooling and other functions! We are very satisfied with the 'Vehicle+' system, which is the reason why we go directly to the 12-year package."
Continued growth overseas to enable better mobility
Yutong IoV has been expanding overseas service capabilities all the time by following the core concept of "creating greater value for customers". At present, Yutong Bus has achieved data management of more than 150,000 new energy vehicles worldwide; The system services have won overseas recognition after its deployment in 30 countries and regions such as Singapore, the United Kingdom, Denmark, Finland, Australia and Ethiopia.
In Bulgaria, Yutong "Vehicle+" provides European-standard charging pile management capabilities that feature real-time data collection and monitoring of third-party charging piles, to help customers realize fine management of vehicle charging energy consumption and accurate charging scheduling.
In Finland, the intelligent connected function of "Vehicle+" can utilize electronic fence to realize intelligent identification of vehicles in specific areas, ensuring compliance of driving, and reducing driver's workload and breach probabilities. Meanwhile, it can also realize remote setting of A/C and other main parts, to create more interior comfort and enhance passengers' satisfaction.
In Germany, IT-TRANS, a leading exhibition focused on IT solutions for public transport, sent invitation to the person in charge of "Vehicle+" in May 2022 to join other major players of intelligent transport, where the product's technological innovation and application in intelligent vehicle operation, station management, and digital scheduling were shared with European customers.
In the future, Yutong Bus will focus further on the essence of customer experience on the path of innovation, continue to improve the "IoV integrated digital solution", expand the brand influence, and bring the new IoV experience of "more safety, more efficiency, more eco-friendliness and more comfort" to a wider range of users around the world!