40 Units of Yutong T7 About to Serve the SCO Summit
The 40 units of Yutong T7 that are about to be delivered to Uzbekistan lately will provide transportation service to the Council of Heads of State of Shanghai Cooperation Organization (SCO Summit) in 2022. The service of large-batch Yutong T7 to the international major event will once again showcase the product strength and appealing quality of "Made in China" on the international stage.
The year of 2022 marks the 30th anniversary of the establishment of diplomatic relations between China and Uzbekistan. The SCO Summit to be held in the ancient city of Samarkand, Uzbekistan in September will become one of the most important diplomatic events of the year. All sectors highly value the friendship between China and the countries along the "Belt and Road", active in promoting their friendly exchanges and cooperation.
The vehicles for reception of key international conferences are subject to high standards and strict requirements. Not only the quality and performance are strictly controlled, but also the brand image and support capability of the manufacturer are taken into consideration. The 40-unit delivery of Yutong T7 demonstrates the great recognition of its quality by Uzbekistan. At the SCO Summit, Yutong T7 will open a new chapter in serving the international grand event. Within 7 years after its release in May 2015, Yutong T7 has gradually become a "regular" in major conferences and events as a high-end business vehicle.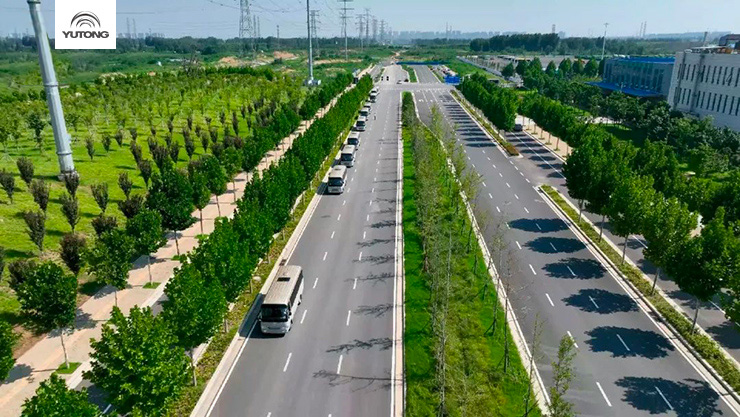 From Boao Forum for Asia, G20 Hangzhou Summit, the Belt and Road Summit, and the Forum on China-Africa Cooperation, to CISM Military World Games, Qingdao SCO Summit and Fortune Global Forum, Yutong T7 has repeatedly created "highlight moments" of high-quality vehicle services with its strength, not only allowing the world to witness the rise of a Chinese-brand business vehicle, but also enabling Yutong T7 to become a business card for the strength of Chinese manufacturing.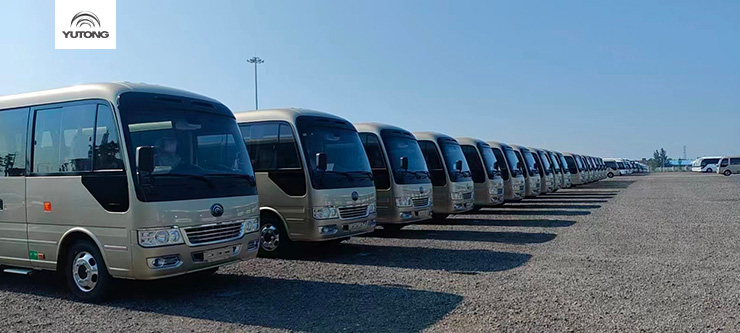 As a Chinese saying goes, a sharp sword or a jade handicraft is the result of persistence and perspiration. After the visit of Yutong T7 to Uzbekistan this time, which will add more to its glamorous record of accomplishment, Yutong will continue to work hard and join hands with all countries in creating a better and prosperous future with greater mobility.