Hand in Hand against Hardships - Yutong Donation to Disaster-Stricken Areas of Pakistan
This year, the mega-flood in Pakistan brought significant economic losses and higher inflation to the country, and food supply disruption resulted in food shortage of the disaster-stricken area.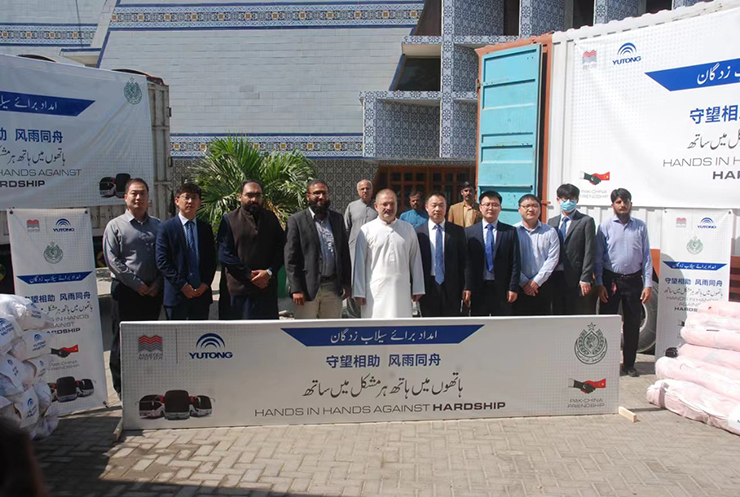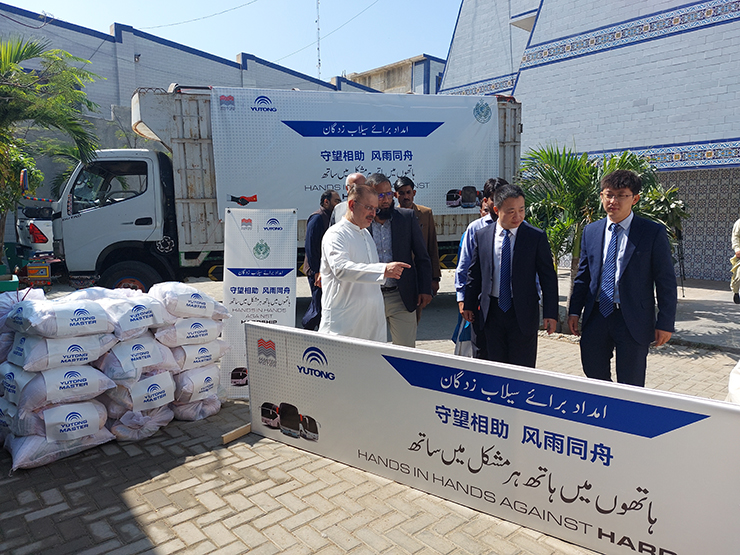 Recently, Yutong Bus donated, through the Ministry of Transport of Sindh Province, 400,000 yuan worth of relief supplies to the worst-hit victims of the province to meet their basic needs, including rice, cooking oil, salt, sugar, flour, essential medicines, tents, etc. The donation ceremony was witnessed by Sharjeel Inam Memon, Sindh Transport Minister, Shen Hui, CEO of Yutong Middle East, and Zhang Peng, Managing Director of Yutong Pakistan among others. When expressing gratitude for the donation, Mr. Sharjeel applauded Yutong's brand strength and its contribution to Pakistan's transportation development. At present, the 10 trucks full of donated supplies have arrived in the disaster area, and the supplies have been distributed to the victims in an orderly manner.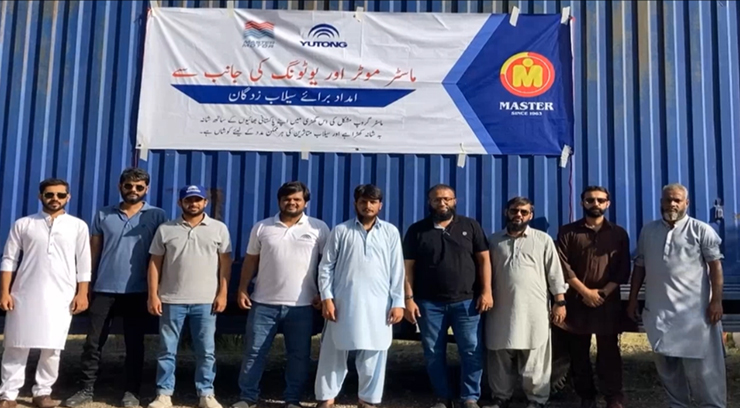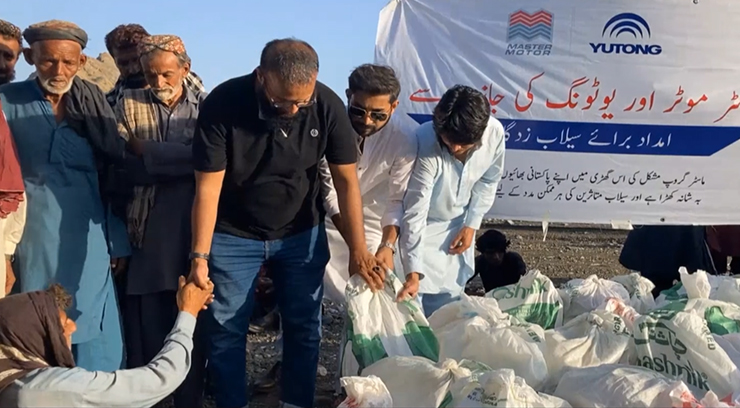 Hand in hand against hardships, Yutong, as a globally leading brand of buses, has always been committed to providing better travel services and experiences for all people. By undertaking its social responsibility, Yutong fulfills its hardcore commitment of "Contributing to Communities".