550 Yutong Buses Delivered to Saudi Arabia
Yutong Bus has won the bus order of 550 units from Saudi Arabia, of which 300 units of Yutong medium and high-end coaches C13 PRO (ZK6138H) have been delivered to Riyadh, the "garden city", and the remaining 250 units will be delivered in April and May. The 300 units delivered will be operated on the long-distance public transportation route in Riyadh, which will enhance the quality of public mobility on this beautiful land.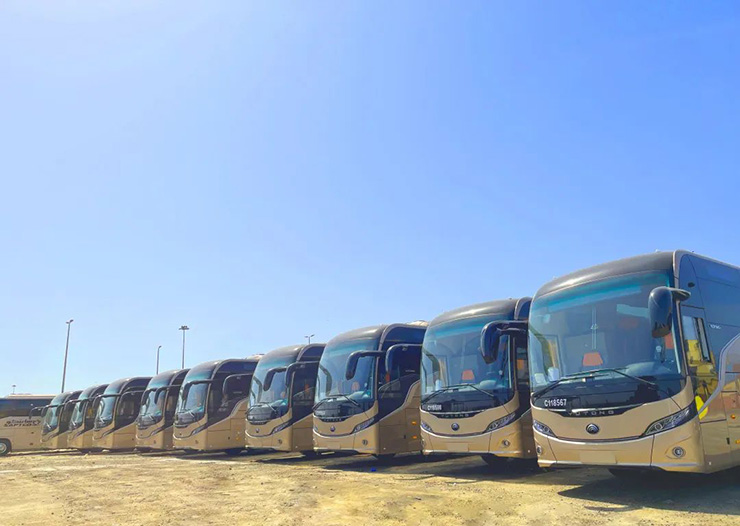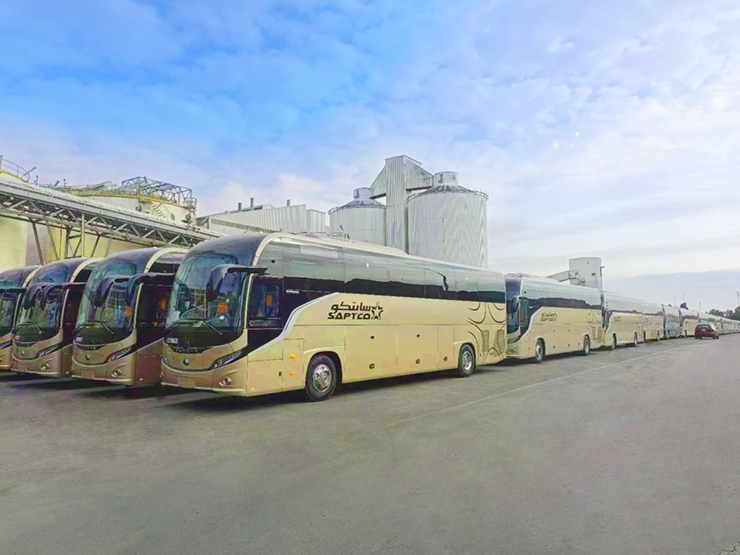 Since its debut in the Saudi Arabia in 2006, Yutong Bus has been developing the local market for 17 years, establishing a favorable brand image and reputation for "Made in China", and it has become a mainstream bus supplier in the country.
The harsh conditions of drought and heat in Saudi Arabia are demanding to the safety and air conditioning performance of imported vehicles. The steady position of Yutong Bus in the country testifies that the R&D, design, manufacturing process and full-chain service of the company have met the high standards of Gulf countries for imported vehicles. During the years in the Saudi market, Yutong has been following the road-map of building "high-end" products for the "international" market, and it has created brand images and technical know-how through development of high-end buses, offering services and products adapted to the operation scenario in the special climate of Saudi Arabia.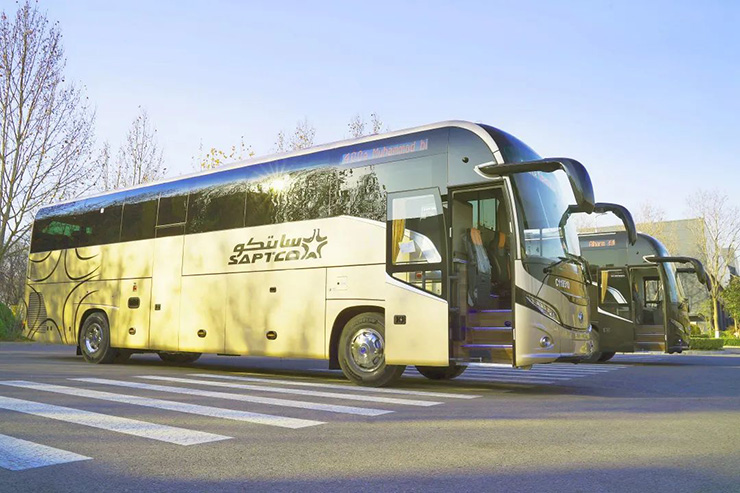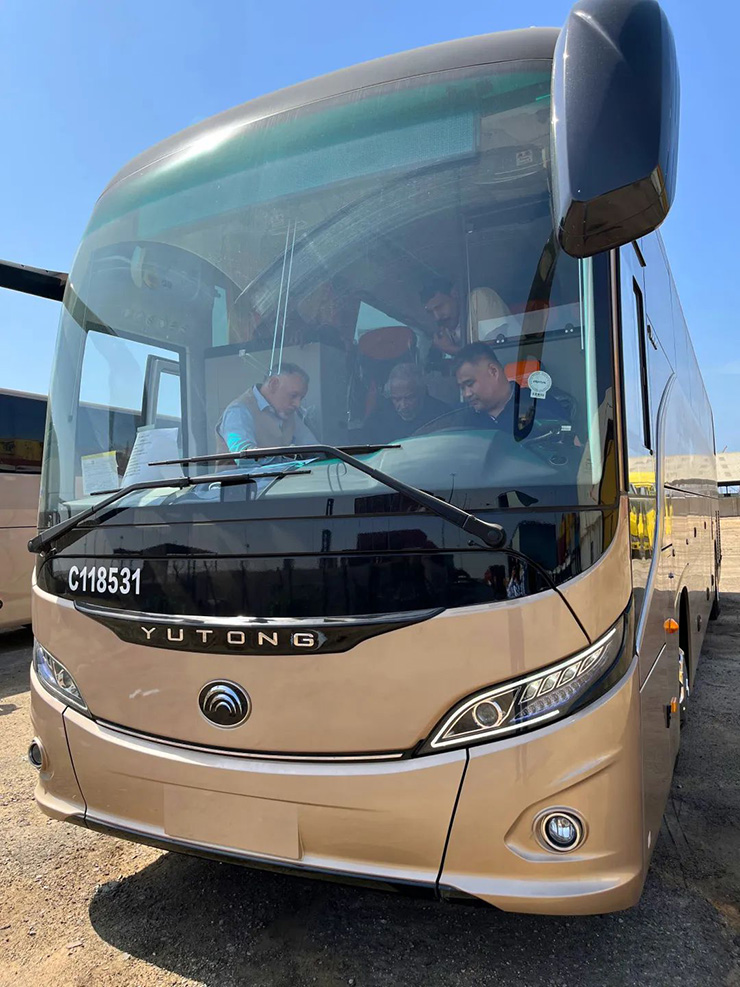 The medium and high-end coach C13 PRO (ZK6138H) delivered to Saudi Arabia is custom-made for the local hot and dry climate and the operation conditions such as long distance, high intensity and mountainous areas. The product features an air conditioner of 42000KCAL, an innovative AMT transmission involving high horsepower engine and small speed ratio gearbox, and a spacious luggage compartment. It pioneers the technical transformation by placing the 600L fuel tank before the front wheel to avoid reducing luggage capacity; it also adopts the proprietary second-generation thermal management technology of Yutong to improve the comfort and economy of the vehicle.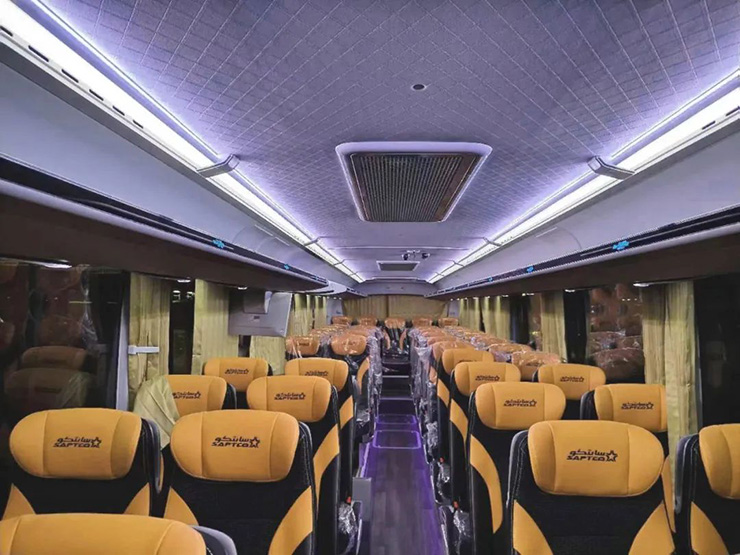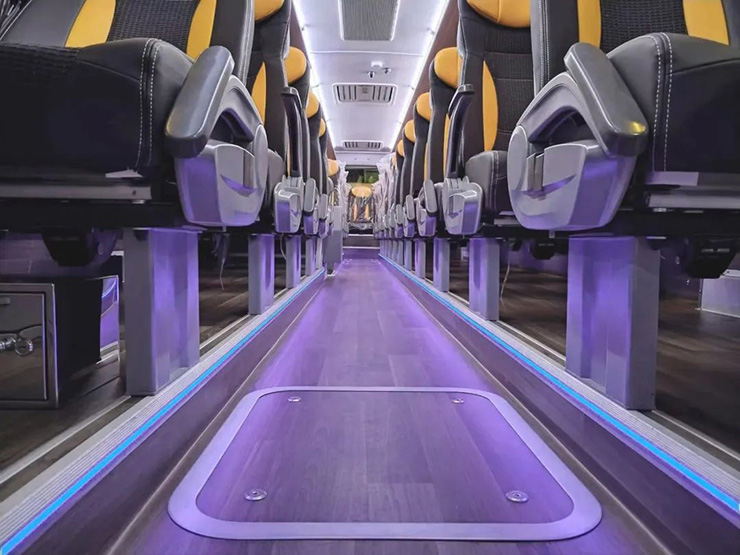 In this batch, there are also 10 units dedicated to the Royal Family service, fitted with Yutong customized business seats YTH07 and a roof with diamond patterns in a classy style, so as to improve and upgrade the local public mobility.
For smooth operation of these buses, Yutong has also set up a 15-staff direct service team to provide one-stop butler-like service, which will ensure the client's operation efficiency and showcase the "Chinese-type" service support.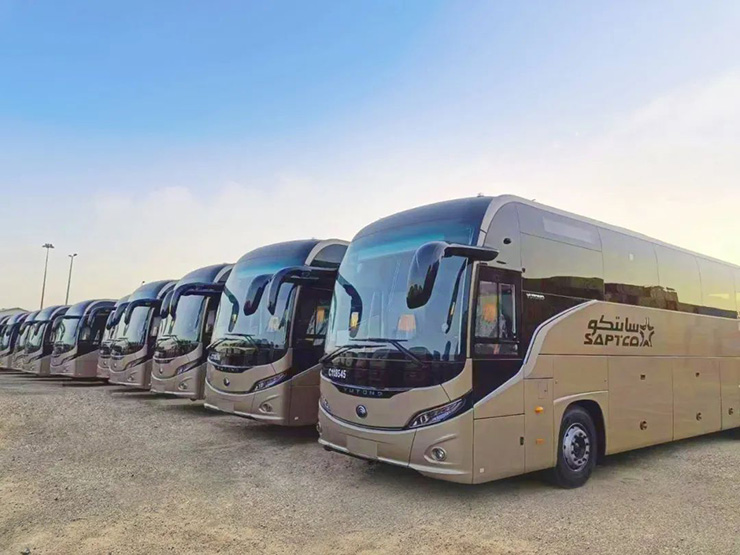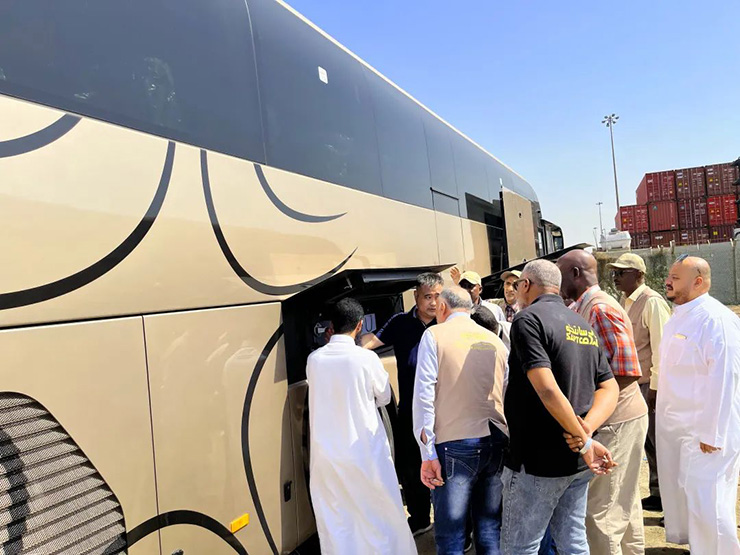 The fruit yielded in Saudi Arabia is an epitome of the effort that Yutong Bus has made consistently for the Chinese bus going global. In the future, Yutong will continue its journey to create a shining business card that represents the brand image of the bus from China!