800 buses! First batch to be sent to Uzbekistan
800 Yutong buses set a new export record
This mega order consists of 800 buses in total, including 300 Yuwei E12 (ZK6126BEVG) buses and 500 CNG buses (ZK6116HG and ZK6126HG), setting a new record for China's export of buses to Uzbekistan. It is also the first time that Uzbekistan introduces new energy buses in large quantities.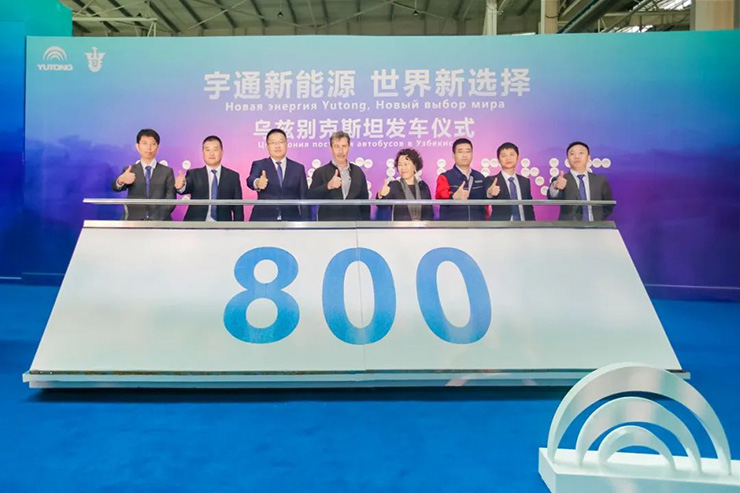 The vehicles will be delivered to Tashkent, the capital of Uzbekistan, to improve local public transport, facilitate travel and help Uzbekistan's public transport enter electric stage. This delivery is the first batch, and the remaining vehicles will be delivered successively later this year.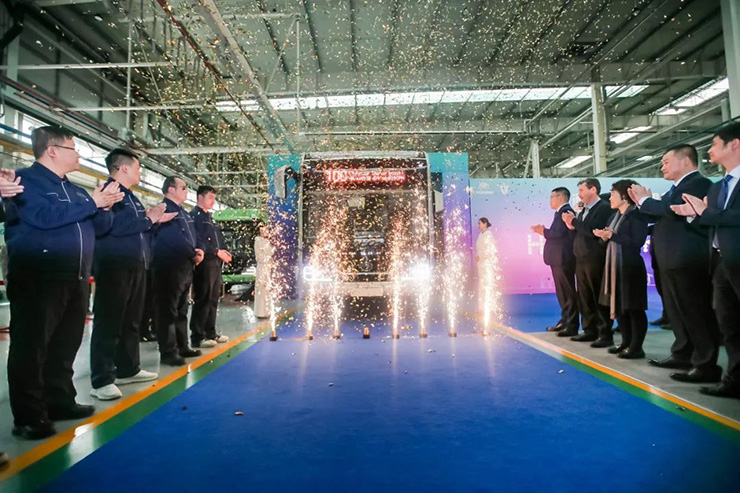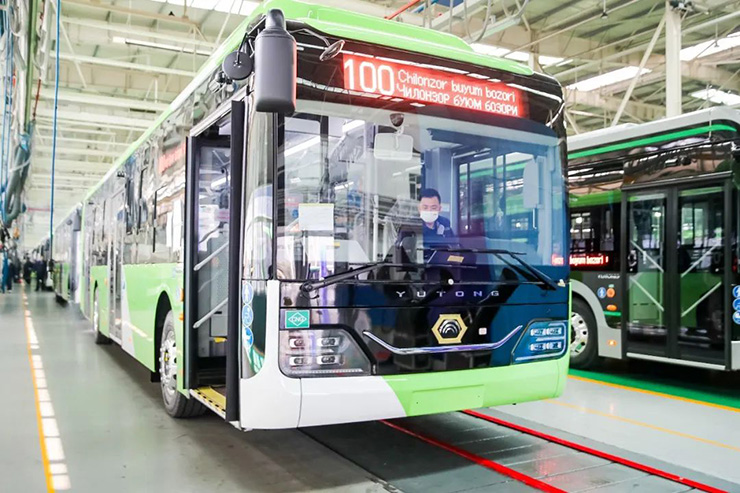 Tashkent, the capital of Uzbekistan, is known as the "Sun City", which is hot, dry and dusty and has extremely high requirements for new energy vehicles. In order to meet the operation requirements, Yutong provided customized product solutions for Uzbekistan based on the core technologies of battery, motor and electric control.
Among which, the traction battery adopts independent liquid cooling system, anti-collision design of battery compartment, battery nitrogen protection system and other safety technologies, and is equipped with motor sediment protection structure, motor anti-condensation structure and other structures to reduce faults, and at the same time, a strong high-power air conditioner is used to ensure the refrigeration effect.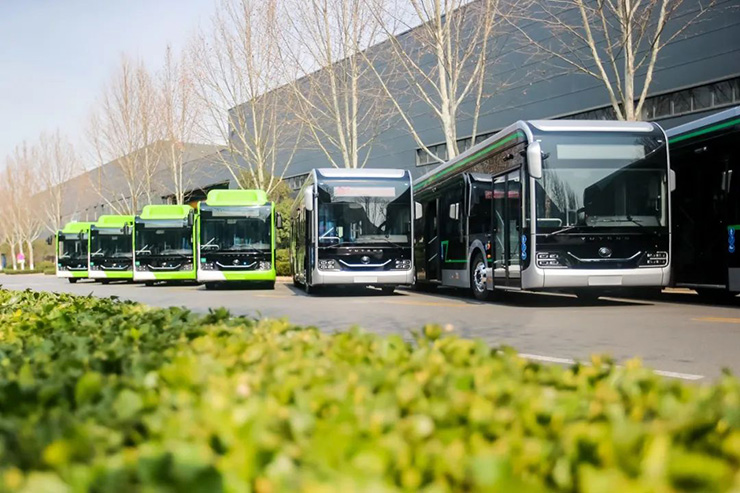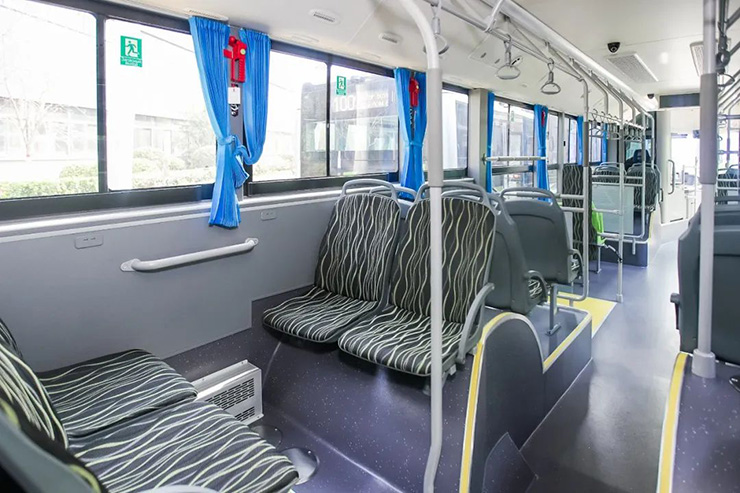 The 300 Yutong E12 battery electric buses will help Uzbekistan to lead the electric and low-carbon transformation of public transport in Central Asia.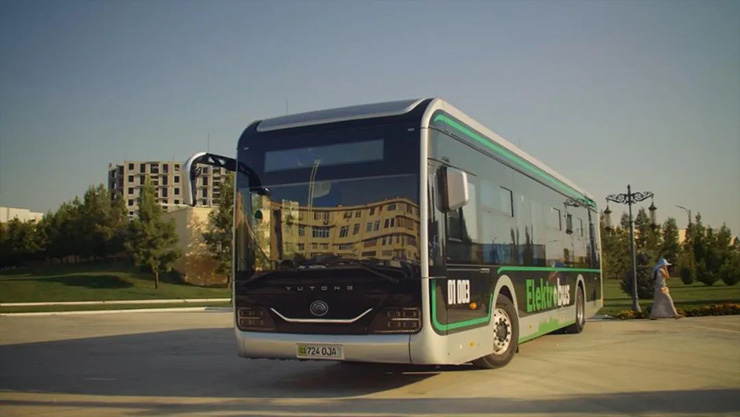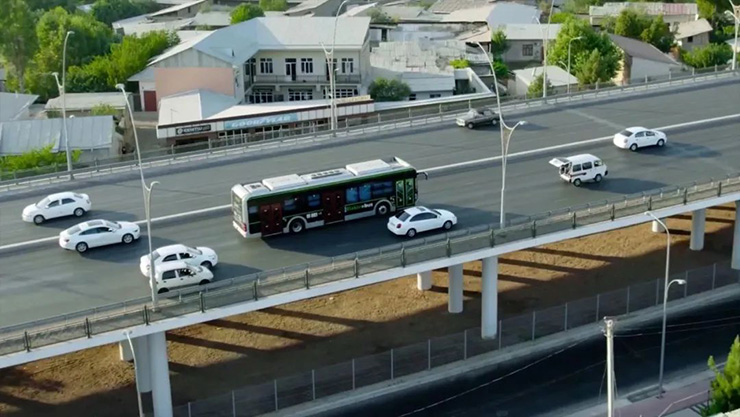 New energy bus sets a model for Belt and Road cooperation
At present, Yutong has exported more than 86,000 buses, with a global market share of more than 10%. Among them, new energy buses have achieved good operation in more than 30 countries and regions. Up to now, Yutong buses have been exported to nearly 80% of the countries along the Belt and Road, and have been exported to 115 countries along the Belt and Road, with a total sales volume of more than 68,000 units. Among which, Yutong is the only new energy bus supplier or the largest new energy bus supplier in many countries, such as: Qatar, Saudi Arabia, Uzbekistan, Poland etc., becoming a "Business card of China" along the Belt and Road.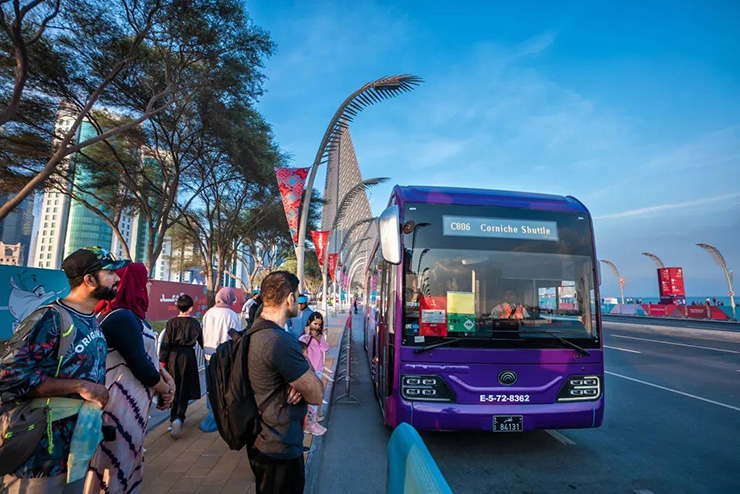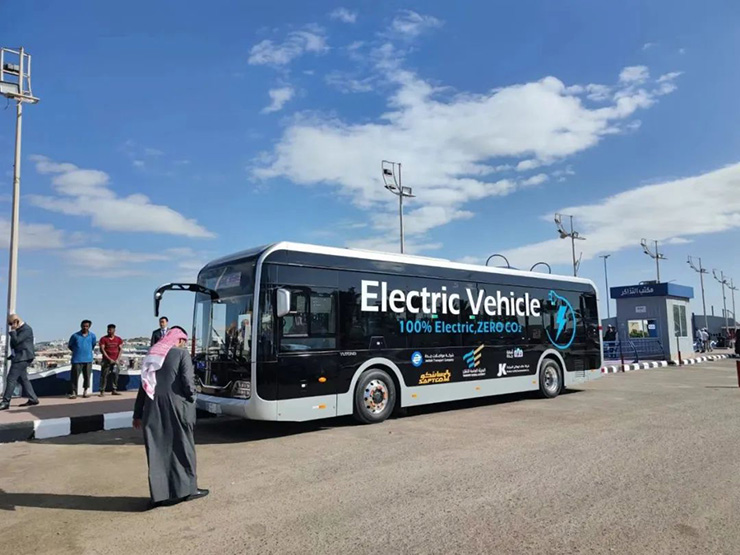 From conventional fuel vehicles to new energy buses, Yutong not only helps countries along the Belt and Road to optimize and upgrade transportation, with highly customized good-performance products and all round solutions, Yutong also continuously helps them to move towards electric of public transportation, realizing low-carbon and green transformation and making people enjoy the convenience and comfort of green public mobility.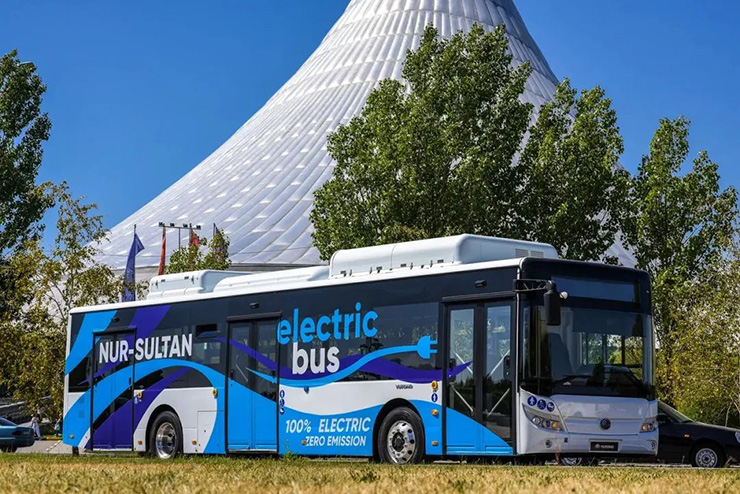 Meanwhile, based on product output and service output to drive technology output, Yutong has rooted the world's leading new energy technology in the local area and created a number of NEV driving, maintenance and other related posts, and encourages more and more young people to enter new energy industries, further improves the level of local manufacturing industry, and drives more Chinese brands to "go global", adding strong power to the sustainable development of Belt and Road as well as the global economy.