27 Yutong coaches serve APEC Philippines 2015
2015-11-20
Recently, the 23rd APEC Leaders Non-formal Meeting was held in Philippines. In Manila, the capital of Philippines, it is not unusual to see coaches from China pass by. At APEC International Media Center located at Manila World Trade Center, coaches are well lined, ready to serve journalists from various media.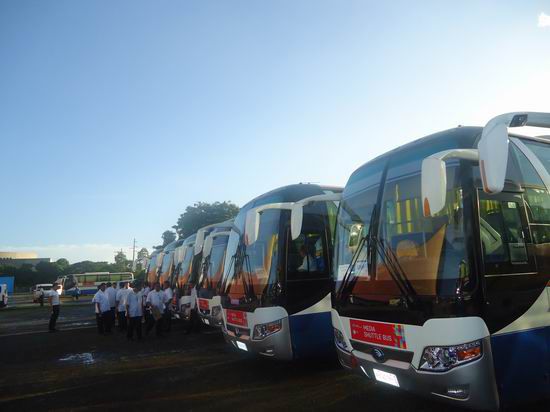 Lani Sarrbuna, an operating manager from Philippines Genesis Transport & Transportation Service Company, invited a journalist from China on board and pointed at the logo inside the coach, saying "Look! It's Yutong, from China!"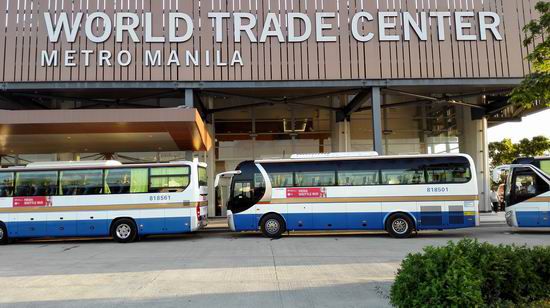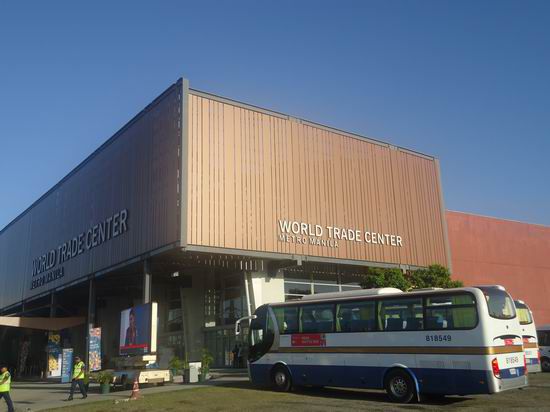 According to Mr. Sarrbuna, the 27 Yutong coaches are put to service between Manila International Airport and various hotels and the International Media Center in downtown from November 12 to 19. Imported from China six months ago, the Yutong coach fleet was first put into use for such a high-profile event. Mr. Sarrbuna also reveals that his company started imported buses and coaches from China in 2006. Currently, the company has 250 units Yutong buses & coaches. "They are from Zhengzhou," Mr. Sarrbuna says excitedly.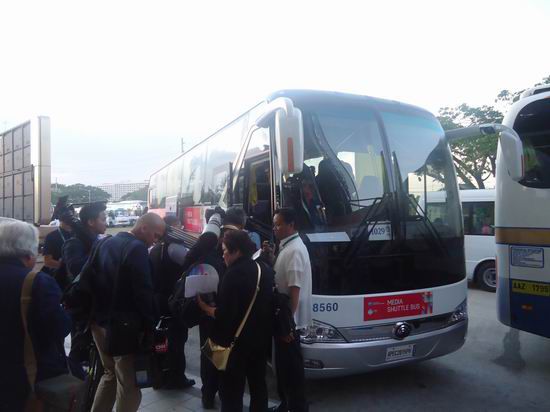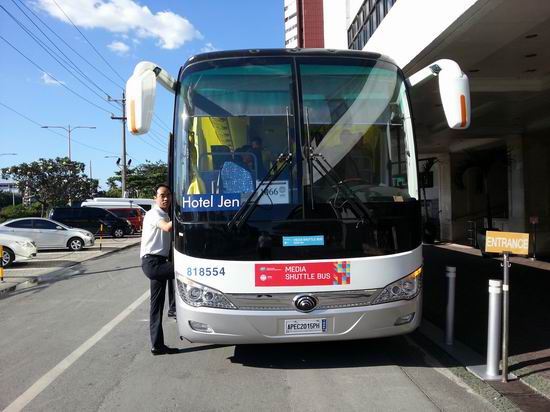 When talking about the quality of the coaches, Mr. Sarrbuna immediately raised his thumb. "They are uniquely fashionable, excellent in quality and performances. What's more, they are very competitive in price! You can see most buses and coaches in Philippines are from China," he says.