Yutong serves Fortune Global Forum 2017
2017-12-12
Themed with "Opening and Innovation: Shaping the Global Economy", the Fortune Global Forum 2017 was grandly held in Guangzhou, capital city of Guangdong province, on December 6-8, 2017. It is the largest ever event in the history of Fortune Global Forum. Leaders of global Top 500 companies and multinational corporations as well as government officials gathered in Guangzhou and jointly discussed how to bring new vitality to economic growth with an open mind and innovative approaches.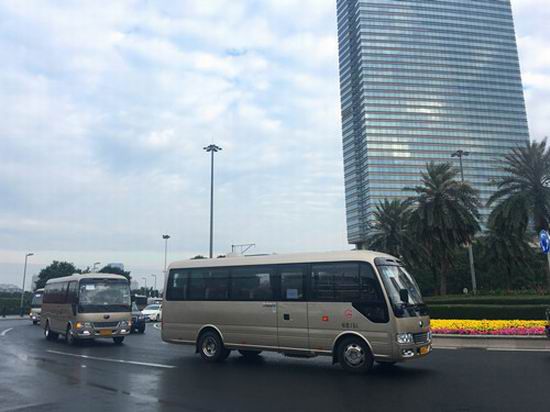 Fortune Global Forum is a big event in which the elites from around the world talk about the international business and the future economic trend. The appearance of Yutong T7 on the event once again proved the charm of China's proprietary brand.
Through careful selection, 20 units of Yutong T7 become the only brand of high-end business reception vehicles to provide comfortable, safe and convenient transport service for distinguished guests from home and abroad.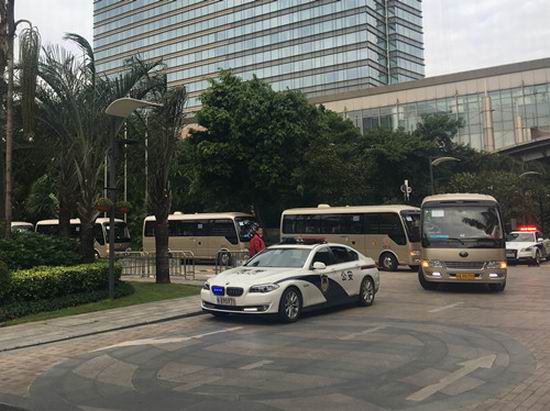 In fact, Yutong T7 has also lived up to expectations and withstood a number of tests, becoming the highlight of domestic and international conferences and events, including China's V-day parade, Prime Ministers' Meeting of SCO Member States, China's annual Two Sessions, Boao Forum for Asia, G20 Hangzhou Summit, Belt & Road Forum and Summer Davos 2017, etc. The zero-fault records during these events have fully showcased the new image of "Made in China".
Besides the high-profile T7, a "green" fleet of 199 Yutong full electric 8-meter and 10-meter full electric city buses also safeguarded the event, helping the forum to achieve "zero emissions" with green public transport. They are also the first batch of full electric city buses put into operation in Guangzhou.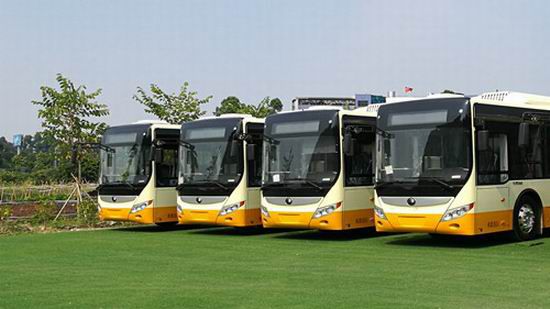 Long-time technical accumulation has made Yutong a domestic and even global leader in the new energy bus area. Especially in the full electric bus area, Yutong has a complete portfolio ranging from 6 meters to 18 meters. With excellent performances, Yutong new energy products have covered 271 cities nationwide with a market share of over 21%, making it a leader in the domestic new energy bus market.
Yutong vehicles, as the carriers of the Fortune Global Forum 2017, not only ensured the smooth travel of the residents during the forum, but also demonstrated the strength of China's eco-friendly manufacturing.