143 Yutong buses serve "Two Sessions"
2018-03-13
Themed with "New era, new journey", the National People's Congress, the top legislature, and the Chinese People's Political Consultative Conference (CPPCC) National Committee, China's top political advisory body, convened their annual sessions, known collectively as the "two sessions" from early to mid-March.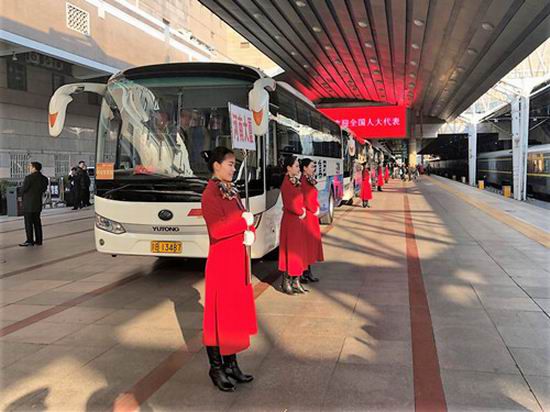 It is reported that total 336 vehicles serving the Two Sessions. This year is the 14th time for Yutong to be designated as the carrier for the event. Totally 143 units of Yutong large and medium-sized buses were involved, an increase of 31 units than that of last year and accounting for 42.6 percent of the total. Among them, 33 units are Yutong T7, undoubtedly becoming the main force of high-end business purpose vehicles.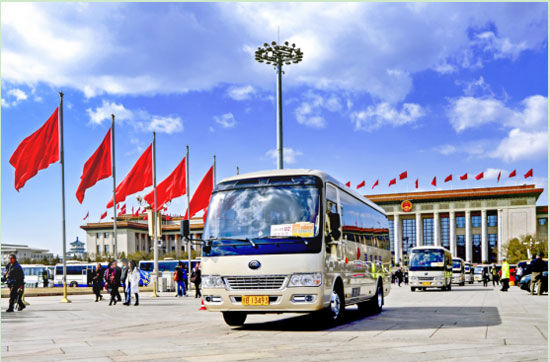 These Yutong buses are principally used to carry deputies between hotels and meeting venues, and they thereby have the opportunity to closely experience the charm and advantages of Yutong bus products.
In addition, Yutong also set up a service team consisting of professional engineers especially for the Two Sessions. A detailed plan has been worked out and team members are standby in various sites to deal with potential emergencies.
As a benchmark of high-end business purpose vehicles with Chinese proprietary brand, Yutong V7 has been given many hopes and aura since being launched, and it also lived up to the expectations with excellent performances. It has already made its presence in a number of important conferences and activities such as Two Sessions of NPC and CPPCC, G20 Hangzhou Summit, Boao Forum for Asia, Prime Ministers' Meeting of SCO Member States, etc. With good appearance and superior quality, it has gained more and more popularity.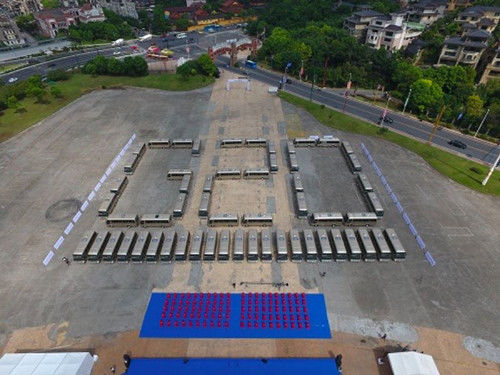 In the past ten years, buses with Chinese proprietary brands have gradually become the main carriers of the Two Sessions, especially self-branded products like Yutong T7 have become the "standard configuration" of major conferences and activities. Serving high-profile events with buses "Made in China" is undoubtedly the pride of China's bus brands and is also the best recognition of the quality of "Made in China".