50 Yutong school buses delivered to Yuncheng city
2018-03-27
Recently, 50 units of Yutong school buses were delivered to Yanhu district, Yuncheng city, Shanxi province. These school buses were purchased through the public bidding, which included six bus models ranging from 5.7 meters to 11 meters. They have been formally put into service in March as the new school term started.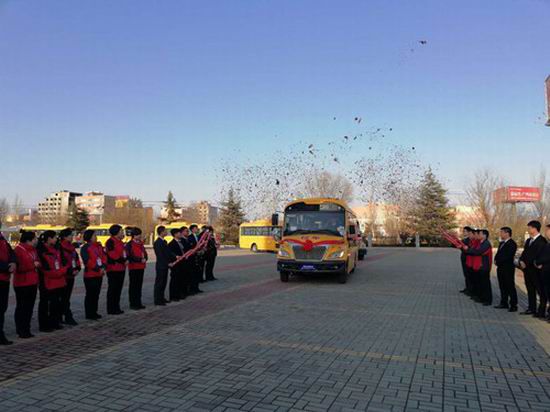 All of the 50 school buses bought this time are being used in over 50 primary schools located in the rural area of Yanhu district to carry more than 3,000 students to and from schools and address their transportation problem.
"Since the school buses are mainly running in the countryside area that features many mountain roads. Therefore, we attached great importance to the safety, durability and failure rate of vehicles during our selection, and required that the vehicles should be able to tackle the complicated mountain roads," said Mr. Guan, General Manager of Yunzelin School Bus Company. He told reporters that they had conducted full investigation and comparison before the procurement. Finally, they chose Yutong brand stood out from the counterparts.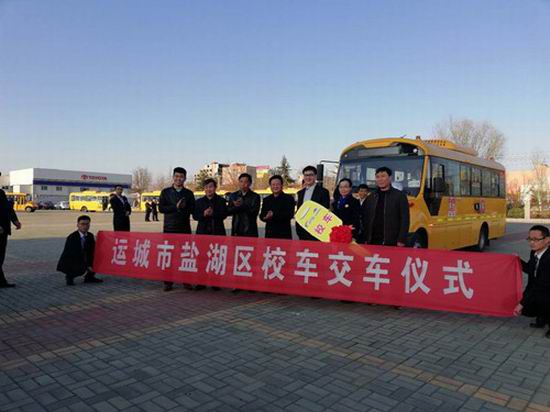 According to Guan's introduction, Yutong school buses boast good safety, low failure rate and high durability, and are recommended by many school bus operators. In addition, the Yutong school buses are attractive in appearance that is favored by parents and children. Ergonomic interiors with environmentally friendly materials, as well as the design of seats and handrails fully take the needs of children into account and offer them good ride comfort.
It is worth mentioning that Yutong's 3rd-generation school bus was just launched when Yunzelin School Bus Company planned to purchase school buses. After learning about the improvement of the 3rd-generation school buses on safety and intelligence aspects, they decided to take Yutong 3rd-generation school buses for all the procurement.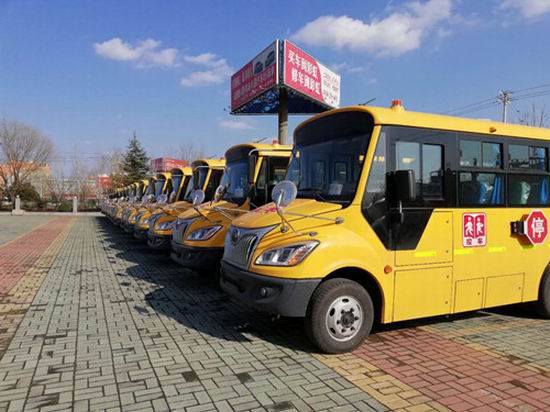 It is reported the third-generation Yutong school bus has triggered widespread concern in the school bus industry after being launched. Inheriting the safety gene of the 1st and 2nd generations, the third-generation school bus features protective measures inside and outside the vehicle as well as remote surveillance. Meanwhile, by means of four systems, namely passenger safety protection system, structural safety protection system, visual field assistance enhancement system and intelligent information management system, the safety, ride comfort and intelligence level of school buses have been raised to a new height.
According to statistics, the market share of Yutong school buses in Shanxi province has surpassed 50% for quite a few years and won recognition and praise of many customers.