Yutong serves Boao Forum for Asia
2018-04-16
Themed with "An Open and Innovative Asia for a World of Greater Prosperity", the Boao Forum for Asia was officially opened on April 8, 2018. On the morning of April 10, President Xi Jinping attended the opening ceremony of the Boao Forum for Asia and delivered a keynote speech. Xi's speech reflected the generosity of great power, the determination to opening up, and confidence in the proprietary brands owned by the manufacturing industry.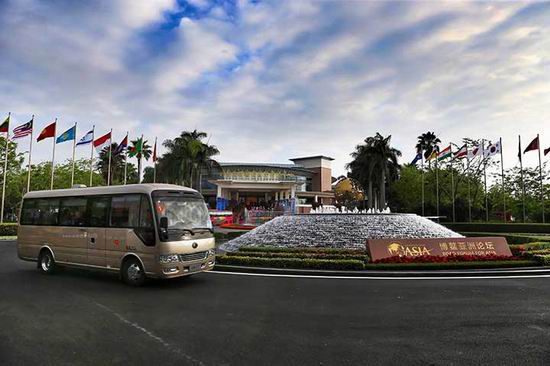 During the forum, 16 units of high-end business purpose vehicles with Chinese brand, namely Yutong T7, were available, bearing the responsibility of providing transportation services for politicians from home and abroad, and showcasing the high level of Chinese manufacturing. This is also the third consecutive year that the Yutong T7 has been designated as the carrier for the Boao Forum for Asia.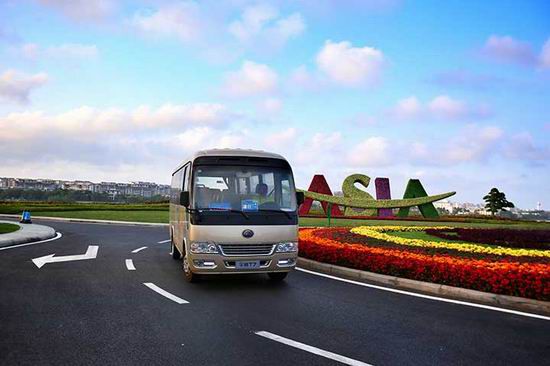 T7 is a classic model that has been meticulously developed over the past ten years. It has gone through the tough tests of bitter coldness, high temperature and high land, and passed the rollover test in accordance with national standards. Its presence completely broke the monopoly long held by joint venture brands in terms of the high-end business purpose vehicle market in China.
Since its launch in 2015, Yutong T7 already made its appearance at a number of big events, including China's V-day parade, Prime Ministers' Meeting of SCO Member States, China's annual Two Sessions, Boao Forum for Asia, G20 Hangzhou Summit, Belt & Road Forum and Summer Davos 2017 and so on, becoming an indispensable transportation tool of the major domestic and international conferences and events.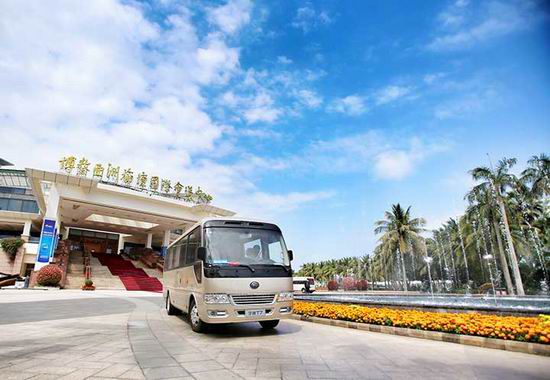 The emergence of high-end products with proprietary brands like Yutong T7 epitomizes China's increasingly rising manufacturing industry, and is also an inevitable phenomenon brought about by the rapid development of the country's 40 years of reform and opening up. Chinese companies, including Yutong, are speeding up their efforts to inject positive energy into the country's development.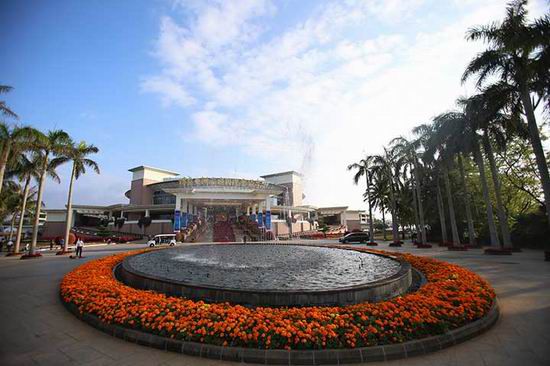 The speed and convenience of transportation are improving people's lives beyond their expectations. The bus products will gradually shift from "sole transport tool" to "comfortable and intelligent carrier". However, this process requires the power of role model and pulling force. Carrying the mission of leading China's bus industry to realize the dream of building a strong country, Yutong continuously uses the internal and external strengths to enhance the Chinese manufacturing. It has not only improved the market position of China's high-end business vehicles with proprietary brands, but also obtained praises again and again for "Made in China" with excellent performance.