ZK6122HE9
Coaches
11600*2500*3600

Dimension(mm)

17750

G.V.W.(kg)

49+1+1

Seats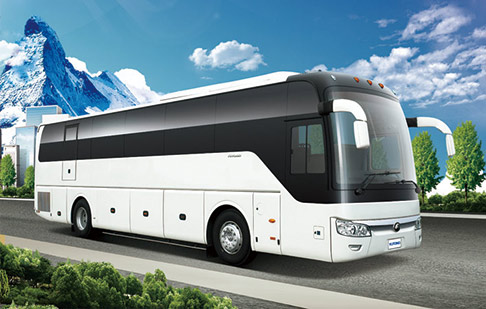 Striking appearance
Eye-catching appearance with relaxing ergonomic seats and large windows enables you to fully enjoy the comfort and scenery along your journey.1.High-position brake lamps 2.Cleverly hidden side window pillars harmoniously complement the Z-form exterior lines 3.Metal textured Yutong logo is a sign of quality 4.Innovative and appealing headlight design.
Luggage compartment
The newly upgraded luggage compartment now has a volume of up to 12.5 cubic meters without increasing the dimensions of the whole vehicle and interior space has been optimized allowing for the maximum amount of space due to the layout of seats, luggage rack and so on, ensuring your comfort and convenience.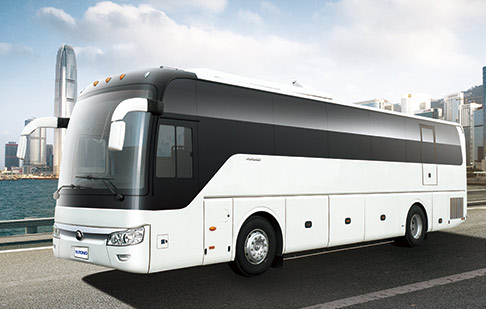 Upgraded space, superior comfort
Driver seat: Six-direction adjustable seat with high level of comfort alleviates the driver's fatigue, thus ensuring a safer drive. 2. Passenger seat: The gap between seats is not less than 300mm, thus ensuring a comfortable ride for your passengers. 3.With a powerful air conditioner, the interior temperature of the vehicle can be reduced to 20 centigrade degree within a shot time, enabling you to enjoy a cool and comfortable trip.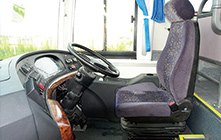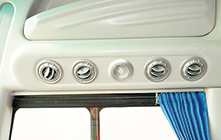 Specification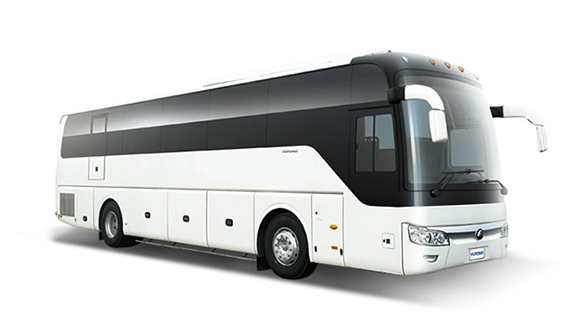 Basic parameters
Engine model

ISL8.9E5 320/ISL8.9E5 36

Dimension(mm)

11600*2500*3600

G.V.W.(kg)

17750

Luggage compartment(M3)

8.5~9.5

Max. speed(km/h)

120
Chassis manufacturer

Zhengzhou Yutong Bus Co., Ltd

Clutch

Outer diameter of friction lining 430, hydraulic remote control with air assistance

Gearbox

6-speed manual gearbox optional: AT

Brake system

Dual circuit pneumatic brake, energy storage spring parking brake, ABS, retarder

Suspension system

Air suspension, bi-directional telescopic shock absorber

Tire

295/80R22.5

Fuel tank (L)

410

LHD/RHD

LHD/RHD

Others

-
Seats

49+1+1

Interiors

Integral air duct, reading lamp, air outlet, curtain

Air conditioner (A/C)

Non-independent roof-mounted A/C (28000-32000kcal/h)

Heating system

None

Audio & video system

DVD player, 19" LCD monitor in the front

Service parts

Electronic clock, storage case, back guide monitor

Other facilities

Windshield wiper, remote control lock