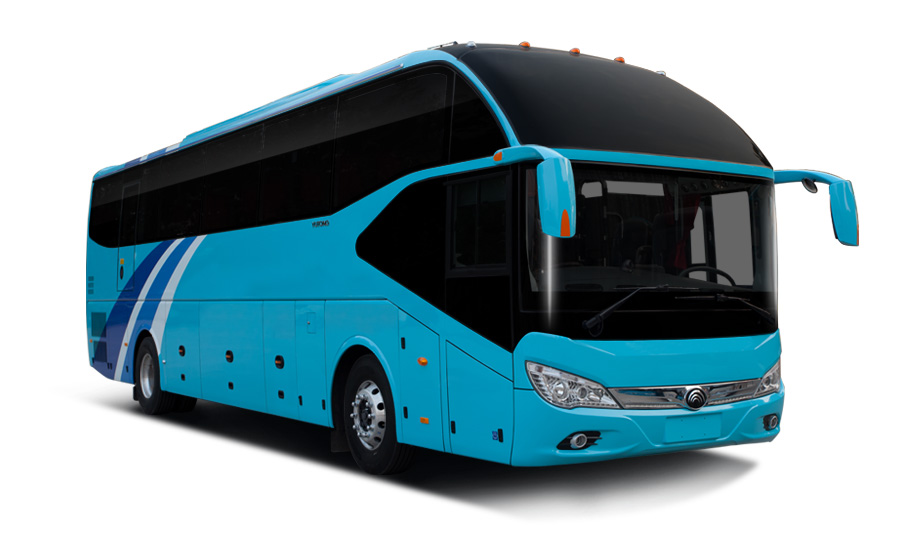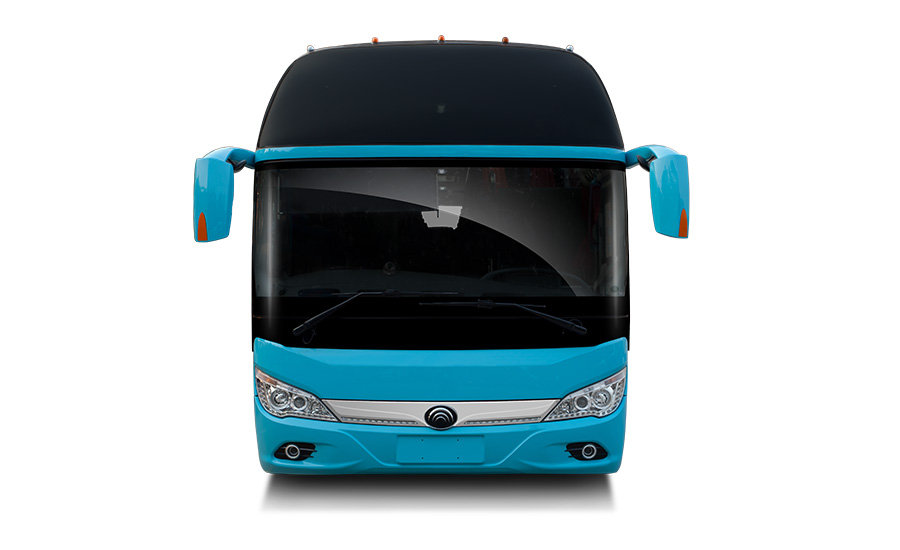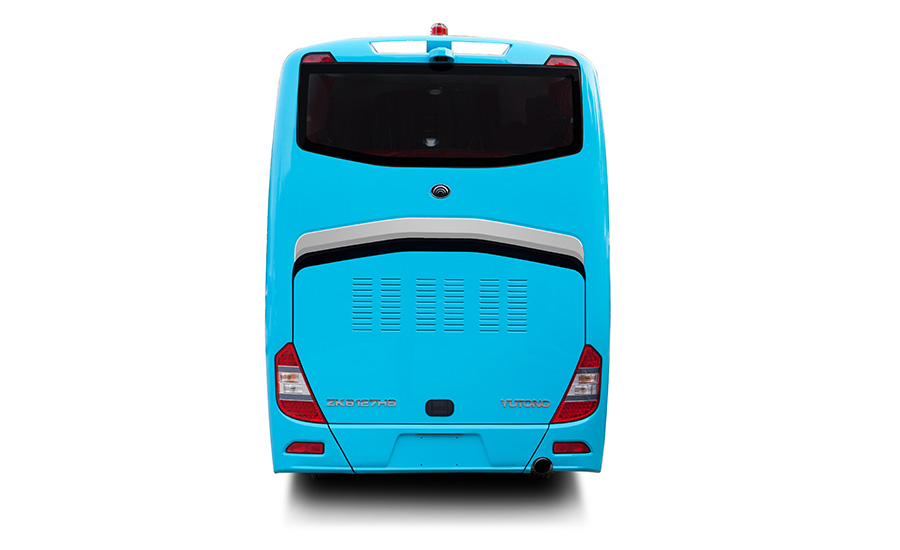 Striking Appearance
Adopting Yutong fluid mechanics design, the appearance features streamlined styling and lower aerodynamic drag.
Upgraded Space, Superior Comfort
2+2 business seats, USB, small LCD TV, warm color reading lights and other configurations can provide passengers with a more comfortable ride experience. (Optional: 2+1 large business seats, coffee machine, etc.)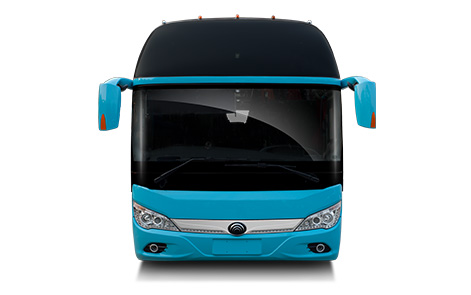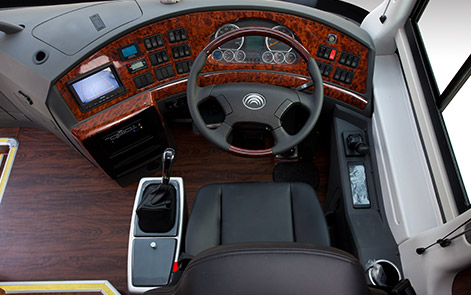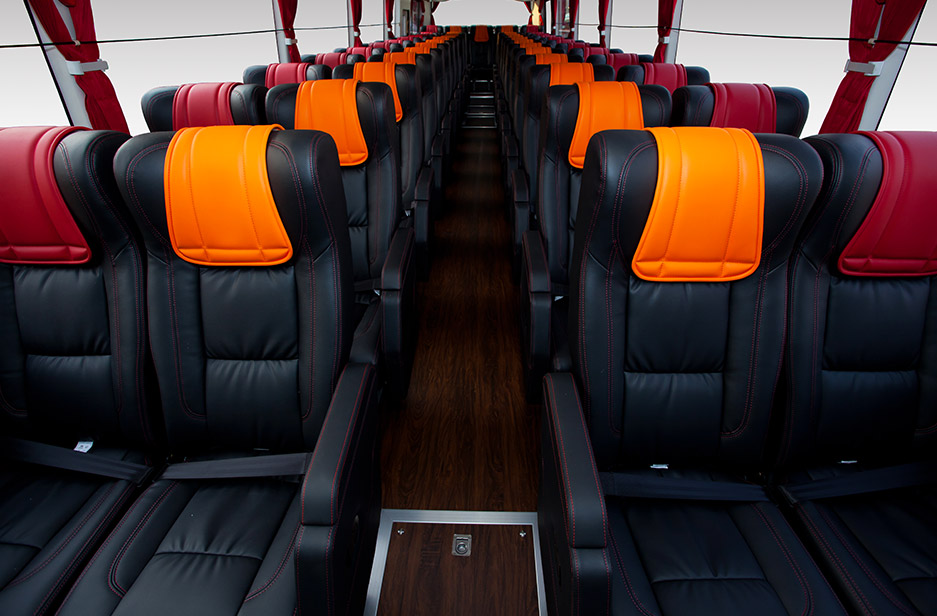 Advanced structure ensures the quality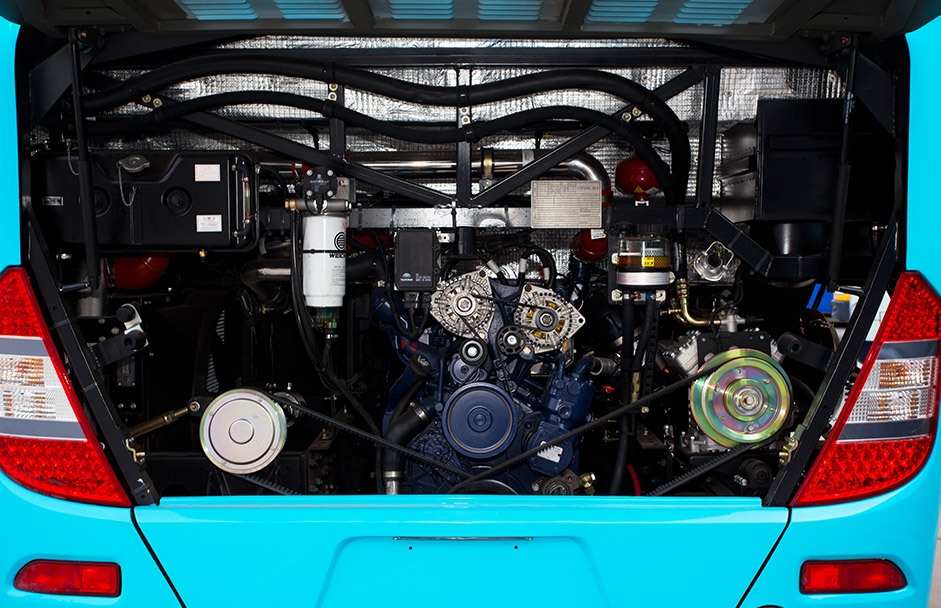 375-horsepower WEICHAI engine, imported ZF gearbox and MERITOR 13T rear axle bring the robust power performance.
With thermal management system of engines, it can save 1-2L fuel per 100km and the driving range is above 1,900km.
Specification
Basic parameters
Engine model

WP10.375

Dimension(mm)

12000*2550*3820
Clutch

SACHS MFZ430

Gearbox

German ZF6S1610BO

Brake system

Front & rear disc

Suspension system

F2R4, air suspension
Seats

33+1+1

Air conditioner (A/C)

Cling BFFD-06 A/C(cooling capacity 32000Kcal/h,BOCK compressor)
*Special statement:
Due to the conversion period between vehicle update and network display, the graphics and text parameters of the page may be different from the actual vehicle. The graphics and text content of the page are not used as the basis for actual vehicle booking. The actual vehicle configuration determined by the specific model and technical parameters shall prevail. Prospective buyers shall contact Yutong sales staff to confirm and Yutong reserves the right to change the picture parameters and the final interpretation.
Online Service
Inform the user that item with *is required