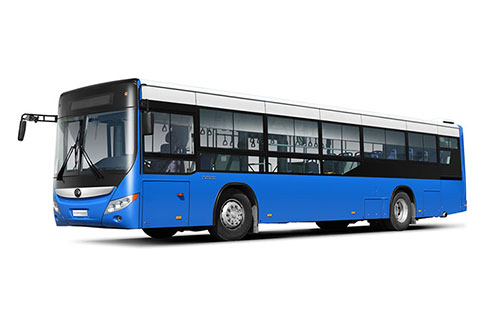 Engine, gearbox, steering gear with internationally renowned brands ensure the reliability of whole vehicles and improve the riding experience. F2R4 6-bellow suspension can reduce the toss caused by the road bumps.
The NVH technology effectively reduces the vibration and noise of vehicles.Through analyzing the loading status of whole vehicles and actual road conditions, the optimal speed ratio of power system is figured out, thus cutting the fuel consumption.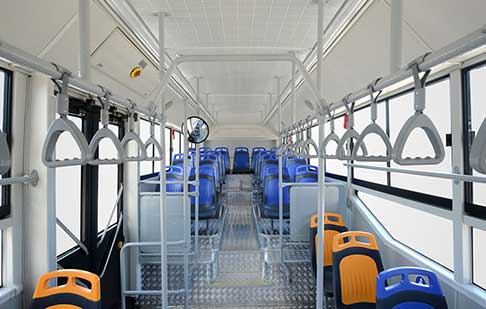 Stylish driver seat with shock airbag shock absorber effectively improves the ride comfort. A variety of fuel-cutting measures ensure the fuel economy, effectively reducing the operation costs.
Specification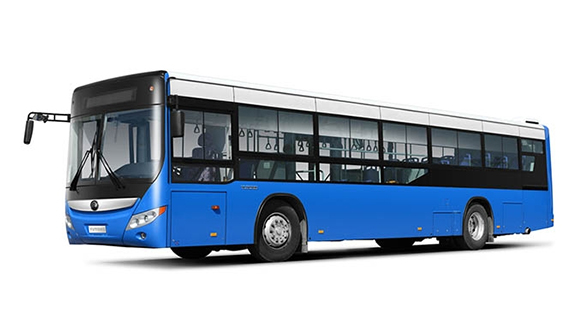 Basic parameters
Engine model

ISLE290 31/ISB6.7E5285B

Dimension(mm)

12000*2550*3070

G.V.W.(kg)

18000

Luggage compartment(M3)

/

Max. speed(km/h)

90/85
Chassis manufacturer

Yutong Bus Co., Ltd

Clutch

None

Gearbox

AT

Brake system

Dual circuit pneumatic service brake, energy storage spring parking brake

Suspension system

6-bellow air suspension, front & rear anti-roll bar

Tire

295/80R22.5(可选275/70R22.5)

Fuel tank (L)

230/250

LHD/RHD

LHD
Seats

34+1/36+1

Interiors

White interiors, air duct

Air conditioner (A/C)

None

Heating system

Natural air defrosting

Audio & video system

MP3 player, 8 loudspeakers / SD player

Service parts

Electronic clock

Other facilities

Wiper
*Special statement:
Due to the conversion period between vehicle update and network display, the graphics and text parameters of the page may be different from the actual vehicle. The graphics and text content of the page are not used as the basis for actual vehicle booking. The actual vehicle configuration determined by the specific model and technical parameters shall prevail. Prospective buyers shall contact Yutong sales staff to confirm and Yutong reserves the right to change the picture parameters and the final interpretation.
Online Service
Inform the user that item with *is required