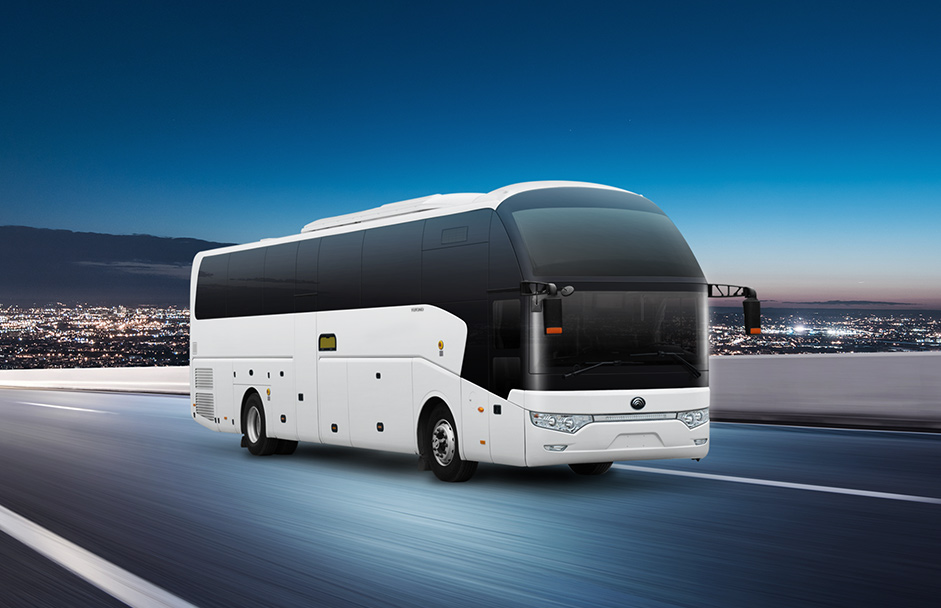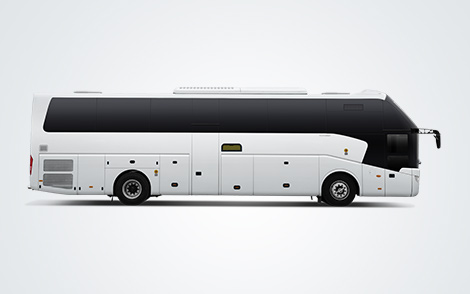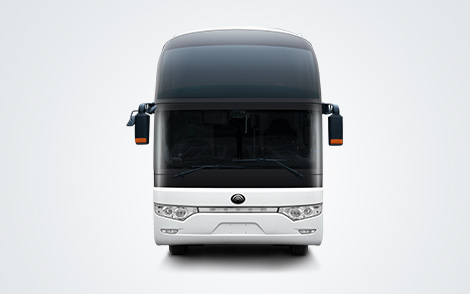 RISING STAR FOR BUS OPERATORS
ULTIMATE RIDE COMFORT
ZK6132H is powered by technology to cater to drivers and passengers throughout the trip for ultimate comfort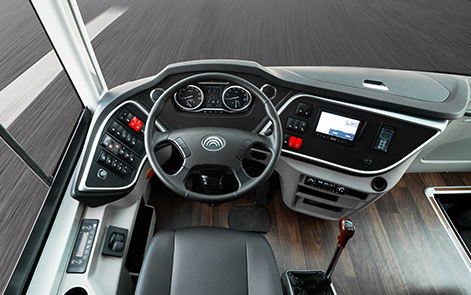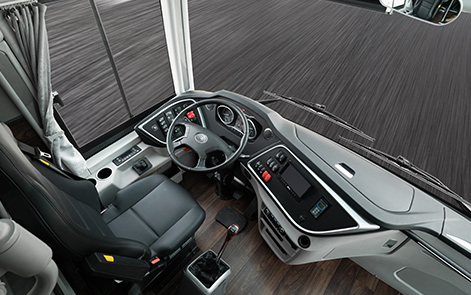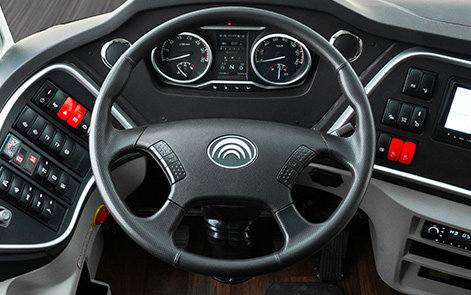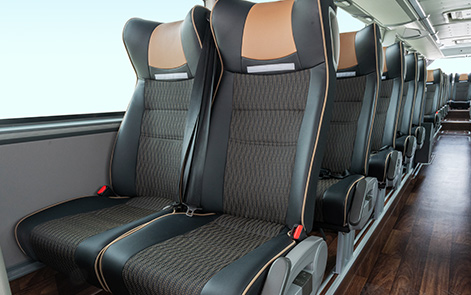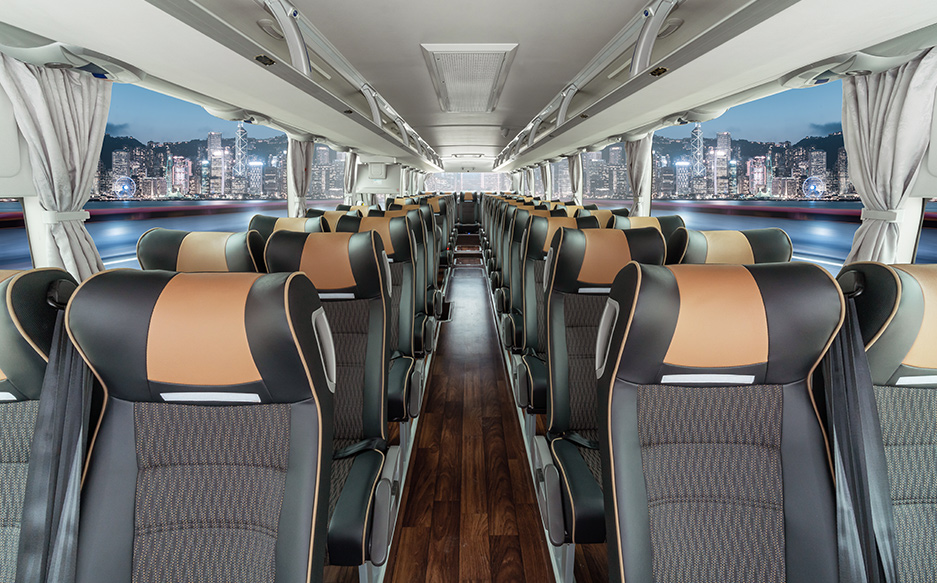 EASE OF OPERATION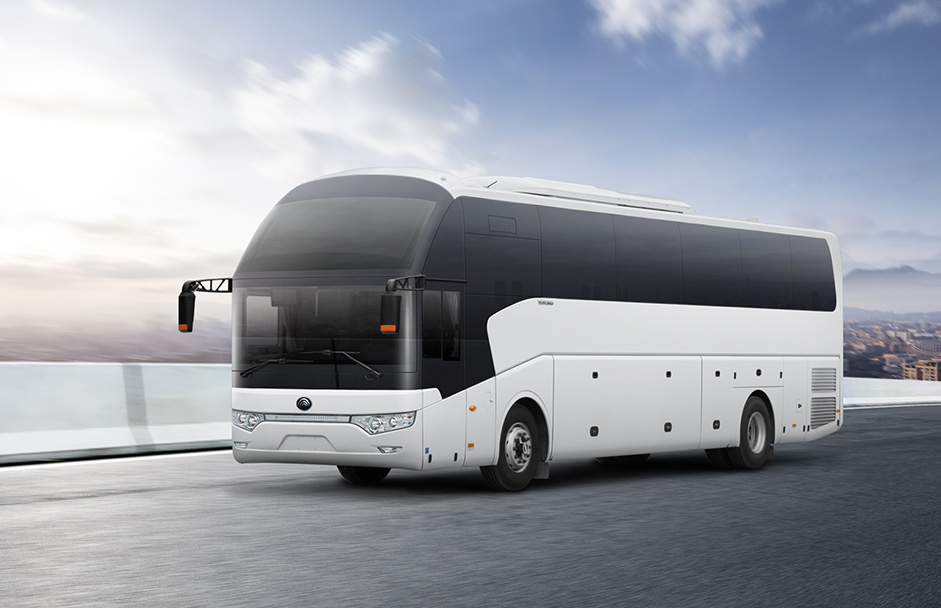 Based on the actual needs of bus operators, ZK6132H is optimized for ease of operation to create more value for customers.
·Ingenious design:Well-designed maintenance.
·Super spacious:Spacious 11m³luggage compartment.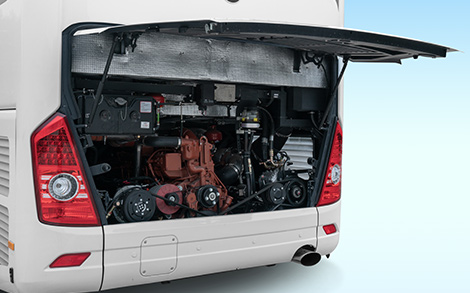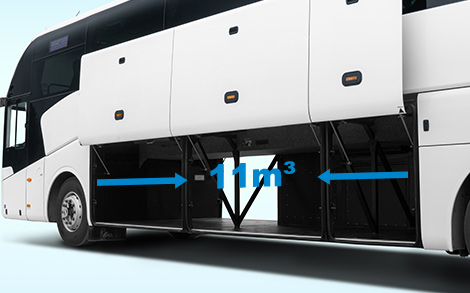 RELIABILITY AND DURABILITY

ZK6132H is a world-class quality model with its safety and reliability sustained throughout its life cycle to provide high reliability and durability.
AC system specially designed for the Middle East
Fire safety
Unique Process
Specification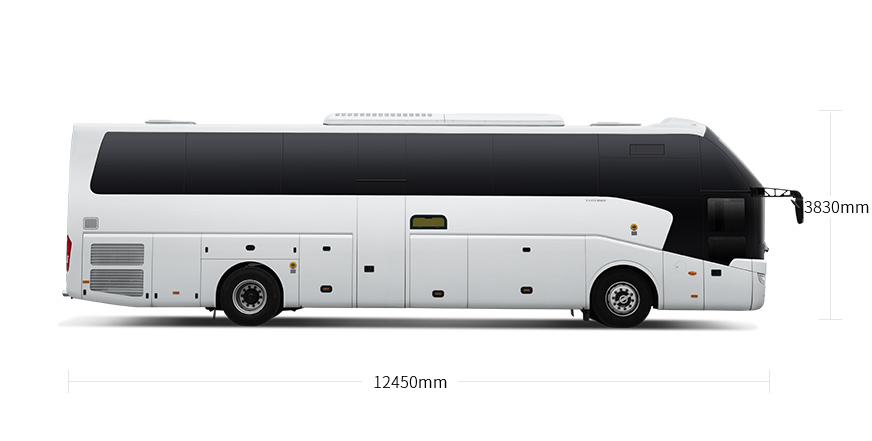 Basic parameters
Engine model

YC6MK380-30

Dimension(mm)

12450*2550*3830
Chassis manufacturer

Yutong Bus Co., Ltd

Brake system

KNORR EBS, Voith hydraulic retarder

Suspension system

Air suspension

Tire

Goodyear: 295/80R22.5
Seats

49+1+1

Air conditioner (A/C)

Special export Kelin A/C (cooling capacity 32000Kcal/h, BOCK compressor)

Min. turning diameter(m)

≤22
*Special statement:
Due to the conversion period between vehicle update and network display, the graphics and text parameters of the page may be different from the actual vehicle. The graphics and text content of the page are not used as the basis for actual vehicle booking. The actual vehicle configuration determined by the specific model and technical parameters shall prevail. Prospective buyers shall contact Yutong sales staff to confirm and Yutong reserves the right to change the picture parameters and the final interpretation.
Online Service
Inform the user that item with *is required