Vaccine Refrigerated Vehicle-ZK5031XLC6
Medical Vehicle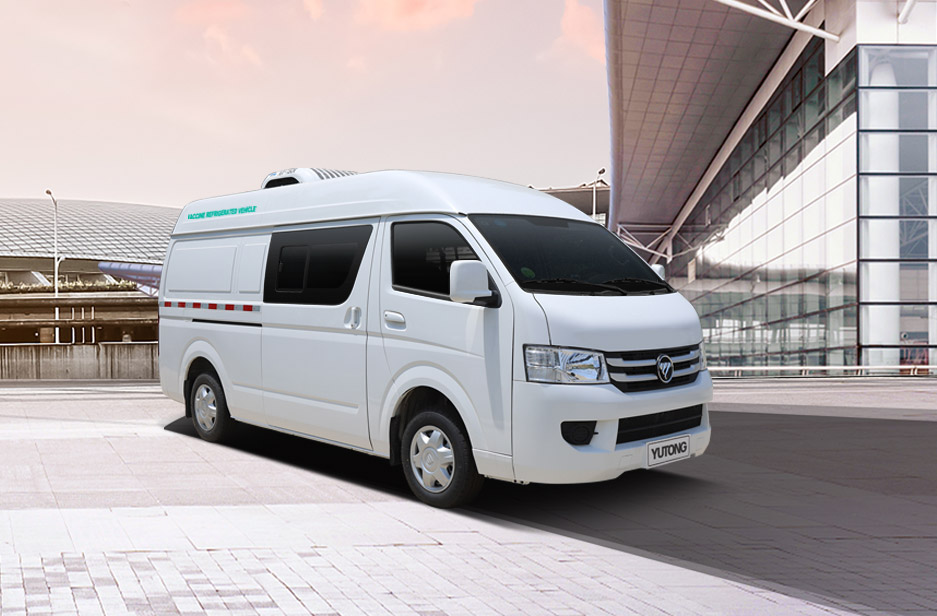 ZK5031XLC6
This model is specially developed for "vaccination" stage to ensure cold-chain transportation of vaccines throughout, guaranteeing activity and effect of the vaccine.
Heat insulation performance is good:Adopt high quality polyurethane insulation material Door frame adopts broken cold-bridge structure.
Reliability is high:Adopt full-closed PU plate bonding structure with high strength and non-defrmation; Adopt tinning wire harness whose service life is extended by over 2-3 times than ordinary copper wire.
Intelligence level is high:Temperature and humidity monitoring system is installed in cargo compartment, with over-temperature alarm and other functions; Cloud platform RMS realizes vehicle temperature & humidity data, travel track monitoring and query, etc.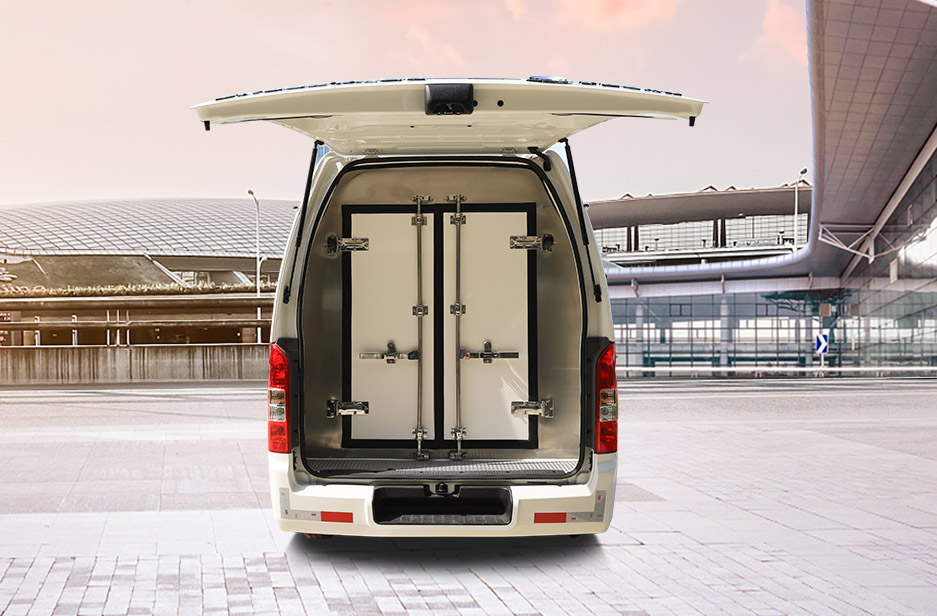 Specification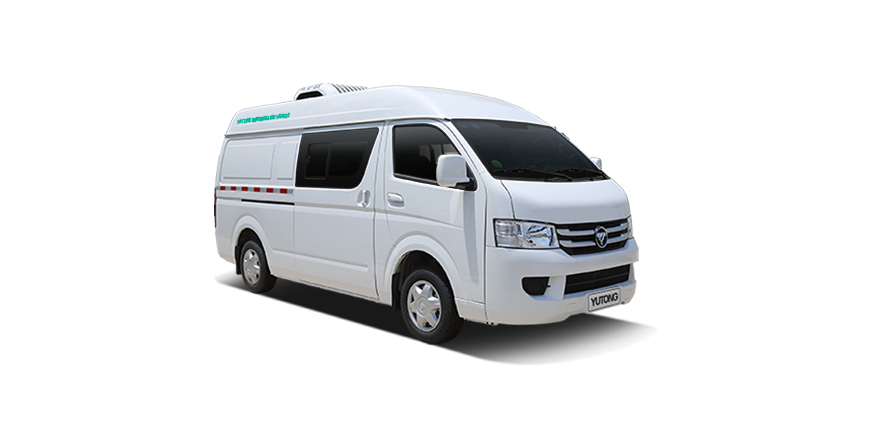 Basic parameters
Model

ZK5031XLC6

Chassis brand

FOTON G7

Engine

Power: 118kW; Gasoline, China VI

Overall size (L×W×H)

5320*1695*2380mm

Maximum speed

150km/h

Maximum gross weight

2860kg
Brake system

Front disc rear drum, ABS+EBD

Compartment volume

5/2.8m³

Compartment interior material

FRP skin

Ventilation slot

Floor and side wall ventilation slots

Refrigeration unit

Thermo King RV200 refrigerator with heating function: refrigerating capacity 2300W at 0℃/30℃, refrigerating capacity 1200W at -20℃/30℃

Temperature and humidity monitoring system

Data printing, remote monitoring, GPS positioning, alarm etc. realized

Options

Reversing camera, central lock, curtain and stainless steel plate interior skin are optional
*Special statement:
Due to the conversion period between vehicle update and network display, the graphics and text parameters of the page may be different from the actual vehicle. The graphics and text content of the page are not used as the basis for actual vehicle booking. The actual vehicle configuration determined by the specific model and technical parameters shall prevail. Prospective buyers shall contact Yutong sales staff to confirm and Yutong reserves the right to change the picture parameters and the final interpretation.
Online Service
Inform the user that item with *is required