Nucleic Acid Testing Vehicle
Medical Vehicle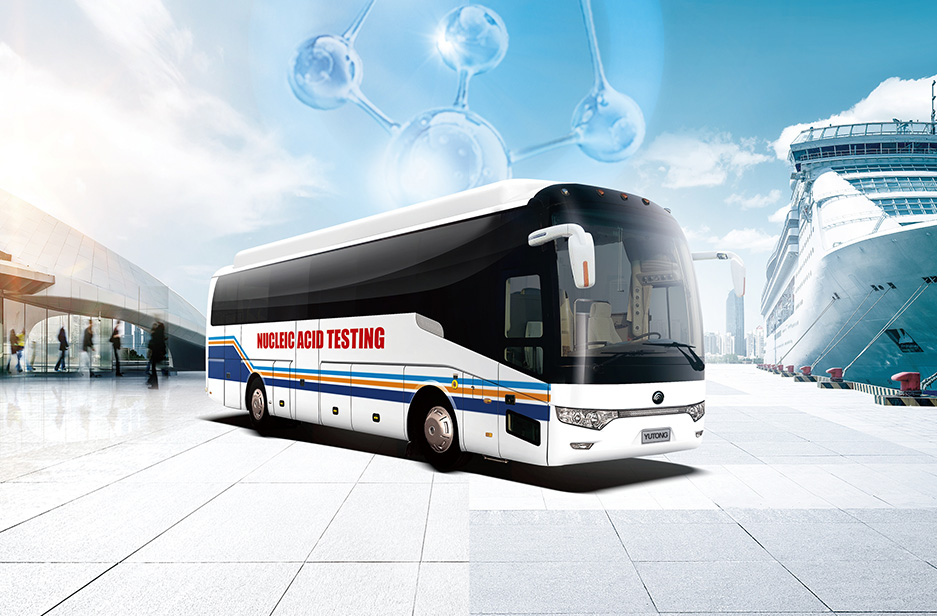 NUCLEIC ACID TESTING VEHICLE
This well-equipped model is a mobile nucleic acid testing laboratory specially developed for the "detection and diagnosis" stage.
Strong ability of nucleic acid specimen testing:Specimen mixed testing 1,000 specimens within 8 hours (five specimens tested together);Tradition arrangement 200 specimens within 8 hours.
Strong safety performance:Up to level P2 biosafety laboratory standards. Standard PCR partition design.
Visual smart control system:Real-time monitoring of dynamic pressure difference. Monitoring and control of temperature and humidity. Fault alam.
Air conditioning and purifying system:Level 7 purification standard. Directional aimlow.
Anti-leakage:Highly integrated facilities for water, electricity, air supply and exhaust, waste water treatment and medical disinfection.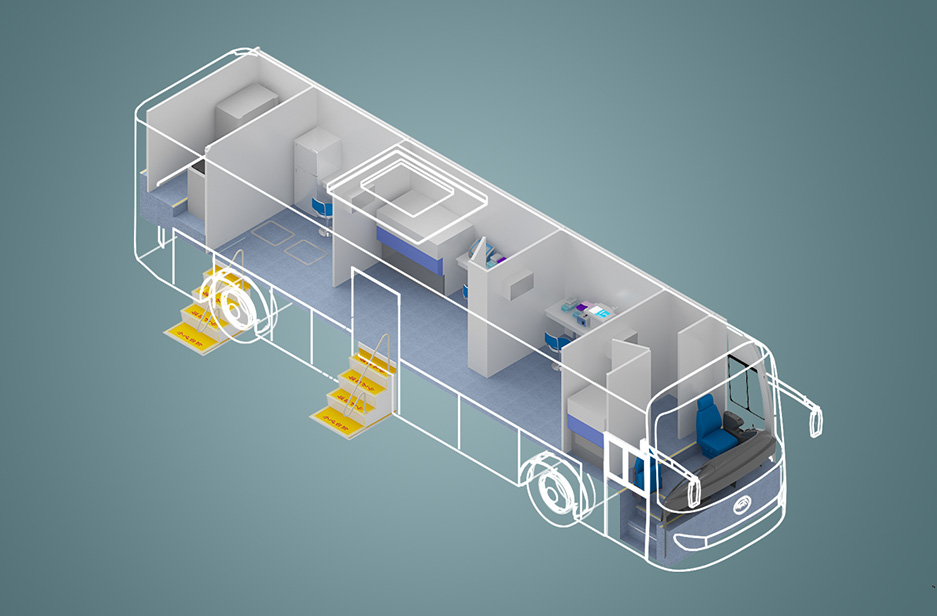 Specification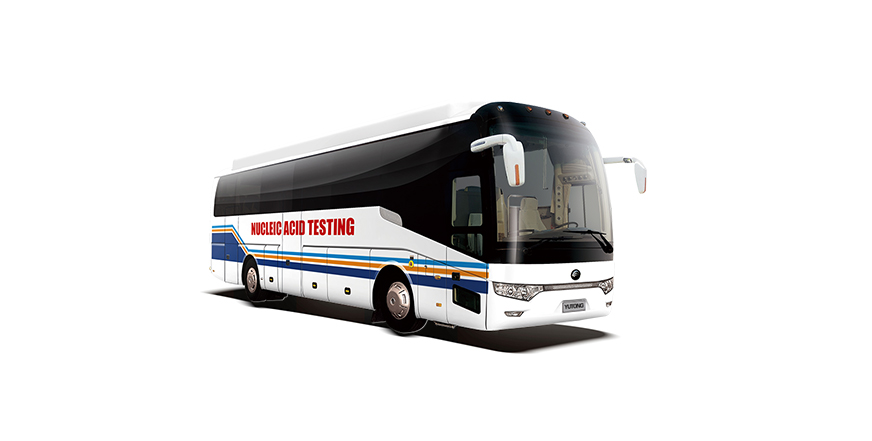 Basic parameters
Refrigerator forreagent storage

Storage of lab reagents: refrigeration temperature: 2-8℃ Freezing temperature: -20℃; available capacity: 210L

Mini centrifuge

Reagent centrifugation: 32-channel, instant centrifugation

Vortex mixer

Reagent mixing: Maximum load (with clamp) 3kg, continuous operation/inching

Pipette

Liquid transfer: 0.1-2.5ul, 0.5-10ul, 10-100ul, 20-200ul, 100-1000ul
Disinfection configuration
Modular air conditioning and purifying units

Gradient pressure: ensure the negative gradient pressure of three areas of reagent preparation area (+10pa) → sample preparation area (-10pa) → nucleic acid amplification area (-20pa)
Automatic nucleic acid extractor

Nucleic acid extraction: Automatic separation and purification of high purity nucleic acids from various sample materials

Biosafety cabinet

Sample isolation protection: high efficiency intake/exhaust HEPA filter to protect staff safety, avoid contamination of handling samples and protect the environment

Pipette

Liquid transfer: 0.1-2.5ul, 0.5-10ul, 10-100ul, 20-200ul, 100-1000ul

Mini centrifuge

Reagent centrifugation: 32-channel, instant centrifugation

Autoclave

Removal of viruses: Capacity is 80L

High-speed refrigerated centrifuge

Centrifuge to prepare samples: 21100xg centrifugal force, 14800rpm rotational speed, equipped with certified anti-biological contamination angle rotor (24x1.5/2ml)

Vortex mixer

Reagent mixing: Maximum load (with clamp) 3kg, continuous operation/inching
QF-PCR instrument

Quantitative analysis of specific DNA sequences in the sample to be tested;Response running time: <30 minutes

Mini centrifuge

Reagent centrifugation: 32-channel, instant centrifugation

Pipette

Liquid transfer: 0.1-2.5ul, 0.5-10ul, 10-100ul, 20-200ul, 100-1000ul