Yutong Serves the second Pan-African Cultural Festival
2009-08-26
Recently, 300 Yutong buses were organized to serve the second Pan-African Cultural Festival held in Algiers, the cultural capital of Africa.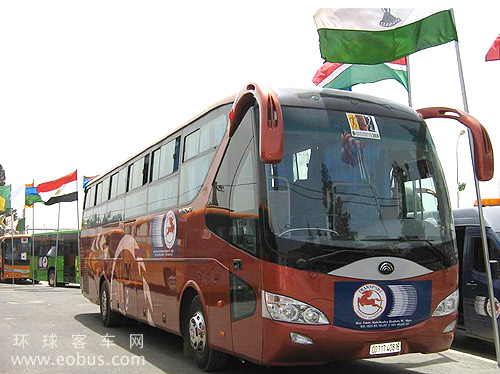 African renaissance as the theme, a comprehensive picture of African cultural and artistic achievements was showed in various categories. The show attracted a total of 51 members of the African Union and the United States, Brazil's literary and arts organizations and experts, with about 3 million people joining in. Over 250 reporters from African television, newspaper and Internet media covered this festival.
With its beautiful shape, good performance, special design and the comfort driving, Yutong Bus won the hearts of the African artists and participants. To guarantee the normal operation of the reception vehicles, Yutong specially set up the after-sales service team to provide timely service in helping the vehicle operator to track the whole operation.
Through the event, Yutong raises its brand reputation with its high-quality products and service, which helps enhance the recognition of Yutong bus in African market.