Service classroom in Costa Rica
2012-08-15
Located in Central America, Costa Rica is a small country with a population of 4 million. Its environment is beautiful and the people there are very friendly. Li Huan, one of Yutong service staff, came to the country to conduct on-site training for the employees of the local dealer.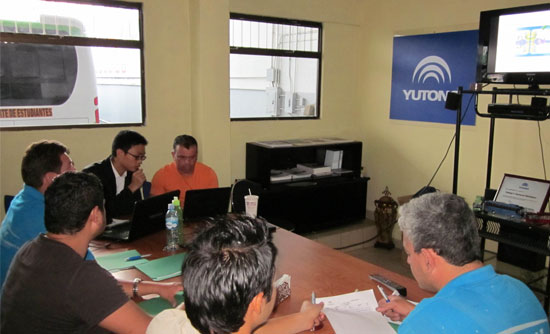 During the trainng, Li explained in detail the operational method of Yutong OSN system, warranty policy, vehicle maintenance knowledge, trouble-shooting and so on, the whole course lasted about ten days. The local staff showed great interest and enthusiasm to the course, and received the training after work for more than two hours everyday. Li not only illustrated the coure via ppt, but also applied flexible teaching methods, like playing videos or using material objects, in order to improve the training effect.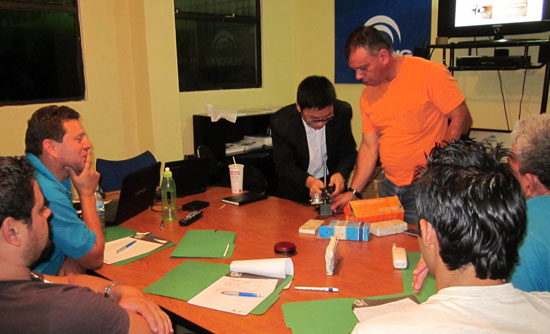 Although Li acted as a trainer this time, but some of the local staff are also professional in technical area, and half of them have over 20 years of working experience. So during the class their relationship was techer-student and after the class they were good friends. Li often exchange working experience with them and learned from each other. At this moment, the happy laughters could always be heard.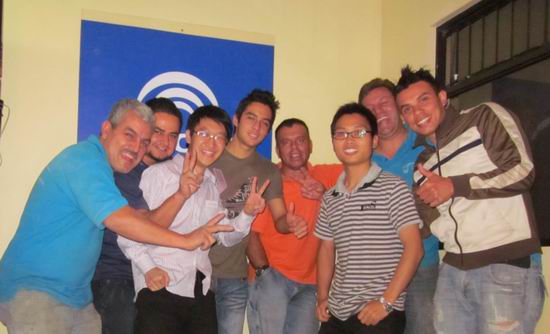 After the hard study of over ten days, all the local staff passed the final examination smoothly and knew more about the warranty policy and related knowledge of vehicle repair and maintenance. We believe that they will be able to provide quality after-sales service for Yutong's customers and build a good fame for the brand.