Service Activity 2013 for Pilgrimage in Saudi Arabia
2014-10-22
Based on "customer-oriented" principle and by providing trusted service, during the pilgrimage, Yutong assisted the service supplier to identify potential problems of buses and timely solve the emergency problems of the vehicles, thus ensuring the smooth operation of buses, improving the clients' satisfaction, building good image of Yutong's service and enhancing the fame of Yutong.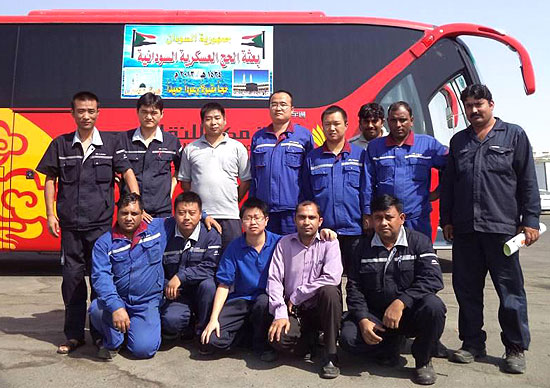 Group photo of service team
This year, totally 717 Yutong buses (including 246 new buses) were involved. There are many slopes in Mekka, and many drivers are green hands who used to drive cars.
Before peak season of pilgrimage: Yutong set up three teams at three major clients respectively. They were responsible for the all-round inspection of buses together with the dealers' personnel, especially the air conditioning system and the corresponding engine parts.
During peak season of pilgrimage: as most of dealers' personnel were distributed in Mekka to solve emergency bus problems, Yutong's personnel were divided into four teams: three stayed with clients to deal with those returned buses, and the another provided mobile support and allocated spare parts. In addition, Liu Huizhong, the engineer, followed the dealer to provide service support inside the city of Mekka.
The major activity consisted of two parts: one part was to provide training on the bus driving for new drivers, familiarizing them with the bus basic information, especially the use of retarder; and the other was to provide all-round inspection for the clients' buses to ensure their normal operation during pilgrimage, thus further improving the clients' awareness of maintenance and reducing the failure rate and downtime of buses.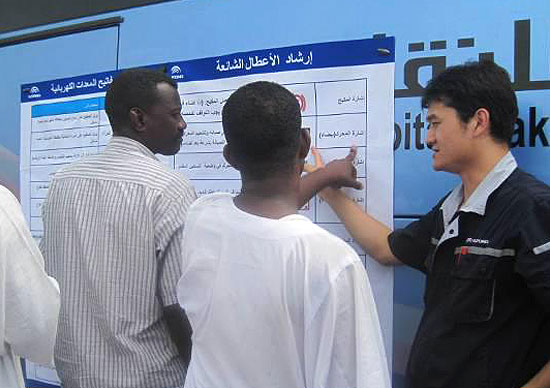 Make urgent repair at midnight
Training drivers for pilgrimage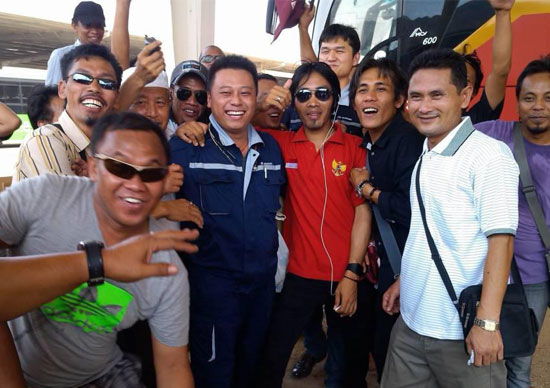 Drivers return after the peak season of pilgrimage ends
The pilgrimage is a grand festival for all Muslims around the world. As a service team who was honored to have the opportunity to serve this festival, we will continue to improve and upgrade our service activity and try our best to guarantee the smooth operation of pilgrimage buses, thus improving the clients' satisfaction and implementing our trusted service.