Yutong's new product for Africa - ZK6120D1
2014-10-20
ZK6120D1 is a brand new product developed by Yutong according to the relevant African laws and regulations, road conditions as well as driving habits of African customers, and it is also an upgraded product of ZK6116D which has been sold in Africa for years.
This bus model to be launched targets the high-end passenger transportation market and commuter market in Africa, which follows Yutong's consistent design appeal to give passengers a safe and comfortable riding environment. Meanwhile, Yutong also integrates the riding experience of passengers into the product value of ZK6120D1 so as to fit customers' demand on the functionality and safety of Yutong products.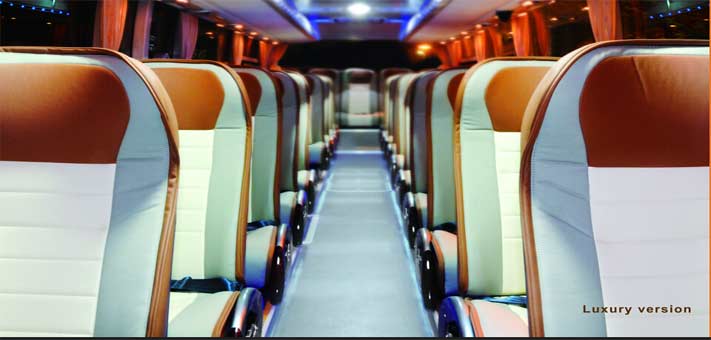 In order to ensure that ZK6120D1 conforms to the characteristics of the African market, Yutong strictly controlled the new product development process.
Early at the beginning of the development and design of the bus model ZK6120D1, the project team had visited and investigated customers in Tanzania, Zimbabwe, South Africa and so on many times. Combining the preferences of African customers, Yutong determined the mighty appearance of the vehicle with upgraded interiors and environmentally friendly materials. To ensure the reliability of the vehicle, the brand new ZK6120D1 has undergone 18,000km comprehensive road test. The engineering development and quality assessment covered the whole vehicle tests like whole vehicle strength, noise, cooling, power performance, fuel economy and so on, as well as reinforced parts and components tests under various conditions.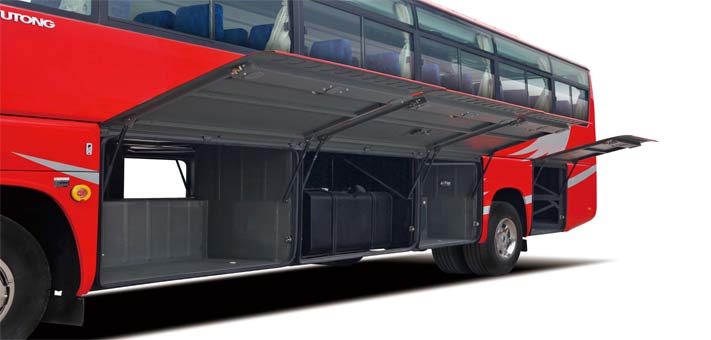 The lowered engine technology creates a full flat floor inside the vehicle without steps, providing an easy access for the boarding and alighting of passengers. The adjusted approach and departure angles and 430 mm ground clearance of side wall edge improve the trafficability of the vehicle. The additional front bumper and raised lower edge of the front windshield further fit the road conditions of Africa and enhance the safety guarantee. The split front windshield and separated rear lamps facilitate the replacement and reduce the maintenance costs. The out-swing electrical box is convenient for customers to conduct repair and maintenance. The swing-up front wall cover provides an easy access for repair and maintenance. The additional tool cabinet provides a place for tools storage. In order to improve the ride and driving experience of customers, the luxury and economical versions of F12 can cover various usages. The seats layouts of 56+1 and 66+1 offer differentiated options for customers, which ensure both the ride comfort and the profitability of customers.