In the future, we will do better —— Interview with Jaime Pineda
2014-10-20
☺Comparing with other bus brands entering the Colombian market, why did you choose to cooperate with Yutong? Could you talk about the process how you chose Yutong at the beginning in the Republic of Colombia?
Six years ago, I saw Yutong buses in Peru. Through the introduction of the local dealer, I knew about Yutong buses and found them very good. Therefore, I visited Yutong Company personally, felt its strength and influence and decided to be the dealer of Yutong buses in Colombia. Up to now, I have being cooperating with Yutong for six years.
☺From the perspective of a customer, how do you think the bus builders can better know and understand the customers so as to make their products and services fully meet the demands of customers in the Republic of Colombia?
The professional engineers must be available to jointly concern and develop the potential customers with dealers and make the potential customers have a deep understanding of Yutong products, so that the customers can clearly know the technical advantages of Yutong products. Meanwhile, professional communications can make customers have a deep understanding of Yutong's leading characteristics in terms of technical areas and help them choose suitable products to meet their needs in the local area. In addition, when the professional engineers are available, they can help the customers to make procurement decision, provide professional ideas to guide their operation and solve after-sales service problems so as to keep the vehicles in good shape, reduce the maintenance costs, bring greater benefits for customers and meet their needs purposefully.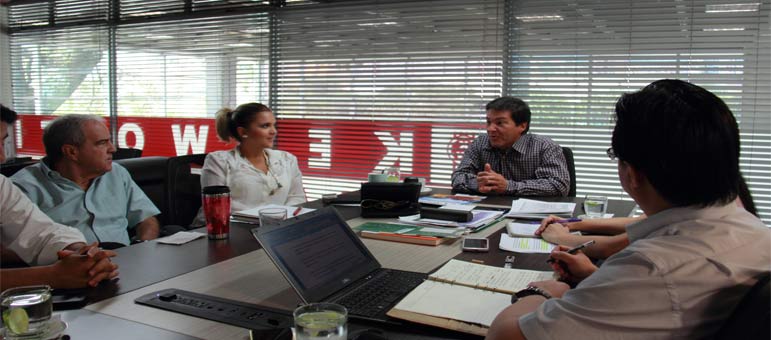 ☺As far as the bus industry is concerned, products need brands and services also need brands. How do you evaluate Yutong's products and after-sales service in The Republic of Colombia?
From 2009 to now, Yutong always has service people settled in Colombia to assist the after-sales service of Kenworth, which is very important for the reputation of Yutong brand in the local area. The after-sales service plays a boosting role for the brand reputation. In addition, spare parts centers need to be widely set up in the local area to ensure the timeliness of the after-sales service and help enhance the brand building. Colombia has good conditions to set up spare parts centers. If Yutong sets up the spare parts centers in the local area, they will play a positive role in constructing the Yutong brand and improving the customers' satisfaction.
There is a large demand on 7m and 8m buses in the local area, 12m buses are also needed here, and 18m articulated buses are also popular, which are the BRT solution for the local government. Hybrid city buses will be another new highlight in the future. The public transportation in Colombia has a very large potential demand, Yutong can have a try in this market segment. This is also a market segment the customers particularly like to operate. If Yutong brings suitable products to this market, they will help boost the Yutong brand.
☺How do you think of the development of the Colombian bus market in the future? And do you have any particular expectations to Yutong's development in the market in the future?
In Colombia, the bus market is always growing, and the Colombian bus market will become the world's leading market in 20 years. Due to the nature, geography and economic environment of Colombia, more and more people will come to Colombia. Meanwhile, Yutong's brand and products are getting better and better in Colombia right now, although Kenworth encountered some difficulties in the early dealership time like its truck business. But we believe Yutong will become a famous brand in South America like Kenworth trucks. All brands will have recognition and trust problems during their growing process. Nowadays, Chinese brands have trust problems in Colombia and even in the whole South American market. If Yutong can give Kenworth a better brand agency status, we will be confident and also capable to make Yutong a well-known bus brand in the local area.
☺Finally, could you talk about your feeling about what impressed you most during your business contact with Yutong? And what kind of partnership would you like to develop with Yutong in the future?
I felt Yutong was a very large and powerful company when I visited Yutong. Actually I was shocked and have never had such kind of feeling before. Yutong is really a world-class enterprise. After visiting Yutong and being the dealer of Yutong products, Kenworth even attempted to invest USD10~15 million to manufacture one Yutong product in the local area, since Yutong's strength and product lineup convinced Kenworth to conduct an in-depth cooperation. For the future cooperation, Kenworth may consider to invest USD40 million to conduct KD cooperation with Yutong and jointly develop the bus market of Colombia in the future. For Kenworth, there is no problem to have an all-round cooperation with Yutong, such as technology, after-sales service, products, production and investment. Kenworth is very optimistic about the future of Yutong and also sincerely hopes to conduct deeper and more cooperation with Yutong in the local area.