Handover ceremony of Yutong buses in Paraguay
2014-10-20
Yutong has conducted a series of positive and effective preparations to enter the bus market in Paraguay since its first prototype bus entering Asuncion, capital city of Paraguay. Meanwhile, it also has positive and far-reaching impact on the bus industry of Paraguay.
By the end of 2013, Yutong successfully completed its first order for the Paraguayan market. Through the cooperation with Yutong and six-month smooth operation of the vehicles, La Sanlorenzana Company–one of Yutong's customers in Paraguay, are very satisfied with the performance of Yutong's products and services. The good reputation showcased Yutong's strength in the local area quickly and widely and also gradually obtained more recognition and support of local customers.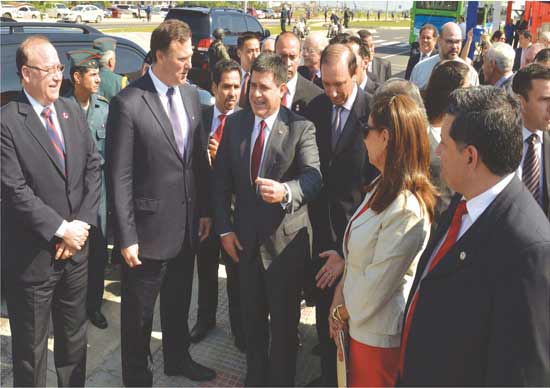 Together with other large public transport companies, Yutong and its dealer in Paraguay Gnsys S.A. grandly held a bus handover ceremony on Costanera Square of Asuncion on May 7, 2014.
The president of Paraguay, minister and vice minister of Public Works and Communications, as well as other high-ranking government officials were present on the ceremony. This event enabled the Paraguayan government departments and local customers to better understand Yutong's products and services. "The performance of Yutong buses in the Paraguayan market during the past year has made me and my peers realize that, besides Brazil, China can also provide cost-effective products meeting the public transport needs in Asuncion," a customer said to Yutong staff.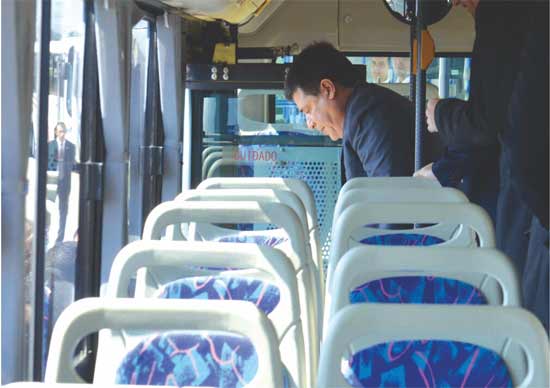 The event promoted the ZK6108HGD bus model for the Paraguayan market, established Yutong's brand image of superior quality and good service in the public transport industry of Asuncion, enhanced the interaction with the local government, customers and major media, laid a solid foundation for further strengthening Yutong's brand influence and also created good conditions for winning more orders in the future.