48 Yutong new energy buses serve in Dali city
2017.08.31
Dali, a scenic city in southwestern China, is famed for its charming scenery and attracts a lot of tourists to go there. "In recent years, the local government has taken a variety of environmental protection measures, and in terms of public transportation, new energy buses were introduced," said Li Guodong, board chairman of Dali Public Transport Company.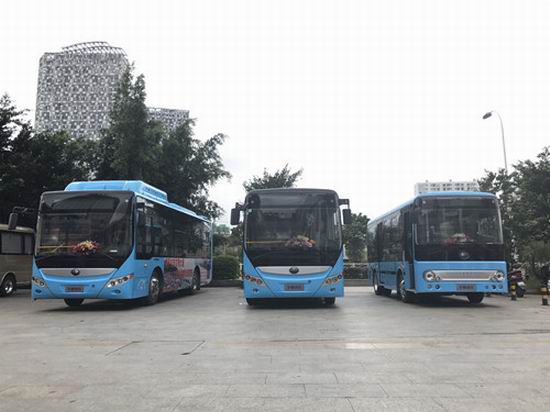 In October 2016, Dali Public Transport Company purchased 14 units of Yutong 8-meter full electric buses that were put on the route 13 in the city. In December the same year, additional 34 units of Yutong 8.5-meter plug-in hybrid city buses were delivered to the company and began to run on the routes 7, 17 and 22.
Just over six-month time, the 48 new energy buses have become "star public bus" in the local area and achieved the effect of energy conservation and emission reduction. The passengers, drivers, bus company, society and government are all satisfied with them.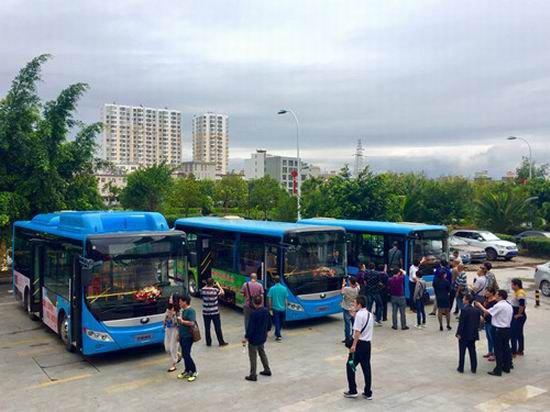 As the first batch of new energy buses in Dali city, Dali Public Transport Company conducted repeated comparison and analysis prior to the procurement, and invited experts to be involved in the bid evaluation. Finally, Yutong brand stood out among all counterparts.
According to Li, the reason why they chose Yutong is that Yutong is the leading new energy bus brand in China and has good reputation among customers. In addition, Yutong's products, technologies and services are mature.
Earlier this year, Yutong upgraded the batteries of ReCtrl technology, which not only increased the energy density, but also enhanced the adaptability on the plateau. This also provides technical guarantee for the service of Yutong new energy buses in the plateau area.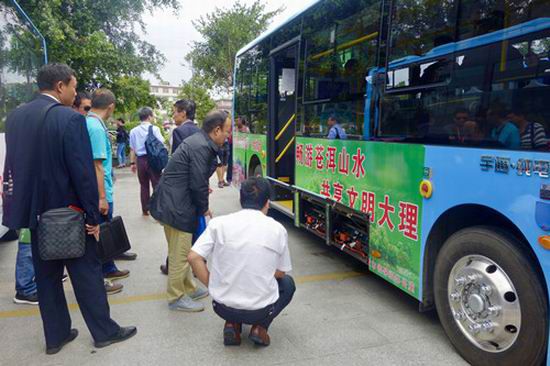 "Every day, I run nine round trips on this route and one round trip is about 20 kilometers. It needs only to recharge one time amid a day to meet the whole day operation and takes about 15 to 20 minutes. Yutong full electric buses are very robust with good maneuverability. Meanwhile, the vehicles also reduce the labor intensity so they are favored by drivers," said Mr. Zhao, a driver of the route 13.
Furthermore, Dali Public Transport Company is satisfied with the fuel economy of Yutong new energy buses. "In respect of fuel costs, 5,000 yuan is needed per month for conventional vehicles while only 1,000 yuan for full electric buses. Supposed a bus has a full life cycle of eight years, full electric city buses can save 30% costs than that of fuel peers," said Li.