China donates 98 Yutong buses to Cambodia
2017.07.19
The handover ceremony of 98 Yutong city buses donated to Cambodia by the Chinese government was held in Phnom Penh, capital of Cambodia, on July 13. Tan Qingsheng, Charge d'affaires of the Chinese Embassy in Cambodia, and Khuong Sreng, Governor of Phnom Penh, were present at the event. During the ceremony, the governor took the model key from Tan on behalf of the Cambodian government and expressed his gratitude.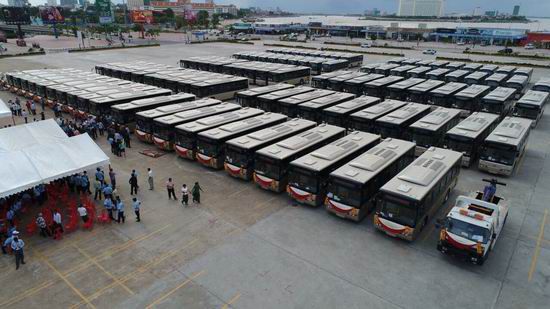 It is reported that these vehicles include 60 units of ZK6108HGC city buses and 38 units of ZK6852HG city buses. After a thorough market investigation, Yutong tailor-made this batch of buses based on the actual local conditions of Cambodia and equipped them with intelligent management system.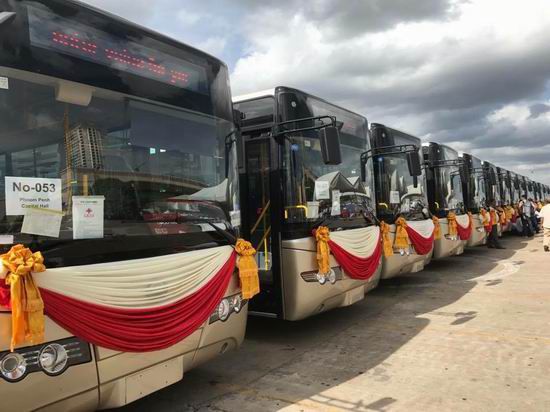 After the arrival of the vehicles, Yutong staff resided in Cambodia were fully involved in various work, such as checking the vehicles at the port, pre-delivery quality inspection, training local drivers and repair workers, helping the local government and the embassy with the handover ceremony and vehicle exhibition, etc. With the all-out efforts of Yutong staff, all these vehicles were delivered smoothly, and won the praise of the municipal government and the public of Phnom Penh.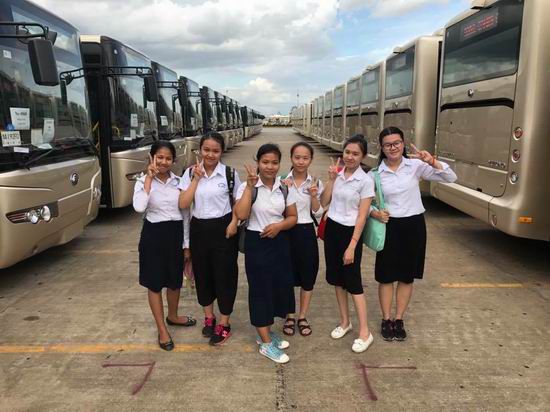 It is learned that these buses will be helpful for Phnom Penh to build a more complete public transport system, improve the traffic congestion situation and provide the public with more convenience and comfortable experience amid the bus travel.