Yutong shines at FIHAV 2017
2017.11.28
From Oct. 30 to Nov. 3, the 35th Havana International Fair (FIHAV 2017) was grandly held at the Cuban Convention and Exhibition Center, Havana. As a mainstream bus builder in the world and a leading bus brand in China, Yutong brought six vehicles to the fair including high-end business purpose bus, new energy city bus, tourism coach and so on, and was granted the Gold Award of Product Quality, Product Design Award and Booth Design Award.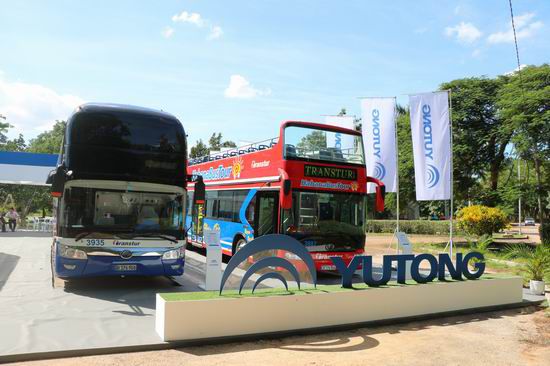 FIHAV has become one of the important fairs in the Latin America and the Caribbean area since its inception in 1983. This year, about 4,500 exhibitors from over 60 countries attended the event. The six Yutong vehicles, including one ZK6125CHEVG hybrid bus and one E12 full electric bus, fully meet the needs of the Cuban market, and meanwhile, the technical and ergonomic designs are also optimized. It is particularly worth mentioning that Yutong launched the T7 high-end business purpose bus and ZK6125CHEVG hybrid bus on the fair.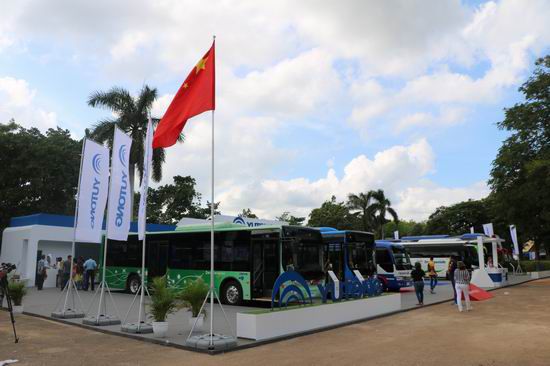 The appearance of T7 in Cuba showcases Yutong's strength in terms of high-end bus products, as well as its determination of providing travel modes with higher quality. After launching a full electric city bus in Cuba last year, Yutong brought ZK6125CHEVG fuel-electric hybrid city bus to this country this year. The launch of new energy vehicles in consecutive two years demonstrates Yutong's commitment in shouldering its social responsibility to provide people with green mobility, and helps Cuba build a resource-saving and environment-friendly society.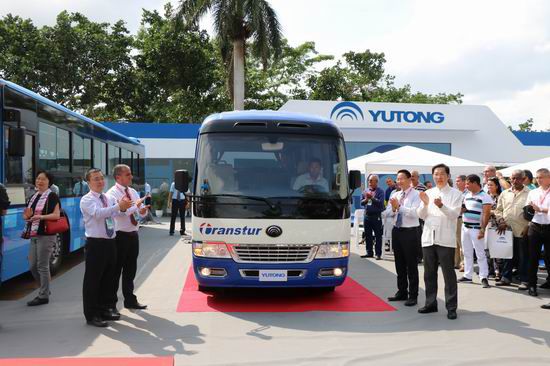 Chen Xi, Chinese Ambassador to Cuba, was present at the launch ceremony. Chen spoke highly of the company after boarding Yutong's T7 and the new energy bus. More than a dozen of media such as China's CCTV, Xinhua News Agency, Cuban state television station and Cuban state radio station conducted interviews and reports on the bus maker. During the exhibition, the Cuban Minister of Transport also visited the Yutong stand and talked with the leaders of the company.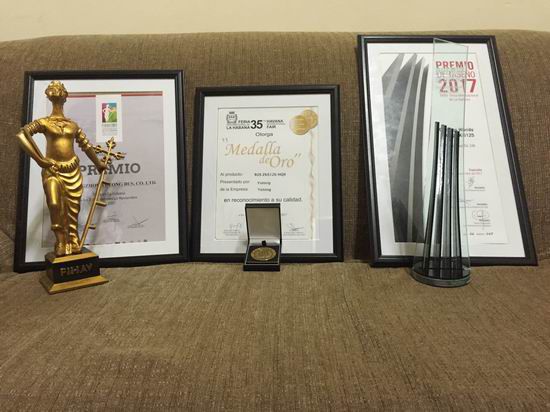 It is believed that these Yutong vehicles will bring a brand new experience to the Cuban people, and the Chinese bus brands represented by Yutong will also shine on the world stage.