Yutong electric buses boost the e-mobility in Shangqiu city
2017.10.08
As a leading brand in China's bus industry, Yutong has cemented its leading position in the industry through its flexible, automated and intelligent production and process systems in recent years. Nowadays, all people are concerning about the improvement of environmental pollution, and Yutong has also made great contribution to it, just taking Shangqiu city as an example.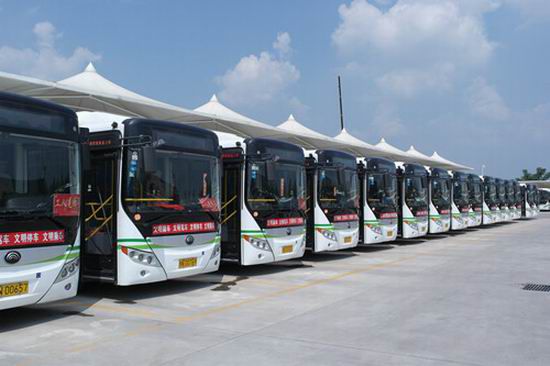 The central government has launched a series of preferential policies to promote the development of new energy vehicle since 2015. By means of this opportunity, Shangqiu Public Transport Company began to transform its conventional city buses into full electric buses.
In the two years from 2015 to 2016, totally 945 units of full electric city buses have been running in the Shangqiu city. As of the end of 2016, the Shangqiu Public Transport Company can averagely reduce diesel consumption by 600 tons, and cut carbon dioxide emissions and carbon emissions by 1,874 tons and 499 tons respectively per month. In just two years, Shangqiu has made a very significant achievement in improving the environment.
In 2016, Shangqiu obsoleted 393 units of heavy-polluting and run-down buses, and purchased 635 units of Yutong full electric city buses. Up to now, Shangqiu has had totally 945 full electric buses, and become the first city in Henan Province whose city buses are all electric powered. Nearly 1,000 full electric buses play an important role in promoting the environmental improvement of the city.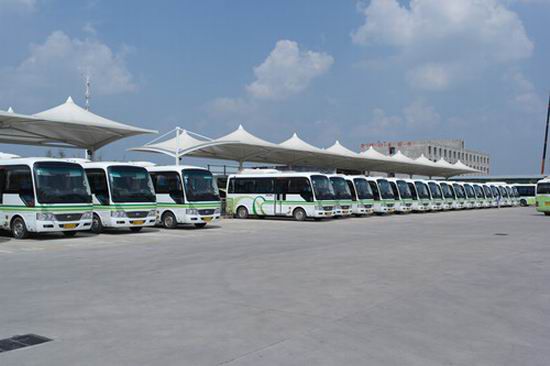 During the two-year operation of the full electric city buses, Shangqiu not only stands out in terms of the energy conservation and emission reduction, bus also greatly enhances the travel level of citizens through providing good ride comfort and driving experience. "The full electric buses are easy to control which reduce our labor intensity. In addition, the start-up and stop of vehicles are very smooth, and the noise is low. Passengers are very satisfied with them," said Mr. Zhao, a bus driver of Route 68. It is learned that additional 100 Yutong full electric city buses are expected to be purchased and used on newly added routes.
The deployment of new energy buses is one of the reasons for the environmental improvement, which is only part of China's environmental improvement methods. But many a little makes a mickle. Each tiny step in promoting the new energy buses will become an important support for the coordinated development between the urban economy and environment. Yutong is dedicated to making contributions to the environmental improvement of each city.