IOC president takes Yutong T7 amid inspection
2017.09.12
On August 26, the president of the International Olympic Committee (IOC) Thomas Bach went to Beijing to inspect the preparations for the Winter Olympics. During his inspection, Yutong T7, as a premium business reception vehicle for foreign affairs, provided the transportation service for him and once again demonstrated the strength of China's manufacturing industry.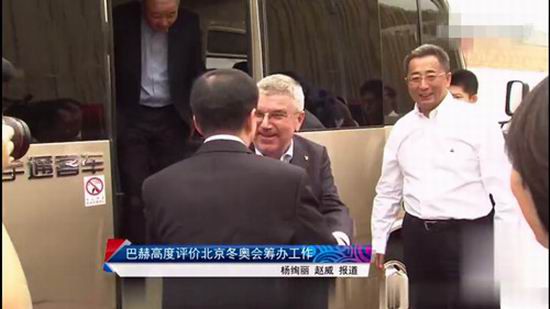 For Yutong T7, it is nothing new to provide reception service for leaders at home and abroad. In 2015, Premier Li Keqiang conducted investigation in Henan province and the vehicle he took at that time was also the premium business reception vehicle T7 with proprietary brand Yutong.
In June this year when Chinese president Xi Jinping inspected Shanxi province, Yutong T7 was chosen to shoulder the transportation task during the whole journey. This was also interpreted as the recognition of China's high-end manufacturing by the state.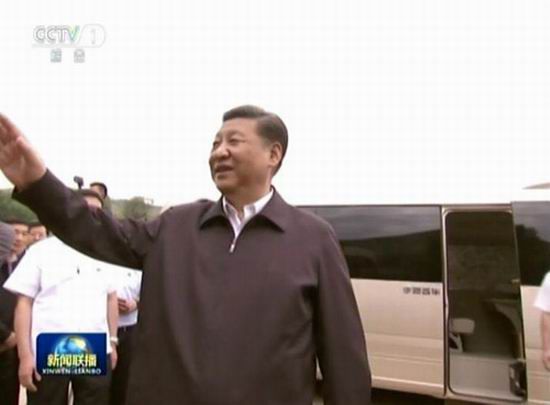 As a masterpiece of premium business reception vehicles with proprietary brand, Yutong T7 appeared in the high-profile events again and again with its superior quality and constantly refreshed the service records.
Besides winning the attention of leaders at home and abroad, Yutong T7 also become an indispensable vehicle in a number of international and domestic key conferences and events.
After being launched, the vehicle has already made its appearance at a number of big events, including China's V-day parade, Prime Ministers' Meeting of SCO Member States, China's annual Two Sessions, Boao Forum for Asia, G20 Hangzhou Summit, Belt & Road Forum and Summer Davos 2017, breaking the situation that premium business reception vehicle market were long monopolized by JV brands.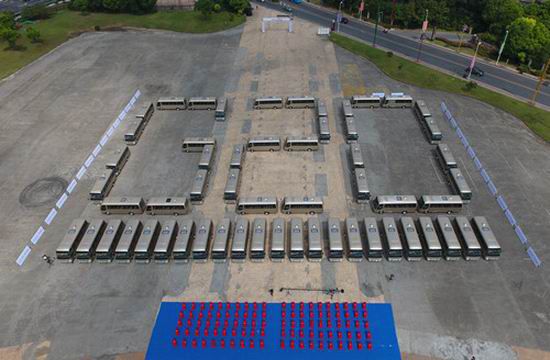 Through excellent performances of the vehicle, the outstanding product quality of "Made in China" has been proved amid providing transportation service to the IOC president. It is learned that Bach was also present on the 13th National Games in Tianjin, and for this event, four units of T7D were also involved in the reception services.
As an expansion of T7's gasoline version, Yutong T7D (diesel version) not only keeps the good genes of T7 products, bus also further improves the quality-price ratio and achieved the structural optimization of product spectrum. With the present on a host of big events, T7 and T7D have improved the reputation of proprietary brand and enhanced the image of China's manufacturing industry.