200 Yutong new energy buses to enter "city of ice"
2018.01.15
Harbin is the northernmost big city in China. Its winter is very cold and long, and the minimum temperature can reach as low as minus 30 degrees Celsius. Therefore, Harbin is known as the "city of ice". As a place where the new energy buses were reluctant to enter, now green fleets are emerging.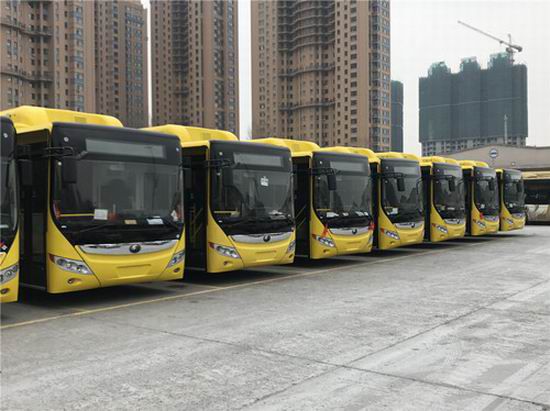 In order to boost the campaign "Making the sky blue again", 200 units of new energy city buses will be put into operation in Harbin, capital city of northeast Heilongjiang province, and they are all branded with Yutong. It is learned that these buses were purchased by the Public Transport Co., Ltd. of Harbin Traffic Group (hereafter referred to as "Harbin PT") using the World Bank loan through public bidding. With outstanding performances, Yutong 12-meter plug-in hybrid city buses won the bid in the fierce competition.
In October, 2012, Harbin became the first batch of pilot cities of "public transport model city". After five years' construction, the number of city buses in Harbin increased from 3,000 units to 5,934 units, and the total length of routes extended from 3,292 km to 4,679 km. The total number of routes has reached 228.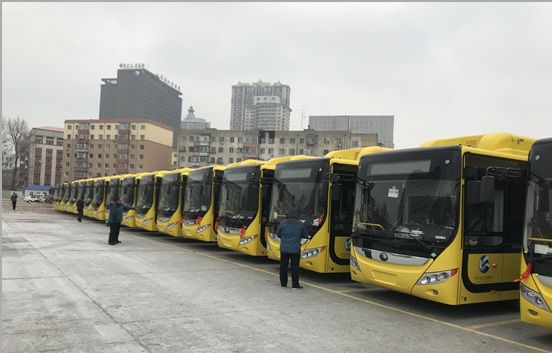 As the main force of enhancing the rapid development of Harbin's public transport, Yutong is helping boost the green transport upgrade of the city all the time. In 2010, Yutong began to cooperate with Harbin PT. In 2012, 80 units of the 1st generation non-plug in hybrid city buses were put into use and they are still in good shape till now. So far, there are totally over 600 units of Yutong new energy buses in the city, providing comfortable, safe, convenient and environmentally-friendly travel way for the public.
Although the new batch of vehicles is expected to hit the road in the cold winter season, the Harbin PT is still full of confidence in the normal operation of these new energy vehicles since they trust the quality of Yutong buses. From the conventional vehicles in the early time to the new energy buses in recent years, all Yutong vehicles have withstood the test of ice and snow and achieved very good operating results, and this time is no exception.