63 Yutong Dual-powered Trolleybuses Open A New Chapter of Green Mobility in Mexico City
2019.11.29
On November 19, the trial operation ceremony of 40 Yutong dual-powered trolleybuses was grandly held in Mexico City, marking the first step in the reform of green and environmentally friendly transportation in Mexico City, which is an important milestone. The Mayor of Mexico City, the Director of the Transportation Bureau and other leaders and guests attended the event to witness this historic moment together.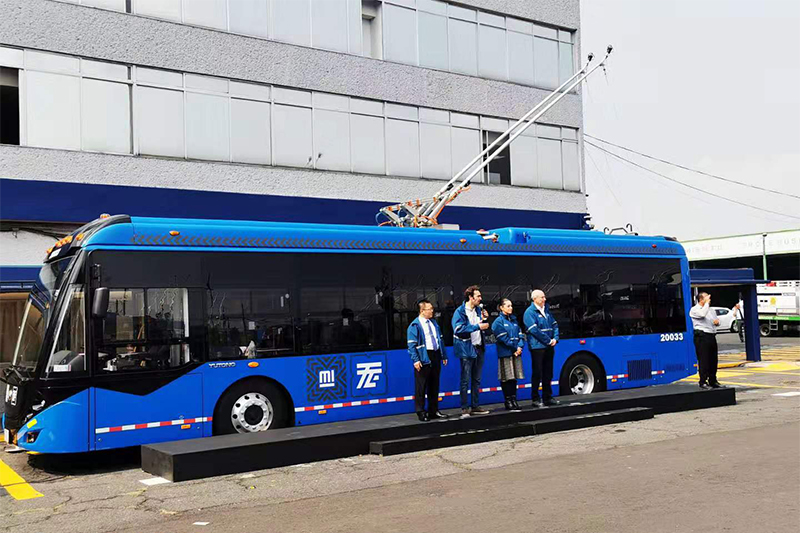 At the ceremony, Claudia Sheimbaum, Mayor of Mexico City, boarded a Yutong dual-powered trolleybus for a test ride. During the test ride, Steven Zhang, Director of Yutong Latin American pision I, introduced the development status and technical strength of Yutong's current new energy buses to her. The Mayor highly praised Yutong's rapid development and its advantages in new energy vehicles, and delivered thanks to Yutong for its support and contribution to the development of transportation in Mexico City.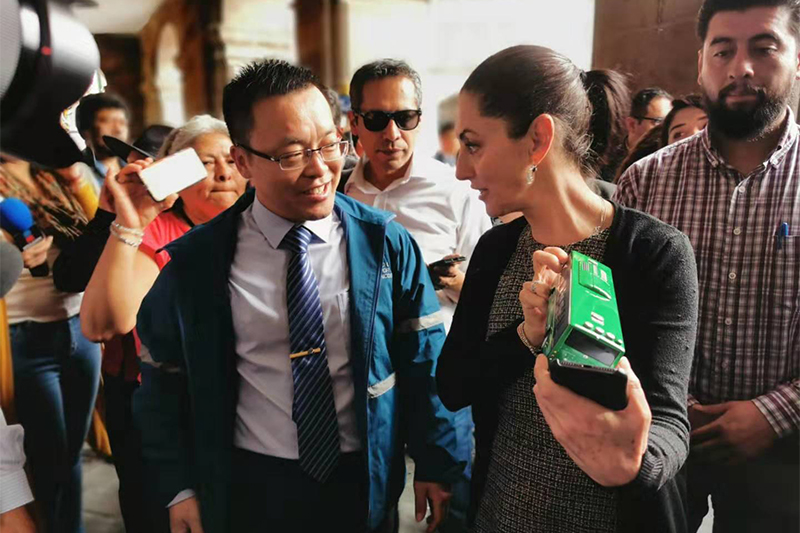 Mrs. Sheimbaum said: "Dual-powered trolleybuses are of great significance for improving public transportation and the urban environment in Mexico City. To improve urban accessibility, we must improve public transportation. Therefore, we will increase the number of electric vehicles in the city. Yutong dual-powered trolleybus technology is proved to be successful and emission-free."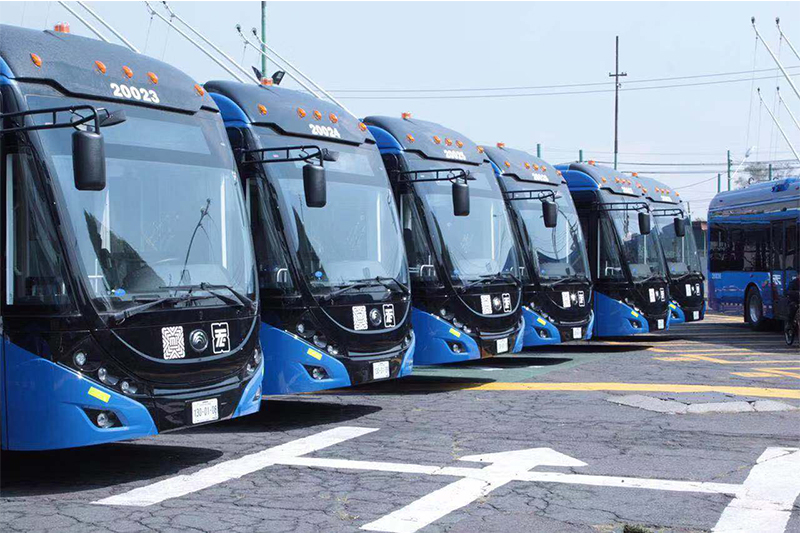 A total of 63 Yutong dual-powered trolleybuses were purchased this time, with the first batch of 40 delivered and the remaining 23 expected to arrive in Mexico City in December.
The dual-powered trolleybus is not only emission-free, but also more efficient than traditional trams, because the dual-powered trolleybus has its own battery and can reach a range of up to 100 kilometers under disconnected status. Passengers can still be delivered to their destinations without any trouble.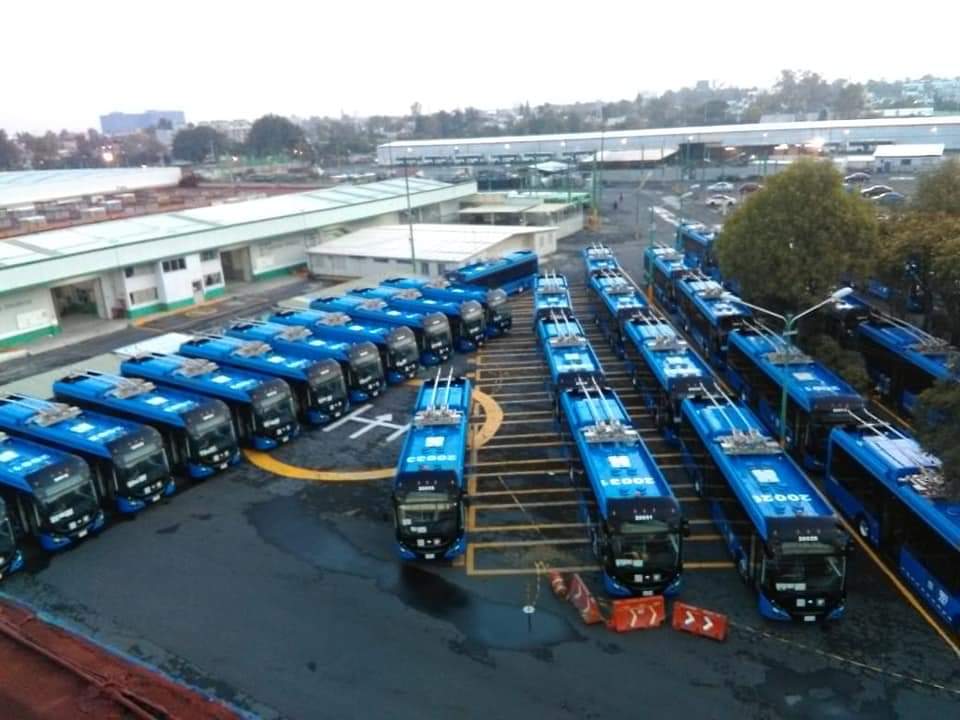 In addition to good environmental protection, the novel shape and advanced technology of Yutong dual-powered trolleybus also attracted a large number of people to look around. In addition, its good comfort and extremely low interior noise also left a deep impression on the public.
The Mexican market is one of Yutong's important overseas markets. To this end, Yutong conducted a special investigation on public transportation in Mexico, and elaborately built these vehicles in accordance with the actual operating conditions of customers and passenger needs. The vehicle is equipped with Yutong E-BUS Manager telematics system, which can provide customers with intelligent fleet management services to ensure that the vehicle can operate efficiently. At the same time, Yutong also dispatched teams of technology, service and accessories to provide good technical support for vehicles. In addition, in order to ensure the long-term and stable operation of the vehicle, Yutong has also carried out trainings on driving, maintenance, and accessories for many times, and set up a parts warehouse to relieve customers' worries.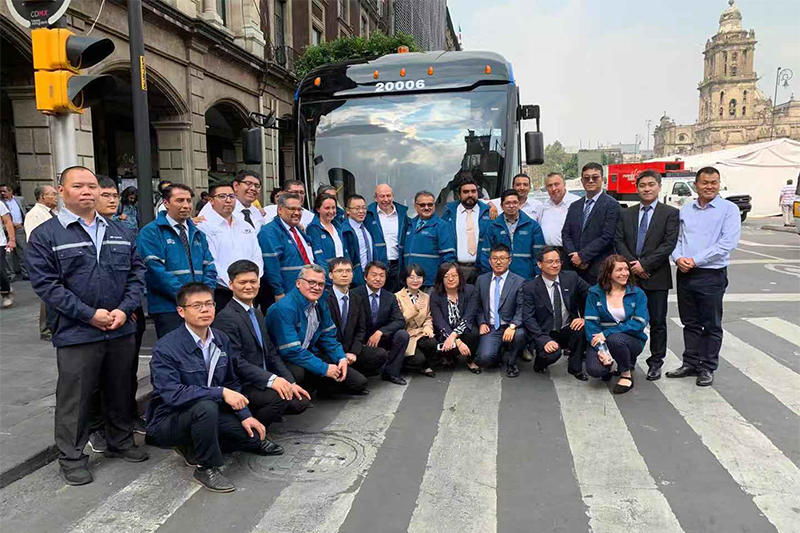 After the batch of vehicles is put into operation, it will bring a green and high-quality new travel experience for local citizens, and boost Mexico's public transportation to open a new chapter of green mobility.