The First in Venice! Yutong Assists Venice in Relizing A Zero Breakthrough in Electric Buses
2019.10.23
Recently, Martini Bus, the largest private operator in Venice of Italy purchased the first Yutong electric bus from China, realizing a zero breakthrough in electric bus in Venice.
Martini Bus is the biggest private public transport operator with the richest experience and has been engaged in tourism highway transportation business since 1968. It provides high-quality traffic service for people in Italy every day. The Yutong ICE12 bus delivered this time is intended for supplying the passenger transport service between the local airport and the railway station with the purpose of offering the maximum comfort and safety.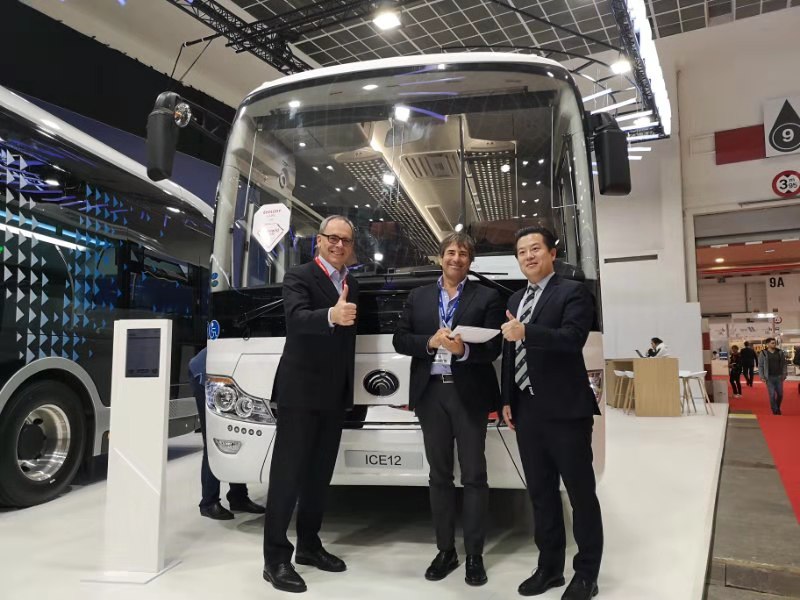 Then comes the following question: why can Yutong Bus stand out among numerous enterprises engaged in manufacturing new-energy vehicles? As to the reason for choosing Yutong Bus, according to Mr. Massimo Fiorese, thechead of MartiniBus, once personally went to countries such as France and Luxembourg to investigate the operation of Yutong buses, thought that Yutong buses were characterized by good performance and reliable quality. This time, for the purpose of realizing the energy conservation and environment protection of the tourist city Venice and reducing air-pollution, they made a decision to purchase Yutong buses, which is very significant to them.
The ICE12 pure electric buses purchased this time have succeeded in maintaining the advantages of Yutong as a brand such as fixed high quality, excellent safety and superb comfort. In addition, by combining the special circumstances of Venice, engineers have made adaptive optimization. Strong points such as classic round shape creation, comfortable ride experience, well-rounded safety protection as well as high endurance mileage guarantee the successful enterence of Yutong ICE12 pure electric buses into Venice of Italy.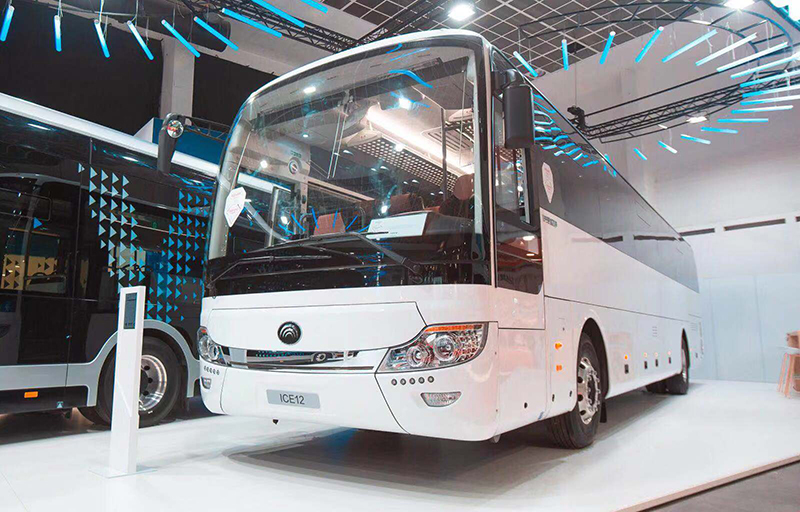 Aiming at the demands from different clients and different markets, Yutong Bus has offered its comprehensive guarantee including corresponding products, service, accessories and so forth. Yutong's high-quality products and services integrated solutions once refreshed the understanding of Chinese manufacturing in overseas market. In order to really merge into the local market of Venice, the Yutong ICE12 buses delivered this time adjusted the comfort level of interiors and enhanced exterior antiseptic property. At the same time, service networks have been set up in Venice, which will gradually cover places such as Milan and Rome so as to provide better service for the travel of local people.
At present, Yutong new-energy bus has sold in bulk in markets such as France, the UK, Bulgaria, Iceland, Finland, Denmark, Chile, Mexico and Macao of China. What's more, they have been successfully put into demonstration operation in markets such as Australia, New Zealand, Columbia and Kazakhstan.
In the future, Yutong Bus will continue to contribute to global air quality improvement with a more environmentally friendly and efficient new energy bus products, and promote global green travel, and build a better global future with members of the public transportation sector.