Yutong, your best value purchase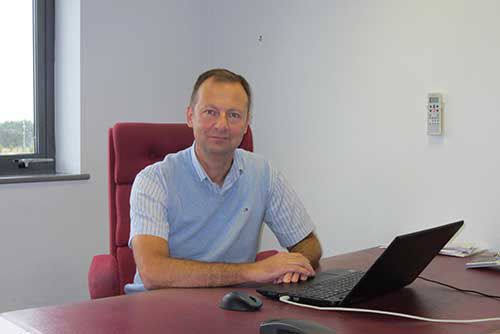 Richard Crump
Managing Director of Pelican Engineering Company (Sales) Ltd
The Pelican business was founded in 1919 just after the end of the First World War by the grandfather of the current owner using money given to him by the army when they no longer needed his services. The company evolved into a DAF and MAN truck business but in 2011 entered the UK Bus and Coach market with the Turkish manufacturer BMC. In a short space of time Pelican was transformed from a truck only business into a company distributing and supporting buses and coaches nationwide.
In September 2012 BMC started to experience financial problems and the factory closed later that year. Pelican took the decision to look for a new, financially secure, quality build Bus and Coach manufacturer not currently represented in the UK, who could meet the high demands of UK operators in both design and build quality and who had the strength and commitment to expand into the UK.
At the time, Pelican's managing director, Richard Crump, was very aware of Yutong, having seen and examined their products on a recent visit to Dubai in the UAE. Further investigation revealed Yutong's credibility as the world's manufacturer and that UK operators would immediately be confident in the Yutong brand. Looking back at this, Richard Crump commented "even though Yutong was not in the UK at the time, we found that most operators were already aware of the brand. We felt sure that ultimately a company the size of Yutong would want to expand into every major bus market in the world and we saw an opportunity to approach Yutong about representing them in the UK".
The management team from Pelican first travelled to Zhengzhou in November 2012 and were very impressed by everything they saw. Remembering the visit Richard Crump recalled "none of us had ever been to China before and we did not know what to expect. What we found far exceeded our expectations, especially in terms of build quality, engineering skill and the ambition of Yutong to be successful in the global market. We went on to submit our business plan for the UK market and assist Yutong with their market research and the first UK spec coaches arrived in the UK about 12 months after our first visit."
The market for motor vehicles in Western Europe is probably the most advanced in the world where customer expectations and requirements are higher than in any other region. The market is dominated by German manufacturers although the UK has a strong bus manufacturing base. The challenge for Yutong therefore is to build vehicles that meet these standards.
The UK is an open market ready to accept new entrants and there is no special loyalty to UK coach manufacturers. The vehicles sold in France, Scandinavia and Israel are very close to UK requirements so adapting a vehicle for the UK has not been that difficult.
However, whist customers always want a competitive purchase price and well specified reliable vehicle, the customer perception of the brand is also a very important part of their buying decision. Since the standard equipment level on the Yutong is amongst the highest available and the early vehicles have been very reliable in service, what we have been doing at Pelican is focusing on establishing the Yutong name and brand in the UK market. The strength and credibility of Yutong is based primarily on the fact that it is the bus and coach manufacturer in the world and we have sought to portray it as an unstoppable force arriving in the UK market and that Yutong is a global manufacturer and in the UK market to stay.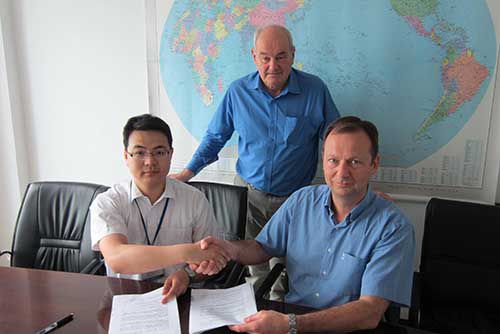 Within the UK coach market there is a very clear split between high end brands that command a high price and come with top class build quality and cheaper brands that come with a lower price and a very basic specification and compromised build quality. We are working to position Yutong as a high specification vehicle at a competitive price but without the compromises on quality. Our UK marketing is based around the theme of Yutong being "Your best value purchase " pushing the fact that Yutong offers the best value for money currently on offer in the UK; not the cheapest but the best value.
Currently we can offer UK customers the 9 metre and 12 metre coaches only and they account for about 85% of the UK coach market. Unlike France and central Europe, the UK does not have a clear market for inter-city coaches so everything we sell is luxury specification touring coaches.
There is increasing demand for 3 axle coaches to carry more passengers and higher amounts of luggage and we look forward to being able to introduce a 3 axle model into the UK.
In the bus market the demand is for lighter, more fuel-efficient diesel powered vehicles and UK bus builders are now introducing composite materials to save weight. Half of all buses supplied in the UK are used in London and most of these are double deck vehicles. In the larger cities, especially London, there is a move away from hybrid vehicles towards full electric vehicles in the interests of reducing air pollution.
Regarding to the service, in the UK the trend is for bus and coach service to move towards the established truck dealer networks. At Pelican, we have links with DAF and MAN truck dealers across the country and carefully selected dealers are able to provide service to Yutong customers. The move to the DAF engine at Euro 6 makes the DAF network ideal to support Yutong vehicles in the same way they already offer support to other DAF engine users such as Van Hool and VDL. Links with DAF also allow us to offer Yutong customers with access to the European wide breakdown service DAF Aid.
We have a nationwide parts delivery operation whereby parts ordered by 18:00 will be delivered anywhere in the UK by 06:00 the following morning and we have an experienced sales team that operates all over the country.
Our aftersales operation is open 24 hours per day, 7 days a week so help is always at hand for Yutong customers. Routine service and repair work can be done overnight so operators do not need to take expensive vehicles off the road. We share Yutong's belief that "top quality after sales care is the key to selling new vehicles".
We have been a Yutong distributor for only 12 months now but in that time we have received a level of support we have never been given by any European manufacturer. Yutong have invested a lot of time and money in researching the UK market and this in turn shows to us their commitment to successfully entering the UK market.
The people at Yutong who we deal with have become trusted friends and we find that nothing is too much trouble for them. We have no reservations about sharing information with them and Roger Zhou and Alvin Jin have visited many UK customers to help us secure sales. We have a shared commitment to make Yutong a successful brand in the UK.
What we have seen and greatly appreciated is the willingness of Yutong to learn about our market and adapt to it. All too often big companies are not willing to adapt to new markets, they think customers should accept whatever they produce. This is not the case with Yutong.
When BMC failed, Pelican was left with good people but no manufacturer to work for. Everyone at Pelican is very grateful that Yutong had the confidence to choose Pelican as their UK and Ireland partner and we take very seriously our responsibility to repay Yutong by making their brand a success in our country