As the birthplace of the world bus industry, Europe has an important influence on the global bus market. The European market is one of Yutong's strategic markets. Yutong is dedicated to becoming a global brand and the world's major bus supplier, therefore the company is particularly cautious about the entry into the European market as well as the management of quality control, especially the management of product and service quality control.
On the basis of product quality and overseas service guarantee, Yutong has got the WVTA certification from the EU after long-term strategic layout. It provides customers with modularized and serialized products that meet the operational needs, and improves the competitiveness of its products so as to gradually build a competitive product platform.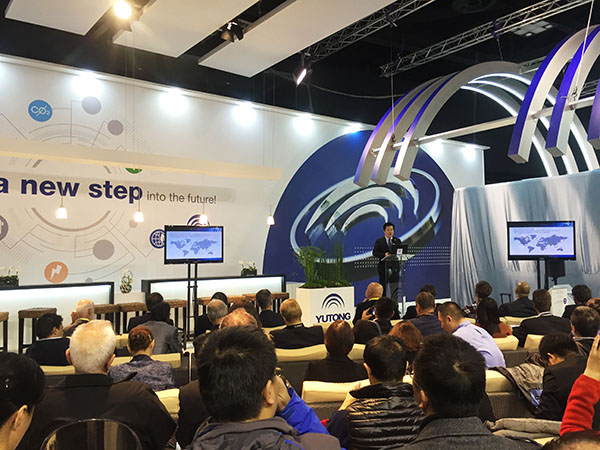 Regarding the service, Yutong will further improve the service and spare parts networks and enrich the value-added services to enhance the customers' experience. As for the market development, it will explore the markets with cautious principle since the market quantity and sales volume are not of great importance, but the customer experience and brand building are.
In the future, Yutong's overall strategy for the European market is still going ahead steadily and surely. Through gradually expanding the sales network, improving service and parts supply capacity and enhancing the product quality and adaptability to the European market, Yutong will continue to innovate the business mode, financing mode and delivery mode, create a brand image of responsible partner which can form a long-term business partnership with European customers.