Yutong attends World Climate Conference held in Paris
In recent years, the changing climate has increasingly become a big concern for governments all over the world. Against such a backdrop, on November 30, the much-anticipated 21st UN World Climate Conference was held in Paris, France. Over 100 top leaders from across the world attended the conference. In the next 10-plus days, the participants will hold heated discussions, aiming at striking a new international agreement to combat the climate change after 2020.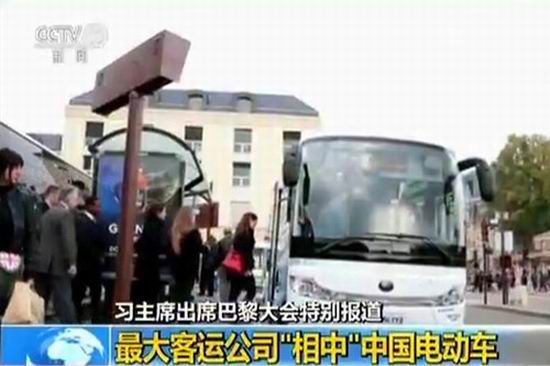 At the opening ceremony of the World Climate Conference, Chinese president Xi Jinping was invited to make a keynote speech. Mr. Xi points out that China has been making active efforts to battle the global warming. Currently, China ranks the first place in the world in a number of key areas, such as energy conservation, new energy application and renewable energy utilization.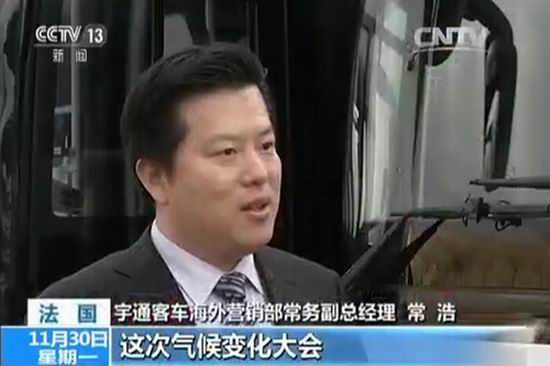 Chang Hao, Vice GM of International Business Department, Yutong
During the World Climate Conference, the organizing committee also takes the great opportunity to showcase five new energy vehicles currently operated RATP Corp, the passenger carrier in Paris. Among the five vehicles, Yutong is the only bus brand coming outside of Europe.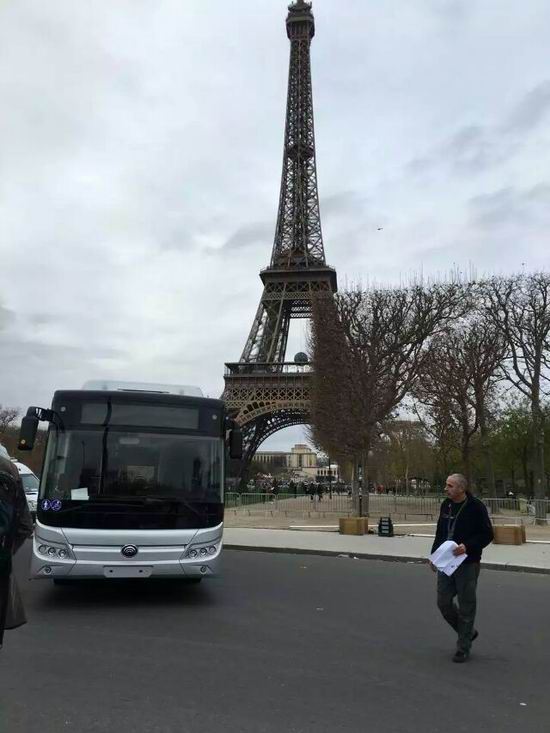 Yutong full electric bus at the Eiffel Tower
Currently, the majority of city buses in Europe are powered by diesel engines. In an effort to further improve the air quality in France, the French government has already made plans to replace its existing diesel powered bus fleet with full electric buses. The "BUS 2025" program, which was launched not long ago, is aiming at introducing new energy buses so as to eliminate all 9,200 heavily polluting buses before 2020.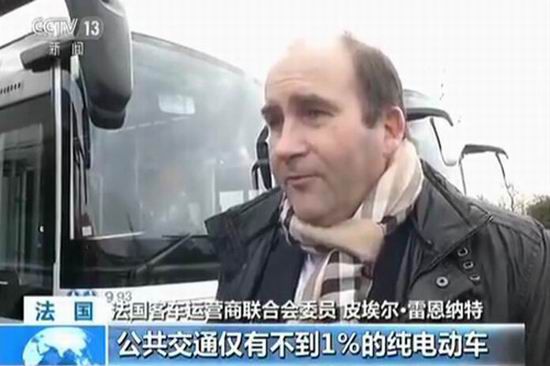 Pierre Reinhart, member of French Bus Operators Association
In the near future, full electric buses are bound to become the main transport tool for more and more citizens in Paris. In the meantime, more and more Yutong new energy buses are set to serve the local passengers in the globally renowned metropolis.